Oregon Mink Farm Reports Coronavirus Outbreak
By Bill Galluccio
November 29, 2020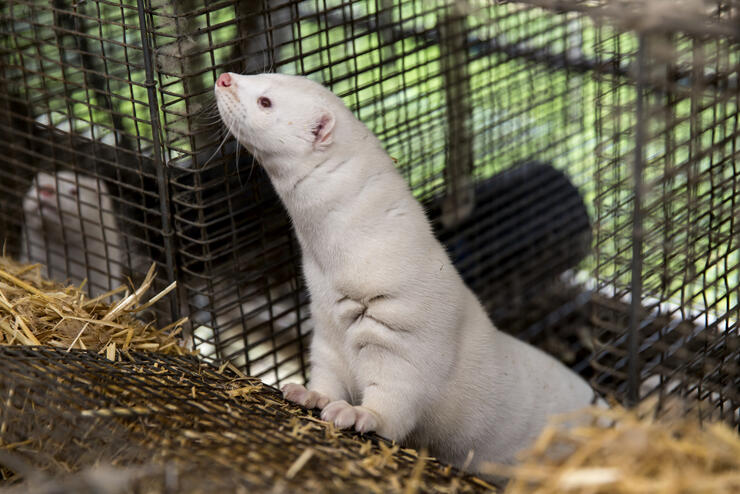 A mink farm in Oregon has been placed under quarantine after a coronavirus outbreak was reported among the workers and animals. The Oregon Department of Agriculture said that ten samples from the farm came back positive for COVID-19.
Officials did not say where the farm is located or how many workers tested positive. The farm is home to about 12,000 animals, none of which have died due to COVID-19.
"We have been engaged with the Oregon mink industry for some time, providing information on biosecurity to prevent the introduction of SARS-CoV-2 and were ready to respond," Dr. Ryan Scholz of the Oregon Department of Agriculture said in a statement. "The farmer did the right thing by self-reporting symptoms very early, and he is now cooperating with us and the Oregon Health Authority (OHA) in taking care of his animals and staff. So far, we have no reports of mink mortalities linked to the virus, but that could change as the virus progresses."
Under the quarantine, no animals or products are allowed to leave the farm, and all workers have been asked to self-isolate.
The coronavirus outbreak has been devastating to mink farms around the world. The virus has been detected in mink in seven countries and three states, Utah, Michigan, and Wisconsin. As a result, thousands of mink have died, including more than 14,000 in Utah and Wisconsin.
Health officials have said the risk of transmission between minks and humans is low.
"There is no evidence that animals, including mink, are playing a significant role in the spread of COVID-19 to people," Oregon Department of Agriculture spokeswoman Andrea Cantu-Schomus said. "Currently, in the U.S., there is no evidence of mink-to-human spread. However, investigations are ongoing."
Photo: Getty Images