Princeton Grads 'Beat The System,' Win Over $6 Million Playing The Lottery
By Bill Galluccio
November 29, 2020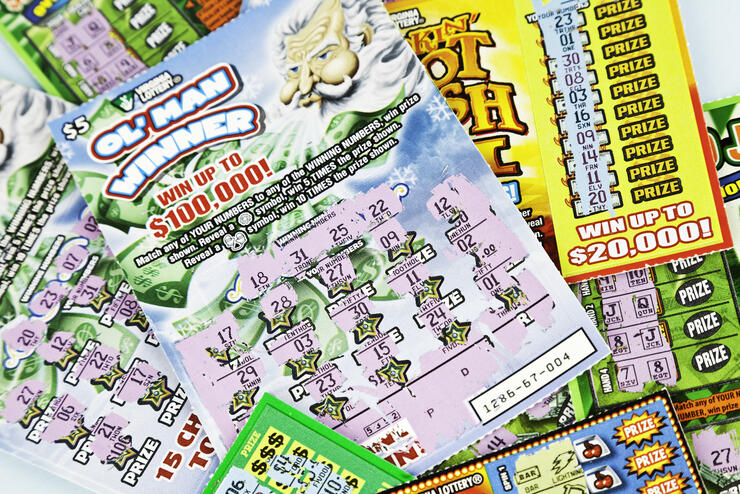 A group of graduates from Princeton University appeared to have found the secret to winning big prizes from scratch-off lottery tickets. The group has been spending the last few months traveling around the country and purchasing entire rolls of scratch-off tickets from gas stations and convenience stores.
So far, they've managed to win big playing the lottery in Indiana, Missouri, Washington, and the District of Columbia. According to the Indianapolis Star, the winning streak started back in September when 27-year-old Manuel Montori IV cashed in 61 winning tickets on a single day. He managed to win $88,000 playing the same game,$7,000,000 MEGA CA$H, which cost $30 per ticket.
A few weeks later, Montori hit it big, winning $5 million from a scratch-off ticket in Missouri.
Motori isn't working alone. Matthew Gibbons, Hannah Davinroy, and Zoë Buonaiuto have also been traveling the country, buying out the entire stock of scratch-offs from some stores.
"I know they were buying 20 books a day, three times a week here," said a store manager who asked that her name not be used. "It was several weeks."
The group appears to be targeting specific games with large unclaimed prizes. They use publicly available data from state lottery commissions to determine which games have the best odds of winning a large sum of money.
"I think a good analogy is that needle-in-the-haystack type of thing, where the more information you have, the more hay you're likely to be able to remove, to where your chances of finding the needle are much, much better," said Jeffrey C. Miecznikowski, a professor in the Department of Biostatistics at SUNY University in Buffalo, N.Y. "I think that's most likely what's going on here."
Together, they've amassed nearly $7 million in cash prizes and an estimated profit of around $5 million.
Photo: Getty Images