Frank Iero Fans Get #BLONDFRANK To Trend And Frank Ocean Fans Are Not Happy
By Katrina Nattress
December 1, 2020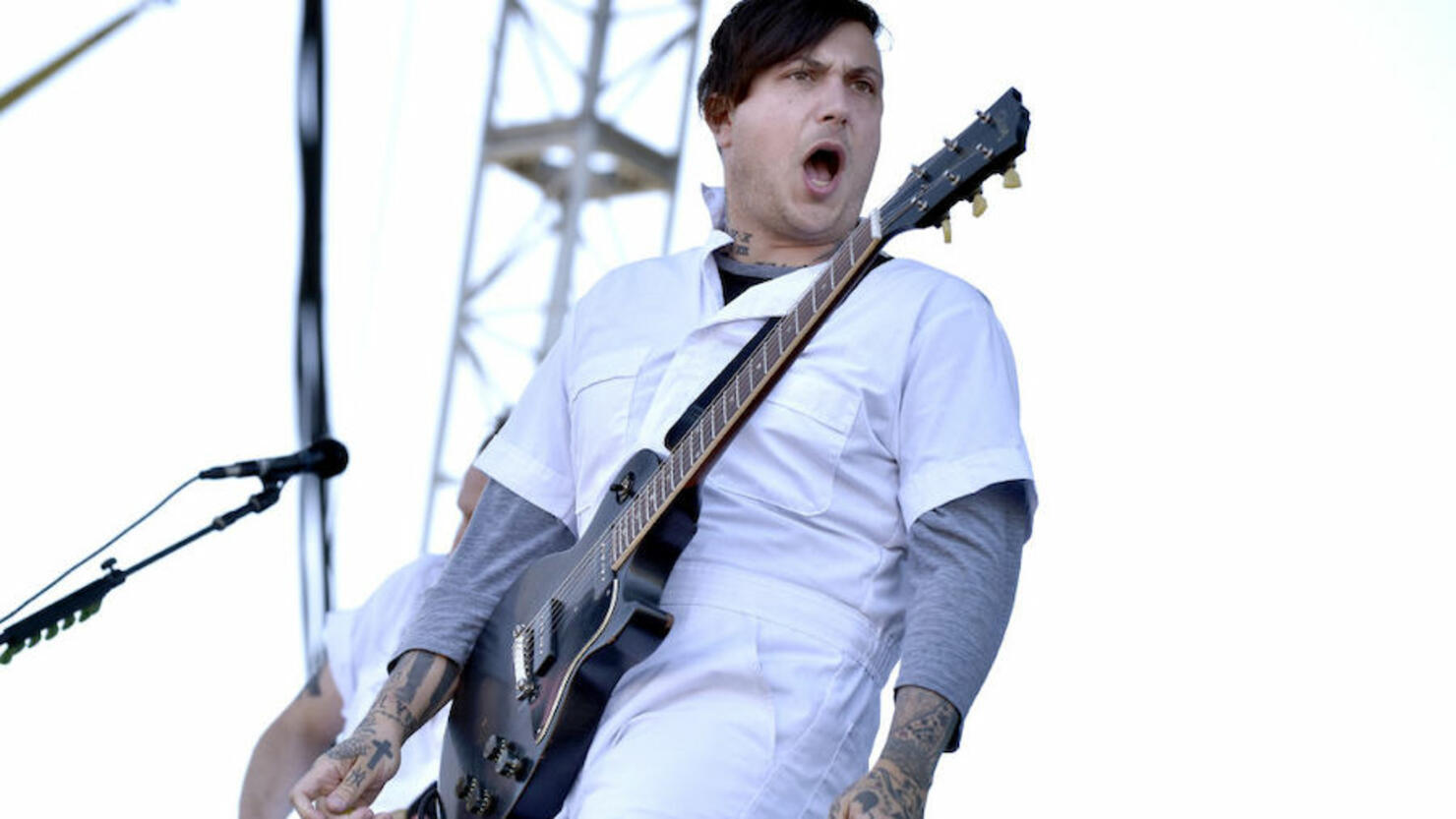 On Monday (November 30), Frank Iero nonchalantly shared a post on Instagram about homeschooling his kids.
"any one else have homeschooled kids that only scream your name for desperate, immediate, blood curdling help as soon as you have a new melody in your head and pick up a guitar?" he wrote innocuously. "The scream is like: 'my leg and face are falling off!!' but the help required is always: 'hey can you tell me when 15min is up?' anyone? just me? bueller?"
The post gained a lot of traction, but not because fans could relate — because the My Chemical Romance guitarist had bleached, shaggy hair in the accompanying photo! Check it out:
In fact, fans freaked out so much that #BLONDFRANK started trending on Twitter and really confused people, who thought Frank Ocean (who has an album called Blond) was the subject of the hoopla.
"Why tf is there an emo white man trending instead of frank ocean" one confused user tweeted.
"enough abt frank ocean let's talk abt frank iero's 'Oceans,'" an Iero fan wrote, referring to Frank Iero and the Patience's Parachutes song.
Iero himself even responded to the hashtag, although he was just as confused as the Frank Ocean fans. "this is very strange.... but i just found out i have a leak in my ceiling, so i'm going to spend my energy elsewhere," he wrote before sharing a funny hashtag of his own: "#PoopStore"
See Iero's response and some of the best reactions below.