Nicki Minaj Shares Voice Message Featuring 2-Month-Old Son
By Peyton Blakemore
November 30, 2020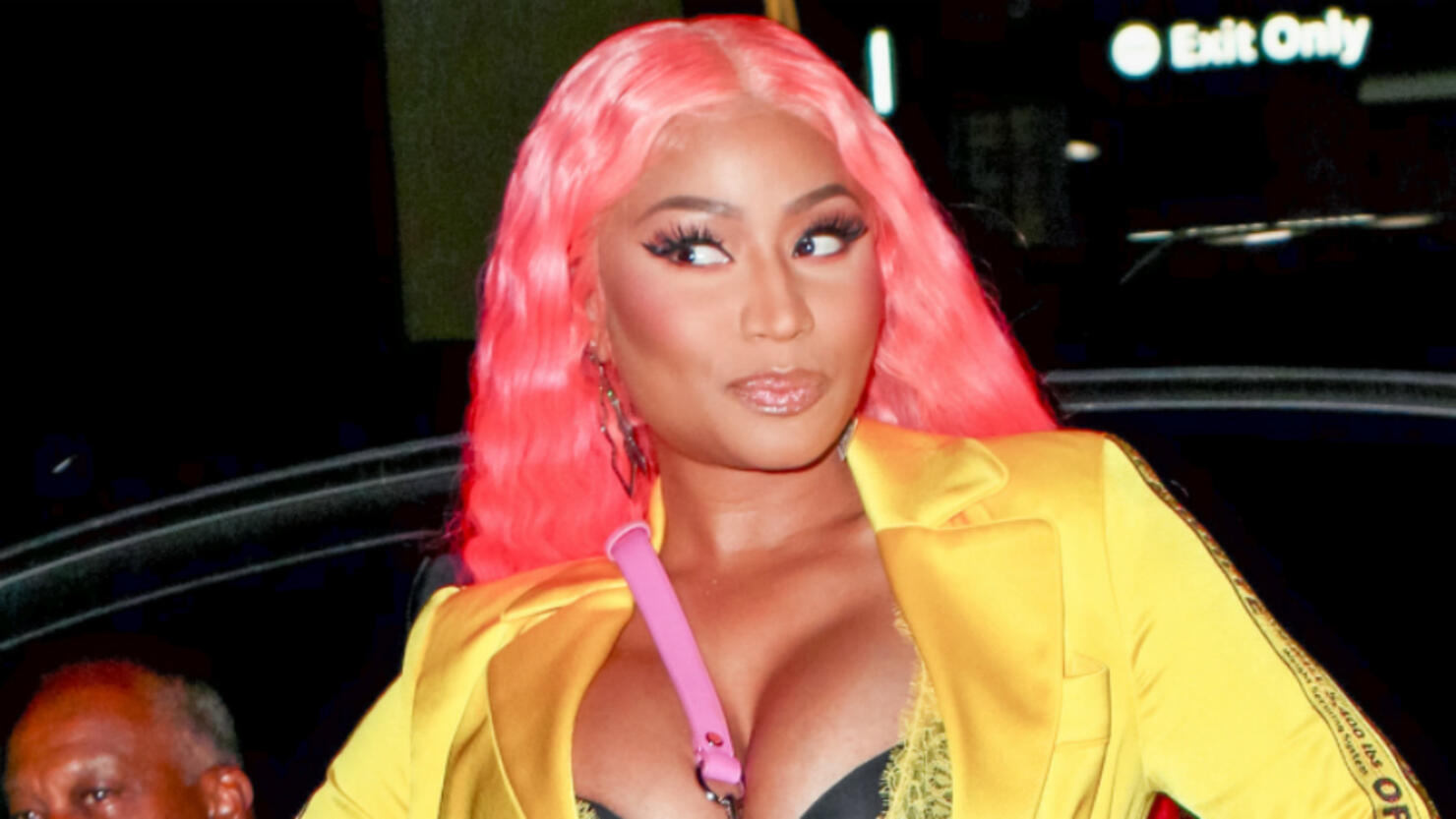 Nicki Minaj's newborn son is already a pro on the mic.
On Friday (November 27), the 37-year-old rapper shared a voice note to Twitter that featured her adorable 2-month-old son saying hi, well more like "goo goo gaga," to her fans.
"Say hi to the Barbz, papa bear. Say hi," the proud mom instructed as her baby boy could be heard softly cooing. "Whatcha doin'? Say something," Nicki added. "Aww, you said hi to the Barbz? Good boy."
As fans know, the first-time mom gave birth on September 30, as reported by TMZ. Nicki confirmed the arrival of her bundle of joy, whose name she's yet to reveal, two weeks later on Instagram. "I am so grateful & in love with my son. Madly in love. My favorite liddo boy in the whole wide world," she wrote, revealing the sex of her child.
Last month, Nicki shared the first glimpse of her newborn son, taking to Instagram to post a photo of her little guy's foot being held by her husband Kenneth Petty in honor of her wedding anniversary. "Happy Anniversary, my love ♥️," she captioned the sweet shot.
Nicki later revealed that she had not yet hired a nanny to help look after for her son, calling the choice a "difficult decision."
"Everyone tells me that," she responded to a fan who asked why she "can't be a normal celebrity and get a nanny" so she could return to her music and back to the spotlight. "Lol. I rlly should get one. Difficult decision tho."
Photo: Getty Images