Patriots Reportedly Place Julian Edelman On COVID-19 List
By Jason Hall
November 30, 2020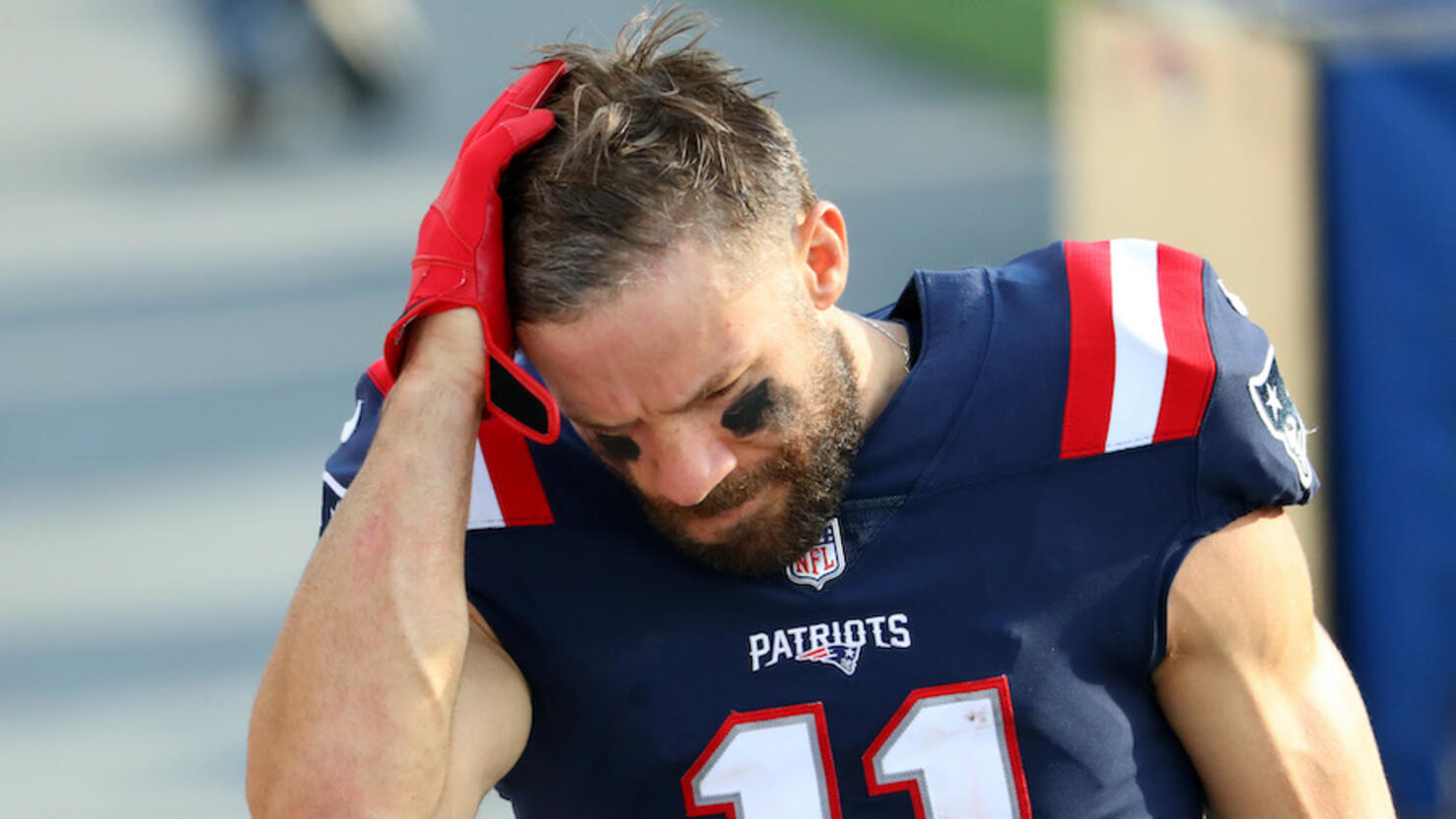 New England Patriots wide receiver Julian Edelman's 2020 season reportedly hit another snag on Monday.
The Patriots placed Edelman on the NFL's COVID-19/reserve list, ESPN's Field Yates initially reported. The 34-year-old receiver has been on the injured reserve list since October after undergoing "a precautionary standard knee procedure," ESPN's Adam Schefter reports.
New England has placed several players on the COVID-19/reserve list during the 2020 season including Cam Newton, Stephon Gilmore, Sony Michel, Byron Cowart, Bill Murray and James Ferentz, all of whom tested positive, CBS Boston reports.
Players are to be placed on the COVID-19/reserve list if they test positive and/or come in close contact with another individual who has tested positive and there has been no confirmation on why the Edelman was placed on the COVID-19/reserve list.
Edelman has dealt with knee issues throughout the 2020 season and led all Patriots receivers with 21 receptions, 39 targets and 315 receiving yards, while also throwing two complete passes for 39 yards and rushing for 22 yards on two carries, at the time of his injury last month.
The Patriots have struggled during the 2020 season and are currently third in the AFC East after having won the division 17 out of the last 20 seasons. However, New England has won three of its last four games, which includes a 20-17 victory against the Arizona Cardinals on Sunday.
The Patriots trail the Buffalo Bills by 3.0 games for the division lead and the Miami Dolphins by 2.0 games with five games remaining, including matchups against both teams.
Photo: Getty Images