Rihanna & Rumored Boyfriend A$AP Rocky Enjoy Night Out In NYC
By Peyton Blakemore
November 30, 2020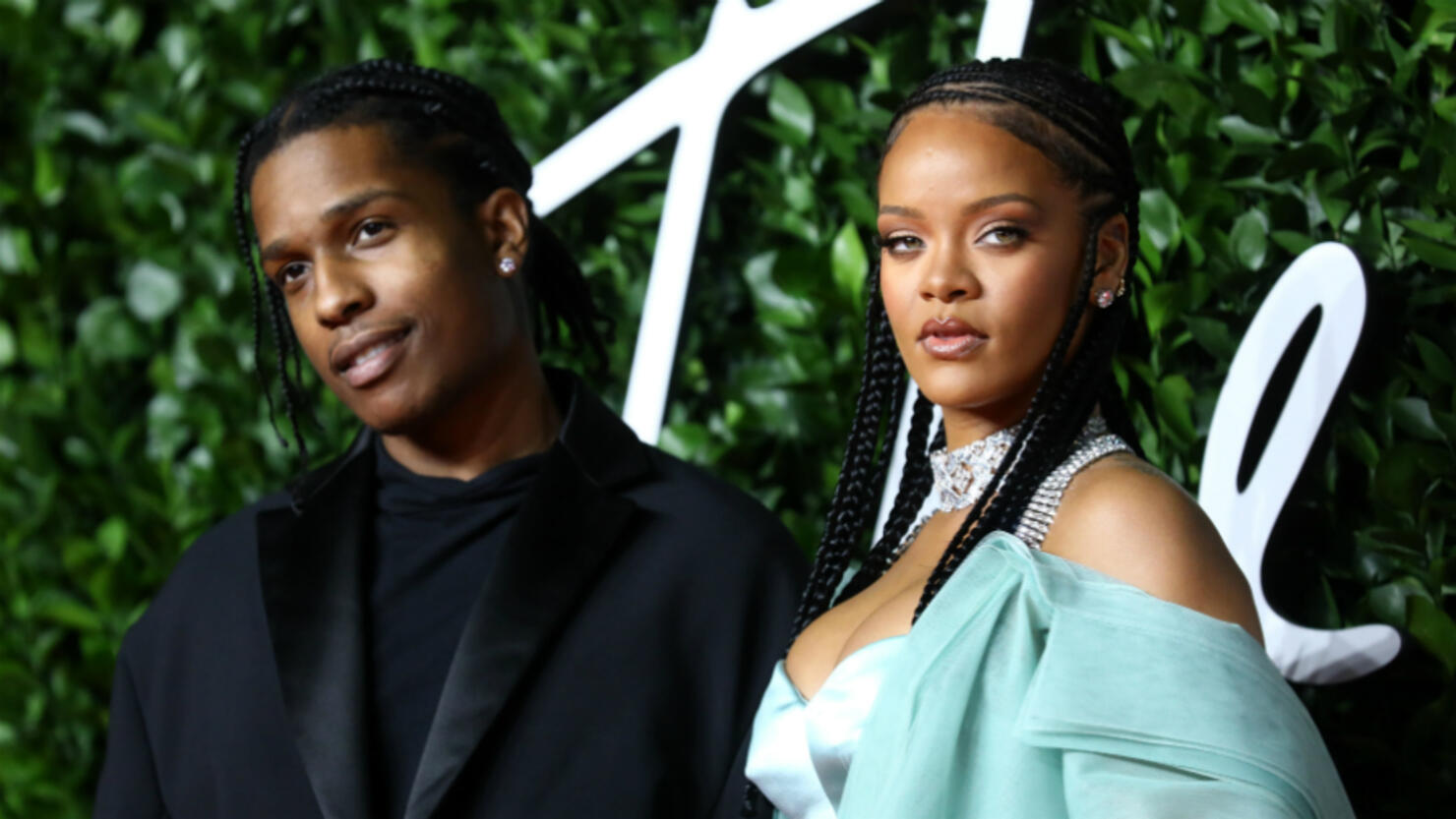 The Rihanna and A$AP Rocky dating rumors are back!
According to Page Six, the rumored couple was spotted with a group of friends at the Beatrice Inn in New York City on Saturday night (November 28). To keep a low-profile, Rih and A$AP were reportedly seated discreetly behind a curtain in the upscale West Village restaurant.
As fans of the two entertainers know, their recent outing isn't the first time they've been linked romantically.
Back in February, the 32-year-old entertainer turned business mogul and 32-year-old rapper were spotted arriving separately to Los Angeles hot spot The Nice Guy amid dating rumors. Rihanna showed up not long after Rocky, arriving just after 2 AM. While the twosome wasn't spotted together, TMZ noted that they appeared to be trying to "throw everyone off" by arriving at the club separately.
Their winter hangout came weeks after The Sun reported that the two were officially dating. "They shared a hotel suite during that trip in New York," a source told the outlet in January, referring to when Rihanna and Rocky were spotted together at the 2020 Yams Day Benefit Concert in NYC, only hours after news broke about Rihanna's split from her boyfriend of three years, Hassan Jameel.
"However, Rihanna is reluctant to put a label on it as it's so soon after Hassan," the insider added at the time. "They're really enjoying each other's company and taking things easy as it's still early days. It's really casual between them and she's not thinking about whether there's a future with Rocky. She's a newly-single girl having fun."
While the rumored couple hasn't been spotted together a lot in 2020 — the global pandemic might be behind that — in July, Rocky was featured in Rih's Fenty Skin campaign, in which the two did a promotional interview together via video chat.
Photo: Getty Images