Travis Scott To Launch His Own Hard Seltzer
By Lauren Crawford
December 1, 2020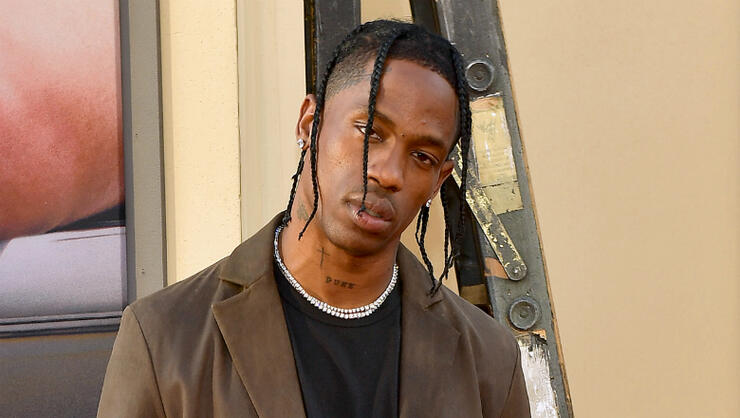 Travis Scott: the "brand whisperer."
Anything La Flame puts his name on becomes a success. From his collab with General Mills (he released a limited-edition box of Reese's Puff that sold out within minutes) to his partnership with McDonald's (he dropped a highly-popular Travis Scott-McDonald's merch line and created Travis Scott-branded menu items that resulted in supply shortages) to his Epic Games event (he performed a live concert inside the Fortnite world), the ''ASTROWORLD" rapper has found great fortune in brand partnerships in 2020 and his bank account is proof.
According to Forbes, the 28-year-old rapper made an estimated $100 million outside of music with his creative corporate partnerships in 2020 and he's got no plans on stopping that money train in the coming New Year.
In his extended "30 Under 30" feature for Forbes, Travis revealed that he's preparing to launch his own alcoholic beverage in the form of hard seltzer with AB InBev, the world's largest brewer.
The hard seltzer, which was first teased in Travis's "Franchise" music video, will reportedly be called Cacti and will debut in a strawberry flavor. "We've got other flavors [...] Like lime," he told the outlet. "I was actually just trying it. I kinda like it."
In Travis form, he didn't got into further detail about the hard seltzer. However, he did note that he and his team are "locked in" and ready to take his brand to "the next level—to just show people what we can do."