U.S. Students See Decline In Math Skills During Remote Learning
By Bill Galluccio
December 1, 2020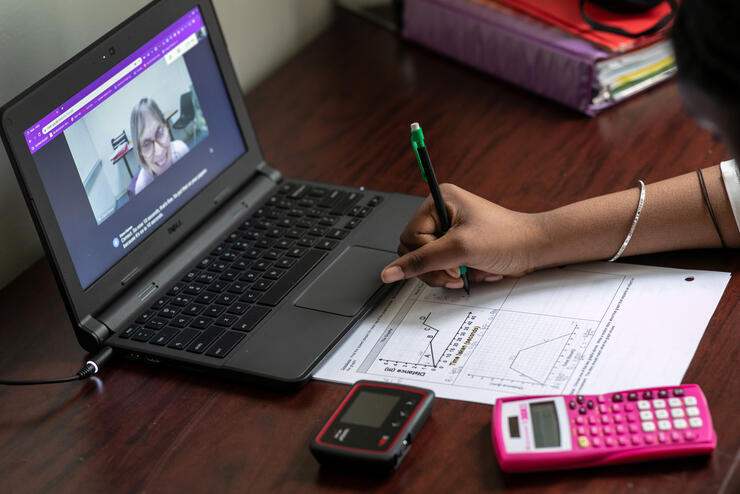 An analysis of the test scores of more than 4.4 million students across the United States found that as many schools switched to remote learning, a number of students have fallen behind in math.
The report, conducted by the NWEA, looked at the results of the MAP Growth test, which is usually administered three times a year. They compared the fall test results to last year's test scores and found that students' math scores dropped between t 5 to 10 percentile points.
The most significant decline was seen in grades three, four, and five.
While students saw a decline in their math scores, their reading scores remained steady compared to the pre-pandemic test results.
The researchers said they are concerned that students are falling behind in math because it can hamper their progress in the coming years.
"The challenge around mathematics is an acute one, and it's something we're going to be dealing with even after we get back in school," NWEA Chief Executive Chris Minnich said.
The organization said that schools will have to find ways to help students that have fallen behind. 
"Addressing the unfinished learning is going to be a matter of time. We really need to be thinking about the supports and interventions for kids over at least a two- or three-year runway," Aaliyah Samuel, NWEA's executive vice president of government affairs and partnerships, said.
Photo: Getty Images