Where Does Raleigh Rank Among Best U.S. Cities For Singles?
By Jason Hall
December 1, 2020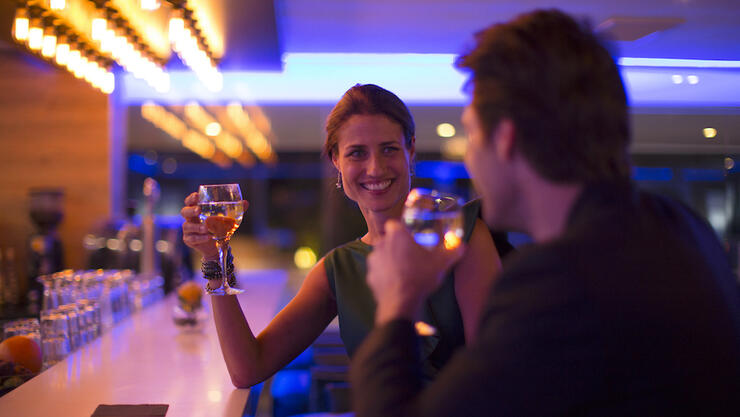 Where does Raleigh rank among U.S. cities for singles?
A recent study conducted by WalletHub ranked Raleigh as the 38th best city for singles.
WalletHub included 182 U.S. cities and considered 32 key factors including the share of the population that is single to the number of online dating opportunities, as well as the average price for a two-person meal.
Raleigh received a total score of 57.65, an 'economics' rank of 62, a 'fun & recreation' rank of 38 and a 'dating opportunities' rank of 71.
Here are the full rankings of the study below:
Madison, Wisconsin
Atlanta, Georgia
Denver, Colorado
Salt Lake City, Utah
Columbia, South Carolina
Fargo, North Dakota
Missoula, Montana
Portland, Maine
Boise, Idaho
Tempe, Arizona
Reno, Nevada
Manchester, New Hampshire
Tuscon, Arizona
Burlington, Vermont
Columbus, Ohio
Cincinnati, Ohio
Minneapolis, Minnesota
Lincoln, Nebraska
Sioux Falls, South Dakota
Fort Lauderdale, Florida
Pittsburgh, Pennsylvania
Rapid City, South Dakota
Tallahassee, Florida
Richmond, Virginia
Grand Rapids, Michigan
St. Louis, Missouri
Knoxville, TN
Virginia Beach, Virginia
Cheyenne, Wyoming
Portland, Oregon
Colorado Springs, Colorado
Rochester, New York
Seattle, Washington
Chandler, Arizona
San Diego, California
Des Moine, Iowa
Omaha, Nebraska
Raleigh, North Carolina
Chicago, Illinois
Springfield, Missouri
San Francisco, California
Lexington-Fayette, Kentucky
Boston, Massachusetts
Houston, Texas
St. Paul, Minnesota
Tampa, Florida
Phoenix, Arizona
San Antonio, Texas
Lubbock, Texas
Honolulu, Hawaii
Charleston, South Carolina
Cedar Rapids, Iowa
Scottsdale, Arizona
Oklahoma City, Oklahoma
Bismarck, North Dakota
Los Angeles, California
Austin, Texas
Milwaukee, Wisconsin
Jacksonville, Florida
Washington, D.C.
Glendale, Arizona
Corpus Christi, Texas
St. Petersburg, Florida
Wilmington, Delaware
Salem, Oregon
Worcester, Massachusetts
Nampa, Idaho
Casper, Wyoming
Nashville, Tennessee
West Valley City, Utah
Tacoma, Washington
Cleveland, Ohio
Anchorage, Alaska
Norfolk, Virgina
Akron, Ohio
Augusta, Georgia
Miami, Florida
Mesa, Arizona
Wichita, Kansas
Fayetteville, North Carolina
Irving, Texas
Overland Park, Kansas
Orlando, Florida
Aurora, Illinois
Tulsa, Oklahoma
Charlotte, North Carolina
Dallas, Texas
Huntington Beach, California
Baton Rouge, Louisiana
Nashua, New Hampshire
Kansas City, Missouri
Indianapolis, Indiana
Buffalo, New York
Fort Worth, Texas
Albuquerque, New Mexico
New Haven, Connecticut
Las Vegas, Nevada
Fort Wayne, Indiana
Juneau, Alaska
Vancouver, Washington
Louisville, Kentucky
Huntsville, Alabama
Arlington, Texas
Las Cruces, New Mexico
Providence, Rhode Island
Plano, Texas
Dover, Delaware
El Paso, Texas
Spokane, Washington
Baltimore, Maryland
Durham, North Carolina
Aurora, Colorado
New Orleans, Louisiana
Port St. Lucie, Florida
Chesapeake, Virginia
Huntington, West Virginia
San Jose, California
Amarillo, Texas
Chattanooga, Tennessee
Jersey City, New Jersey
Columbus, Georgia
Gilbert, Arizona
Oceanside, California
Memphis, Tennessee
Billings, Montana
Rancho Cucamonga, California
Sacramento, California
Charleston, West Virginia
Mobile, Alabama
Henderson, Nevada
Fresno, California
Newark, New Jersey
Long Beach, California
Toledo, Ohio
Riverside, California
Irvine, California
Birmingham, Alabama
Garden Grove, California
Bridgeport, Connecticut
Newport News, Virginia
New York, New York
Chula Vista, California
Oxnard, California
Little Rock, Arkansas
Cape Coral, Florida
Fort Smith, Arkansas
North Las Vegas, Nevada
Fontana, California
Jackson, Mississippi
Anaheim, California
Santa Clarita, California
Bakersfield, California
Peoria, Arizona
Ontario, California
Gulfport, Mississippi
Grand Prairie, Texas
Detroit, Michigan
South Burlington, Vermont
Fremont, California
Garland, Texas
Montgomery, Alabama
Santa Rosa, California
Greensboro, North Carolina
Santa Ana, California
Stockton, California
Columbia, Maryland
Oakland, California
Shreveport, Louisiana
Lewiston, Maine
San Bernardino, California
Yonkers, New York
Philadelphia, Pennsylvania
Pearl City, Hawaii
Modesto, California
Winston-Salem, North Carolina
Moreno Valley, California
Hialeah, Florida
Laredo, Texas
Warwick, Rhode Island
Pembroke Pines, Florida
Brownsville, Texas
Glendale, California
Photo: Getty Images