41 People Who Attended A Swingers Convention Tested Positive For COVID-19
By Bill Galluccio
December 2, 2020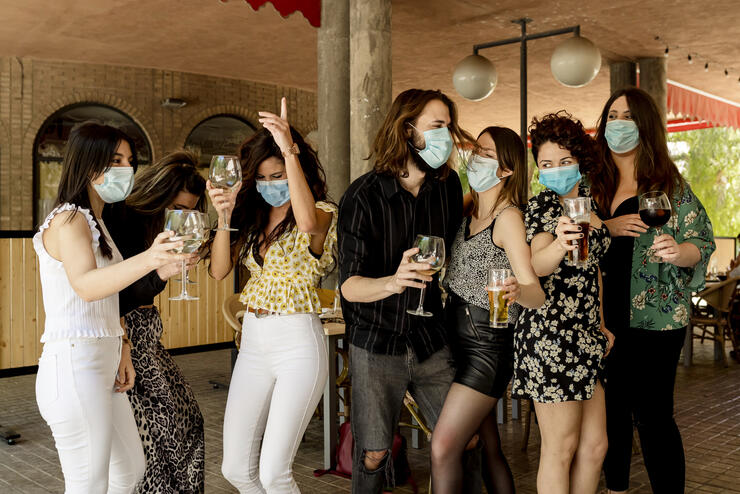 Dozens of people who attended a swingers convention in New Orleans have tested positive for COVID-19. Around 300 people attended the four-day "Naughty in N'awlins" convention at the NOPSI Hotel that started on November 11, and 41 have since tested positive.
The organizer of the event, Bob Hannaford, said that he learned of the first positive test one day after the convention ended. 
"The next day, the texts started. We had our first positive case. It was a wife who tested positive on Monday night after our event. Her husband tested negative. Both were tested prior to coming to the event," Hannaford wrote in a blog post. "Then, the emails started. We had 5 people that tested positive on Monday. On Tuesday, we got up to 14. On Wednesday, we jumped up to 29 cases, and by our last count, we have 41 positive tests out of 300 people."
Hannaford said that the convention organizers took appropriate precautions that were in line with Louisiana's coronavirus restrictions. Attendees were required to wear masks in all public places, including the rooftop pool. Guests were also asked to keep a daily log of their activities to help with contact tracing efforts.
"We went to extraordinary measures for check-in and instituted a touchless process with required temperature checks, social distancing in line, and sanitizing upon check-in. We issued wristbands in one color to indicate who had antibodies and therefore was not contagious. We issued a second color to those that showed us a very recent negative COVID-19 test. The wristbands even had each person's date of their test circled."
While most of the attendees who tested positive had mild or no symptoms, at least one person spent some time in the hospital. Hannaford said that while many people praised him for holding the event, he would not do it again under the same circumstances.
"If I thought for one minute that he or anyone would end up in the hospital, I would certainly not have had our event. It is the first hospitalization I have heard about, but I know it isn't really the first, it's just that no one is talking about this," he wrote.
Photo: Getty Images