Gerard Way And Billy Corgan Discuss The 'Hopeful' Future Of Rock And Roll
By Katrina Nattress
December 3, 2020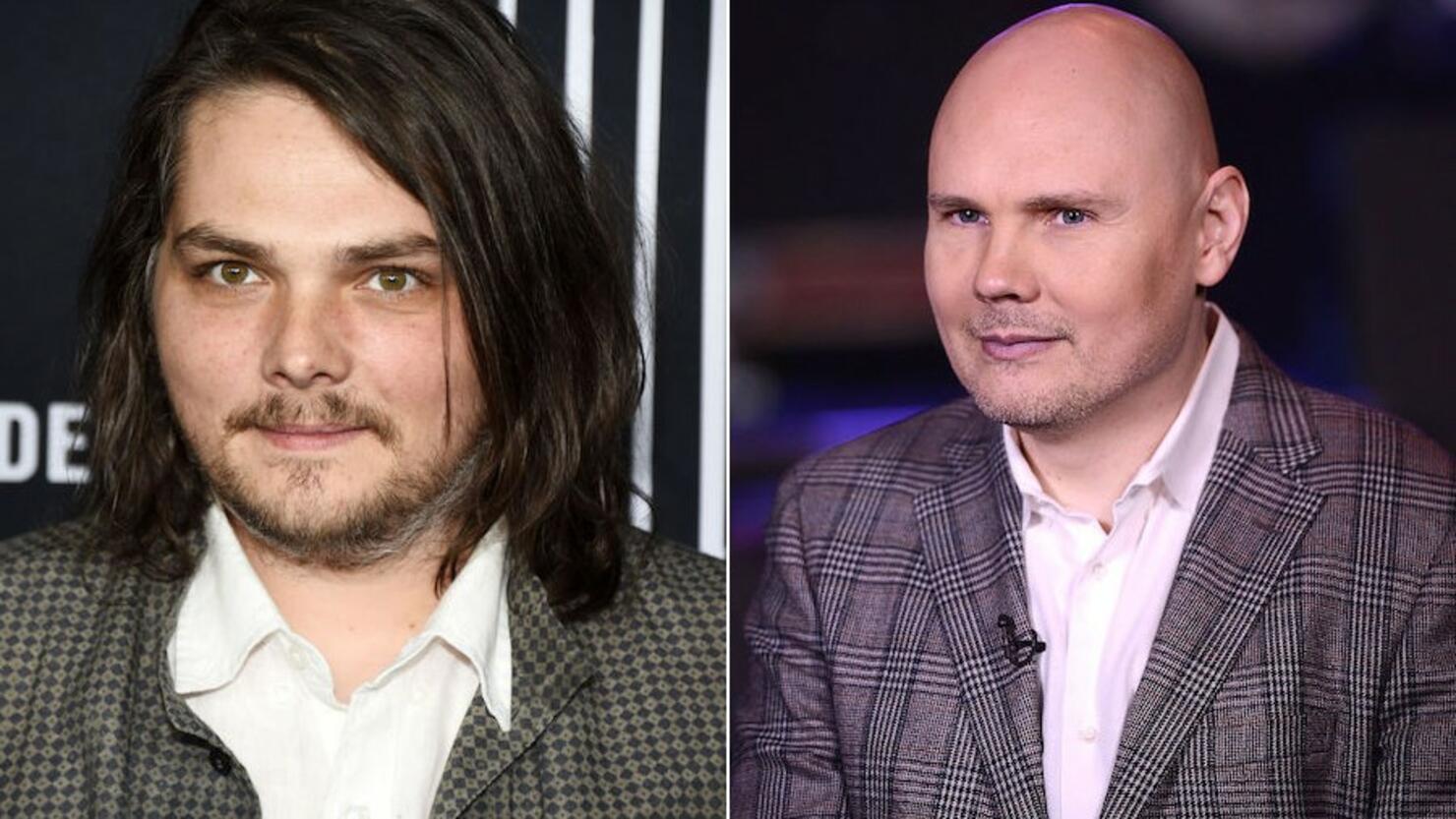 Billy Corgan's been immersed in the rock world for more than 30 years and has mentored many aspiring musicians, including Gerard Way. During a new interview with AltPress, the My Chemical Romance frontman chatted with the Smashing Pumpkins bandleader about "the machine of being in a big band" and why they're "hopeful" for the future of rock and roll.
"One time we spoke about the machine of being in a big band. You referred to it as a train from what I remember. The train is going, but it's rusting, and it's getting rustier as you continue on that train. But no matter what, that train won't stop. If you don't get off, it will never stop," Way recalled during their conversation. "And to me, you are someone—and this is rare in rock 'n' roll and music in general—[who] appears to have gotten off that train. You don't need it anymore. I feel similar to that. I feel free. Do you feel free because you can just exist and you don't have to be in a machine?"
"I do," Corgan replied. "It took me a long time of accepting things and, at the same time, making peace with my own ambition. I was so ambitious when I was young. I did things that I knew were not healthy. But I rationalized them as like, 'Well, that'll get me down the road, and I'll sort out the bodies later' kind of thing. I had to make peace with that. I had to make peace with my own darkness and my own willingness to do business with scumbags." 
"Just to pivot a little bit, what I'm really hopeful [about] is that we're probably the last generations that are going to have to do whatever that was," he continued. "And that the next generation coming will have a different opportunity. Now they may choose to want to be in the machine because it's a lazier option. We weren't given the option of 'not the machine'. The point is: The younger generations coming will be given the option of the machine or not. I would love to see the power of the next genius that comes down the line. A 20-year-old, just beginning, has all the brilliance that you need."
Elsewhere in the interview, they discuss the Smashing Pumpkins' new album CYR and the polarizing state of the world. Read the full interview here.
Photo: Getty Images