Justin Bieber Goes Off On Selena Gomez Fan For Bullying Hailey Baldwin
By Regina Star
December 4, 2020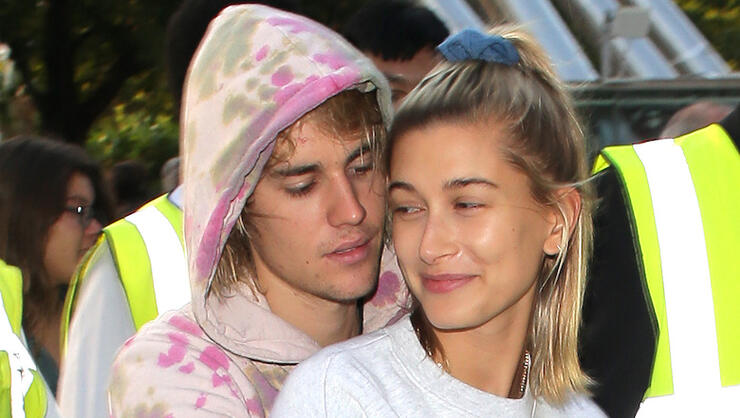 Justin Bieber reached his breaking point this week after a Selena Gomez fan rallied Selenators to bully his wife, Hailey Baldwin.
It all went down on Instagram Thursday (December 3) when an Instagram user told fellow Gomez fans to bombard Baldwin's Q&A livestream with Bieber with negative comments comparing Baldwin and her husband's ex-girlfriend.
"This is the time where they will not be turning off comments, so we need to f--king bombard that s—t with Jelena and how Selena is better," the user could be heard saying in the clip. "Go after, please, let's all go after her."
Well, Bieber saw the clip… and let's just say, he lost it.
"This sad excuse of a human just encouraged people on video to literally go after my wife telling people to say that my previous relationship was better so on and so fourth. I just wanted to share this so people get an idea of what we face on a day to day," the "Sorry" crooner wrote in an Instagram Story. "It is extremely hard to choose the high road when i see people like this try and rally to gather people to bully the person i love the most in this world. It is not right."
The pop star, who formally married the model in September 2019, refused to let the detractor "steal my joy," adding,"Think about her life and how miserable she must be to want to spend her life trying to make others feel small. The lesson here is SHES THE ONE MISSING OUT."
As fans know, Gomez and Bieber — Jelena, as they were popularly called — ended their on-and-off relationship in the spring of 2018, but the vestige of their pop culture impact has become a major thorn for both parties.
Last year, the "Rare" songbird officially put her past relationship with the Canadian superstar to bed with the release of her track "Lose You to Love Me," an emotional ballad about letting go of an old flame.
**Warning: Video below contains explicit language**
Justin Bieber and Hailey Bieber fire back at a girl asking people to bombard their Live with "Team Selena" comments:

"This sad excuse of a human just encouraged people on video to literally go after my wife, telling people to say that my previous relationship was better," pic.twitter.com/gYgv0MmXEs

— Pop Crave (@PopCrave) December 4, 2020