New Initiative Brings Mardi Gras Parades Closer To Home
By Sarah Tate
December 4, 2020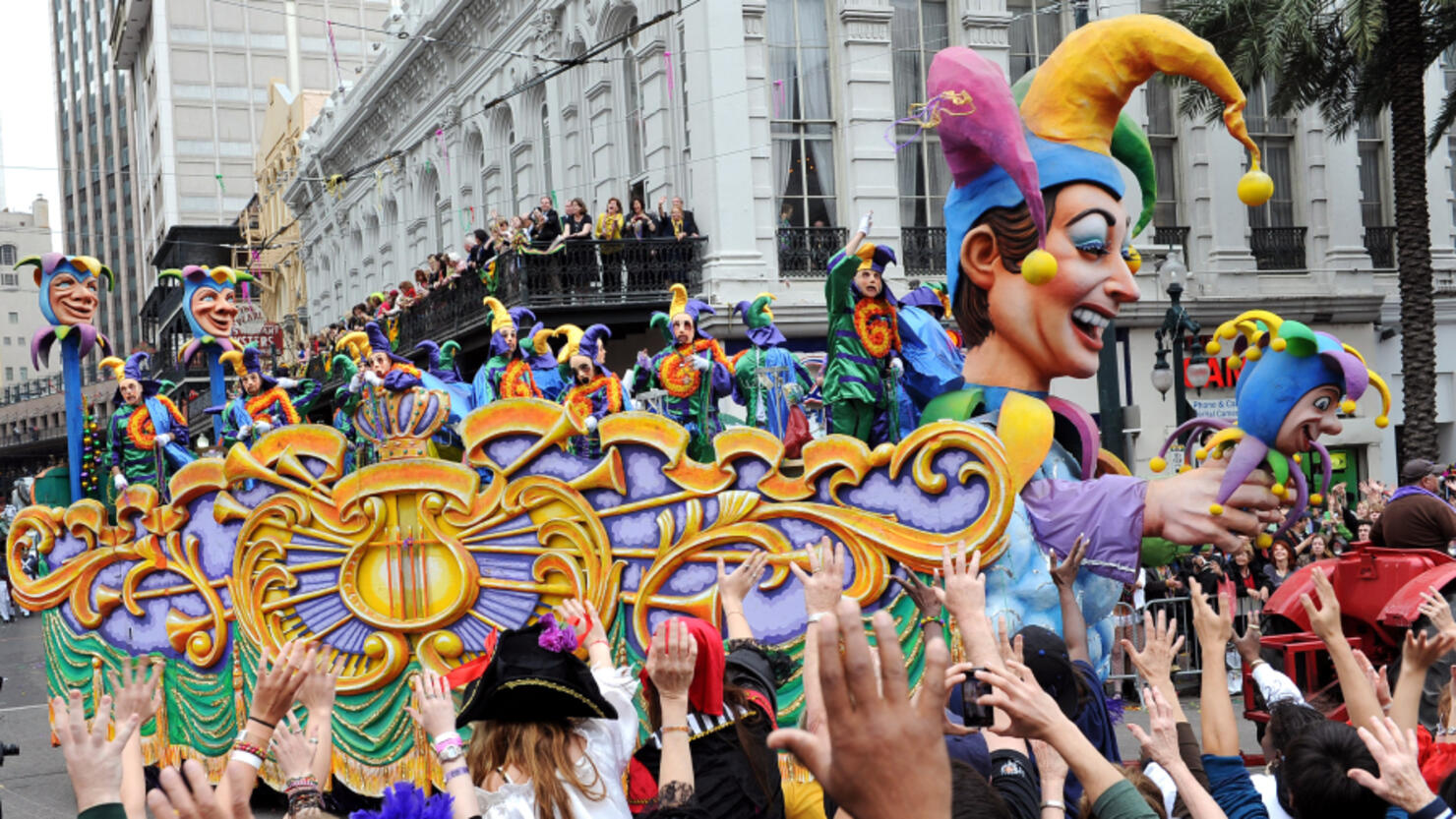 With Carnival parades canceled for New Orleans' 2021 Mardi Gras celebrations, many artists who create and build floats are out of work. One local woman has devised an idea to provide work to the artists who create some of the most iconic pieces of art for Mardi Gras while finding a unique way to continue the Carnival tradition.
Caroline Thomas is a float builder, artist, and parade designer for Royal Artists, which designs parades for krewes like Rex, Proteus, and Le Krewe d'Etat. She understands how the pandemic has affected artists who are struggling after the parades were canceled, and she wanted to find a way to bring back some of their jobs.
To bring the idea to life, she teamed up with the Krewe of Red Beans to create the "Hire a Mardi Gras Artist" initiative. The campaign would create "house floats," designed and built by Carnival artists, by installing elaborate decorations on 40 houses around New Orleans.
Thomas was inspired after learning that people wanted to decorate their houses this year in lieu of the parades next year.
"I'm excited to see what people do with the do-it-yourself house float idea, but I thought it'd be great to see an actual 'float' on a house, so to speak," she said. "And it could also pay these artists who are out of work. A lot of us are kind of invisible and not in the spotlight, so we've tried to come up with a way to support them."
Found of the Krewe of Red Beans Devin DeWulf, was fully supportive of the idea.
"I thought she had a really smart idea," said DeWulf, "because our city's economy right now is in shambles because we're so dependent on tourism, so we have to be really creative on how we can possibly create jobs for people right now. And that's what we're going to try to do."
The "house floats" will be chosen from those who donate to the crowd-funded campaign. They plan to raise $10,000 per house to pay the artists, carpenters, and all involved in the creating the floats.
"We want to hire sculptors and flower makers and painters and really bring all of those crafts to the house designs," said Thomas. "I also think people don't always appreciate that the way that we build floats in New Orleans is not like anywhere else in the world. It is a unique regional art form and we should celebrate it."
Photo: Getty Images