Nor'Easter Could Bring Up To 12 Inches Of Snow This Weekend
By Jason Hall
December 4, 2020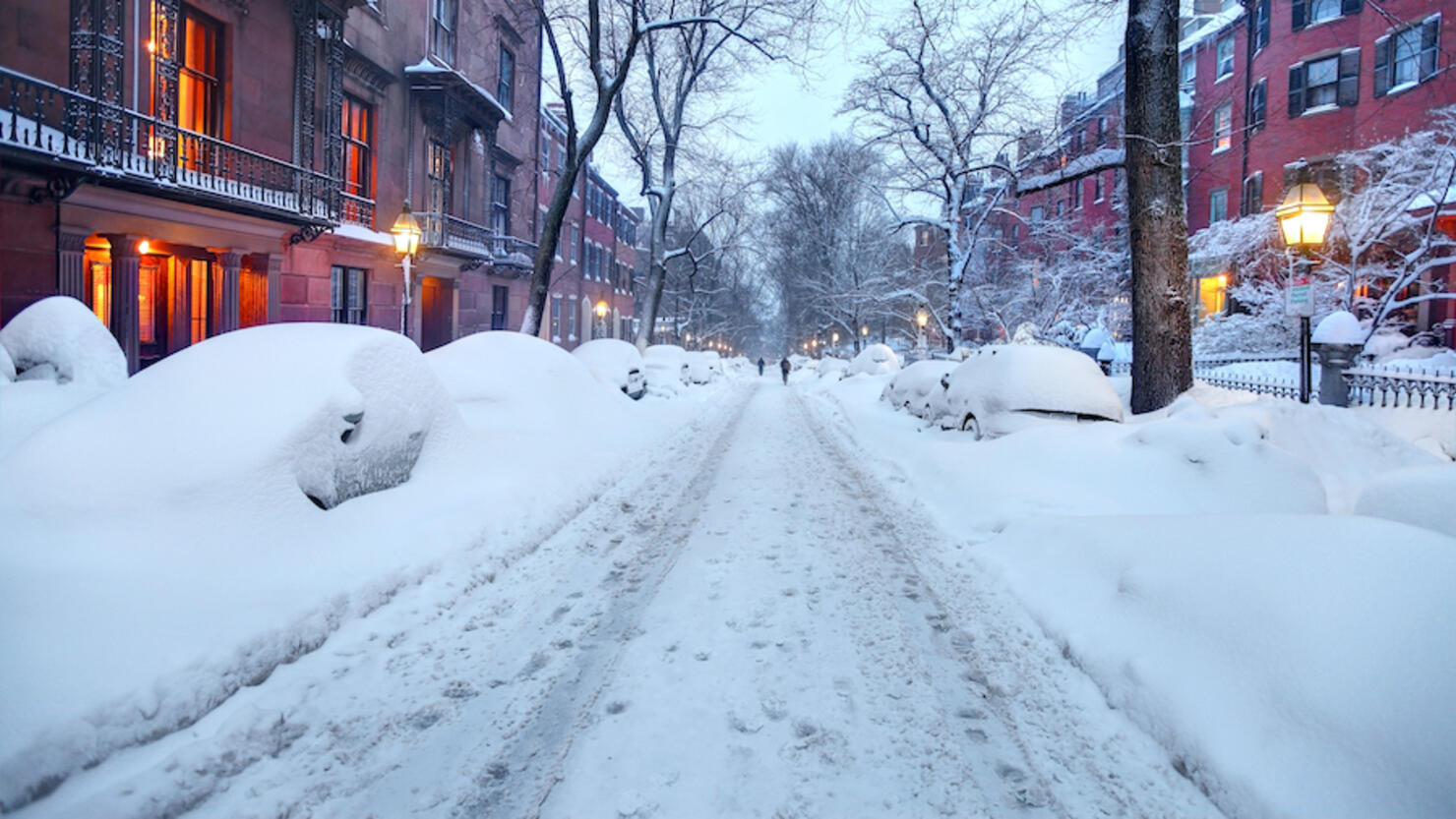 A snow storm is reportedly expected to hit southern New England this weekend.
Weather.com reports the "Nor'easter" snow storm is expected to develop Saturday from the combination of energy from two jet streams, similar to Winter Storm Dane, which brought wind-driven snow to Eastern Great Lakes and the Appalachians earlier this week.
Areas that were soaked with rain from Winter Storm Dane may now instead see heavy snow fall, while others hit with snow earlier this week could see more precipitation. However, some areas may just be limited to the same soaking they previously got earlier in the week.
CBS Boston reports the storm could bring "a very heavy, wet, pasty snow," with the biggest concern being where snow bands form and how long it lasts.
Areas with higher elevations, such as Worcester County and southwest New Hampshire, are predicted to be the areas most likely to see the most possible snow. Heavy banding in those areas is expected to begin at around 4:00 p.m. Saturday, after moderate, steady rain in the early afternoon.
Snow storms are expected to pull away from Massachusetts and focus on Maine at around midnight with light, leftover flurries remaining on Massachusetts' east coast, ending accumulation. Wind gusts are predicted to peak along the Coastline Saturday afternoon at around 45-60 MPH coming out of the north-northeast and shifting toward the north-northwest in later hours.
More information can be found on CBS Boston's website here.
Photo: Getty Images