Quiz Show Superfan Daniel Radcliffe Remembers Alex Trebek On 'Hot Ones'
By Hayden Brooks
December 4, 2020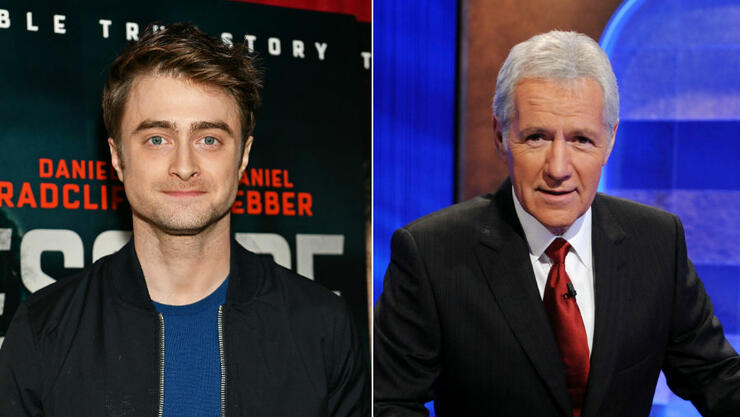 Daniel Radcliffe put his taste buds to the test in a new episode of "Hot Ones."
In the star's installment, which was uploaded on Thursday (December 3), host Sean Evans pivoted conversation to talk of how often his iconic Harry Potter character name is referenced in everything from rap lyrics to Jeopardy! "I didn't know there was a history of Harry Potter turning up in rap lyrics," Radcliffe said after Evans surprised him with the many acts who've name dropped him in their lyrics, including Lupe Fiasco, Lil Wayne and CupcaKke. "That's very cool."
Outside of the rap mentions, Radcliffe spoke in-depth about his fandom for the British quiz show format and his love for Jeopardy! "The moment I see a question of myself on a quiz show and I don't get excited is the moment I know I've kind of died a little bit inside," Radcliffe said after Evans mentioned that the long-running show created an entire category dedicated to the star in 2014.
Asked about the magic in the late Alex Trebek's role as host of the quiz show, Radcliffe said, "You could really tell how much he really loved competition and the game of it. He loved seeing people who were really smart do well and that is an essential joy of a quiz show," he explained.
As you know, Trebek passed away in early November from pancreatic cancer. He was 80.