Shawn Mendes Releases Dreamy, Lovestruck Fourth Album 'Wonder': Listen
By Regina Star
December 4, 2020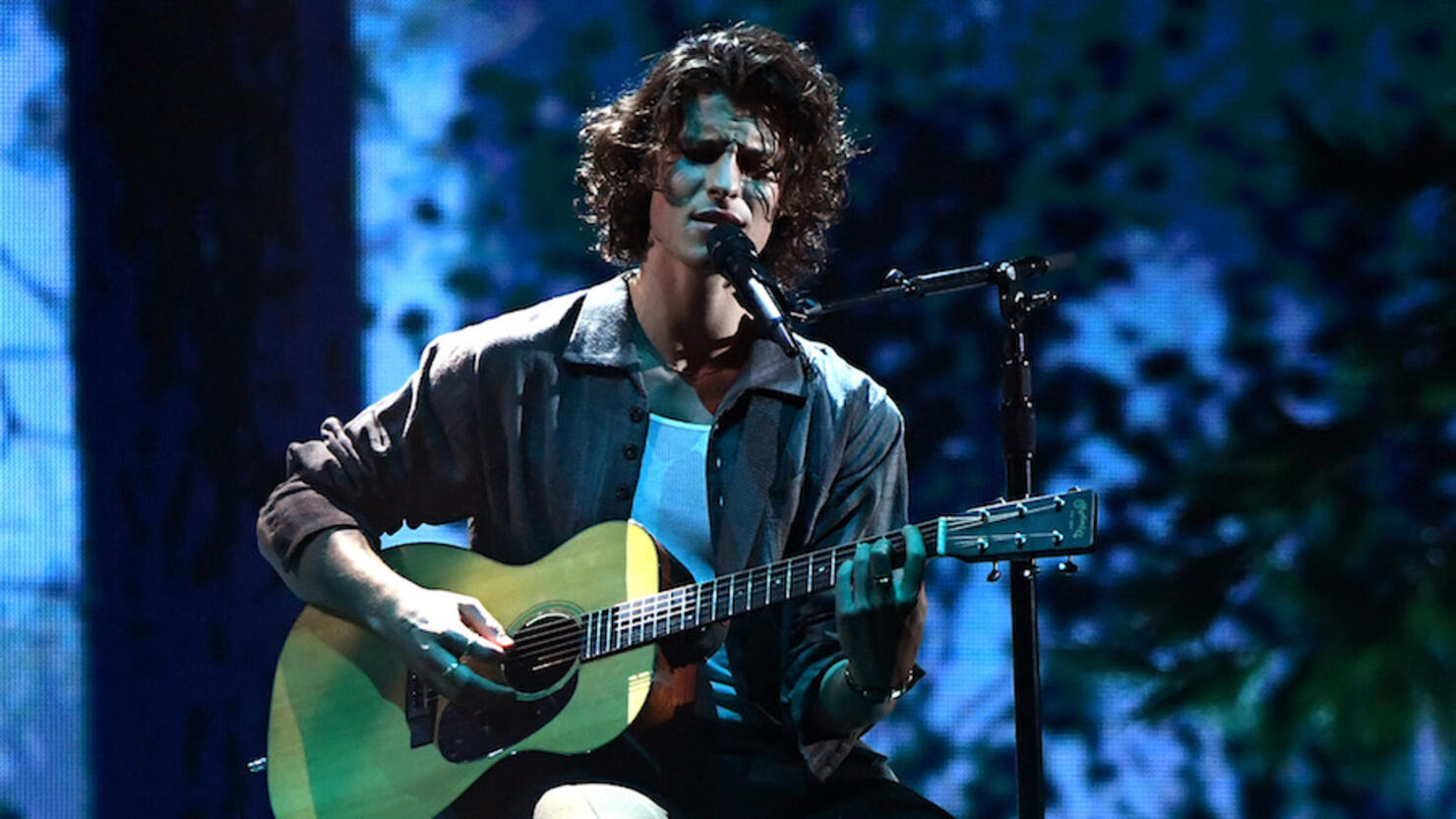 Shawn Mendes has released his fourth studio album, Wonder!
On Friday (December 4), the Canadian singer-songwriter unveiled his long-awaited full-length album, his first project since releasing his self-titled record back in 2018. Wonder features 14 new tracks concerning themes of romance, sentimentalism, and sensuality. 
For his fourth LP, Mendes — who has become iconic for his guitar-heavy grooves — makes a foray by incorporating piano-infused records ("Wonder," "Look Up At The Stars") but doesn't stray far from his familiar terrain, as the Mendes Army will love high energy jams like the getaway track "Call My Friends" and his bluesy duet with Justin Bieber on "Monster."
On "24 Hours," Mendes seems to be hinting at marriage, as the superstar sings of wanting to share a home with his beloved, girlfriend Camila Cabello. "All it'd take is 24 hours/ We could dance, you could throw the flowers/ It's a little soon/ But I wanna come home to you," he sings on the record.
The vocalist takes a sexy turn on "Teach Me How To Love," a suave, R&B track with pleasure-seeking lyrics like, "Put my hands around you/ Ooh, teach me how to/ Touch you, tease, caress you, and please you/ Teach me how to love," Mendes croons.
Wonder is a sweet and sophisticated mix of potential pop hits and tearjerker ballads that are sure to tug the heartstrings of the Mendes Army.
"I sincerely hope you love this album even half as much as I do," Mendes wrote of the album in a handwritten letter. "Wonder taught me freedom & how to surrender to the magic of art. Songs from the heart & sounds from another time and world. I love you all so much, thank you for the support for so many years. #WONDER X midnight ET."
Stay tuned! Shawn Mendes will be performing his "Wonder: The Experience" livestream benefit show this Saturday (December 5).