Dave Grohl Partners With DW Drums For Limited Edition Custom Snare
By Katrina Nattress
December 7, 2020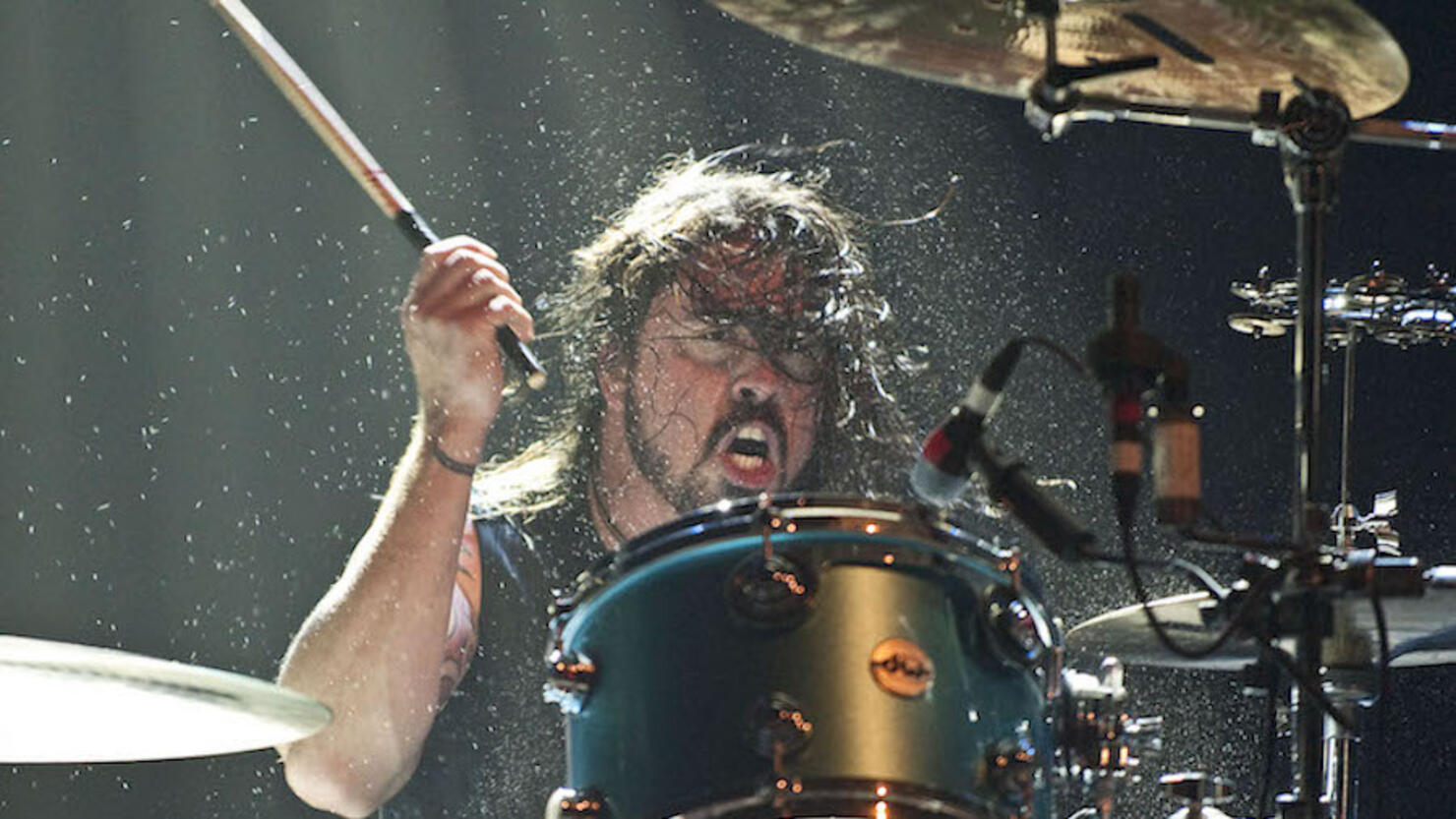 Dave Grohl may be the Foo Fighters frontman, but he'll forever be known as Nirvana's drummer, and last week DW Drums commemorated that by released a limited edition, custom Dave Grohl snare as part of their ICON series.
The drum's imagery was laser-cut from 1/36-inch veneers of black pear and sycamore wood to depict Grohl's silhouette, forearm feathers tattoo, and Sound City logo — an homage to the legendary studio where Nirvana recorded Nevermind and Grohl's 606 Studio, where the Sound City console currently resides — and those hand-cut inlays stand out on teal-dyed Exotic Birdseye Maple.
"I'd like to thank everybody at DW, as this is something that blows my mind," Grohl said in a press release. "I've never had my own snare drum before, and this is pretty beautiful."
"We'd been waiting a long time to present this special project to Dave," DW drum designer John Good added in the press release. "When he saw the drum for the first time, we couldn't have asked for a more amazing reaction. We finally get to share this with the world, and we know his fans will appreciate the thought and effort put into this very special ICON drum."
Only 250 drums will be available for purchase (one better be going to drum battle champion Nandi Bushell!). See Grohl excitedly introduce the drum in the clip below.