Darius Rucker Joins Group Aiming To Bring MLB Franchise To Nashville
By Jason Hall
December 8, 2020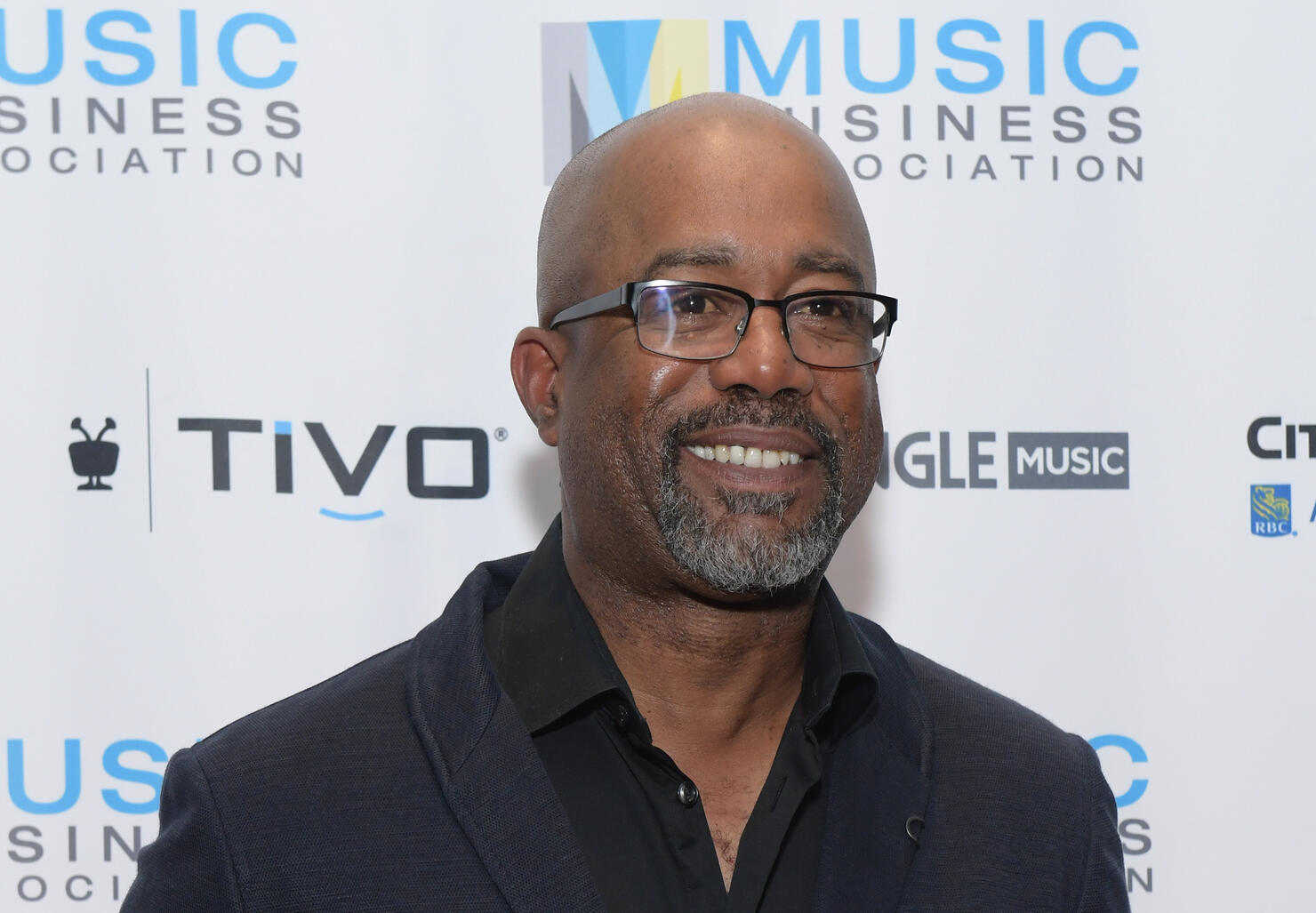 Darius Rucker is the latest celebrity to join a growing group aiming to bring a Major League Baseball franchise to Nashville.
Rucker joined "Music City Baseball" as both an investor and member of the group's advisory board aimed to bring a "deep music industry influence" to its plan, which already includes country stars Luke Combs and Kane Brown, as well as pop superstar and Memphis native Justin Timberlake, People magazine reports.
"I have always been a big fan of Major League Baseball so I'm excited about being part of bringing a team to Tennessee," Rucker said in a press release via People. "Nashville is already a great home to several professional sports teams, and I believe baseball is the next step in continuing Nashville's reputation as one of the greatest cities in the United States."
In October, Tennessee Titans legend Eddie George announced his involvement with Music City Baseball as a board member and chair of its soon to be formed Real Estate Advisory Group. George will be among the members who will advise the development of an entertainment complex to be the home of a potential MLB franchise in Nashville.
In September, Timberlake also confirmed his involvement with the Music City Baseball group, which is attempting to acquire a team for Nashville during an exclusive interview with the Tennessean.
Music City Baseball group already includes several members with strong baseball ties including three-time World Series champion Dave Stewart, former Boston Red Sox general manager Dave Dombrowski, businessman John Loar, former U.S. Attorney General Alberto Gonzalez, Baseball Hall of Famer Tony La Russa and Negro Leagues Baseball museum president Bob Kendrick.
The group intends to present an official expansion proposal to MLB during the 2021 Winter Meetings, which will be held in Nashville. MLB commissioner Rob Manfred has previously expressed interest in expanding the league from 30 to 32 teams, but is expected to delay those plans while the Oakland Athletics and Tampa Bay Rays continue to seek approval for new stadiums.
In 2019, music City Baseball group proposed stadium plans that focused on the area near Nissan Stadium, home of the NFL's Tennessee Titans.
"Presently, we are focusing on a tract of land owned by the City of Nashville on the East Bank of the Cumberland River near Nissan Stadium," the group said in October. "We envision that the baseball stadium, which will serve as a sports and entertainment venue, will be part of a mixed-use family sports and entertainment district."
Commissioner Manfred first mentioned Nashville as a possible expansion option in July 2018. Music City Baseball group said it is aiming to bring an MLB franchise to Nashville by 2024.
"During this time, we intend to secure a major investor or assemble a group of investors who can cover the buy-in fee," MCB's website said. "There will be no public money used to finance the stadium."
Photo: Getty Images