Josh Allen, Rainn Wilson Share Office Inspired Twitter Interaction
By Jason Hall
December 8, 2020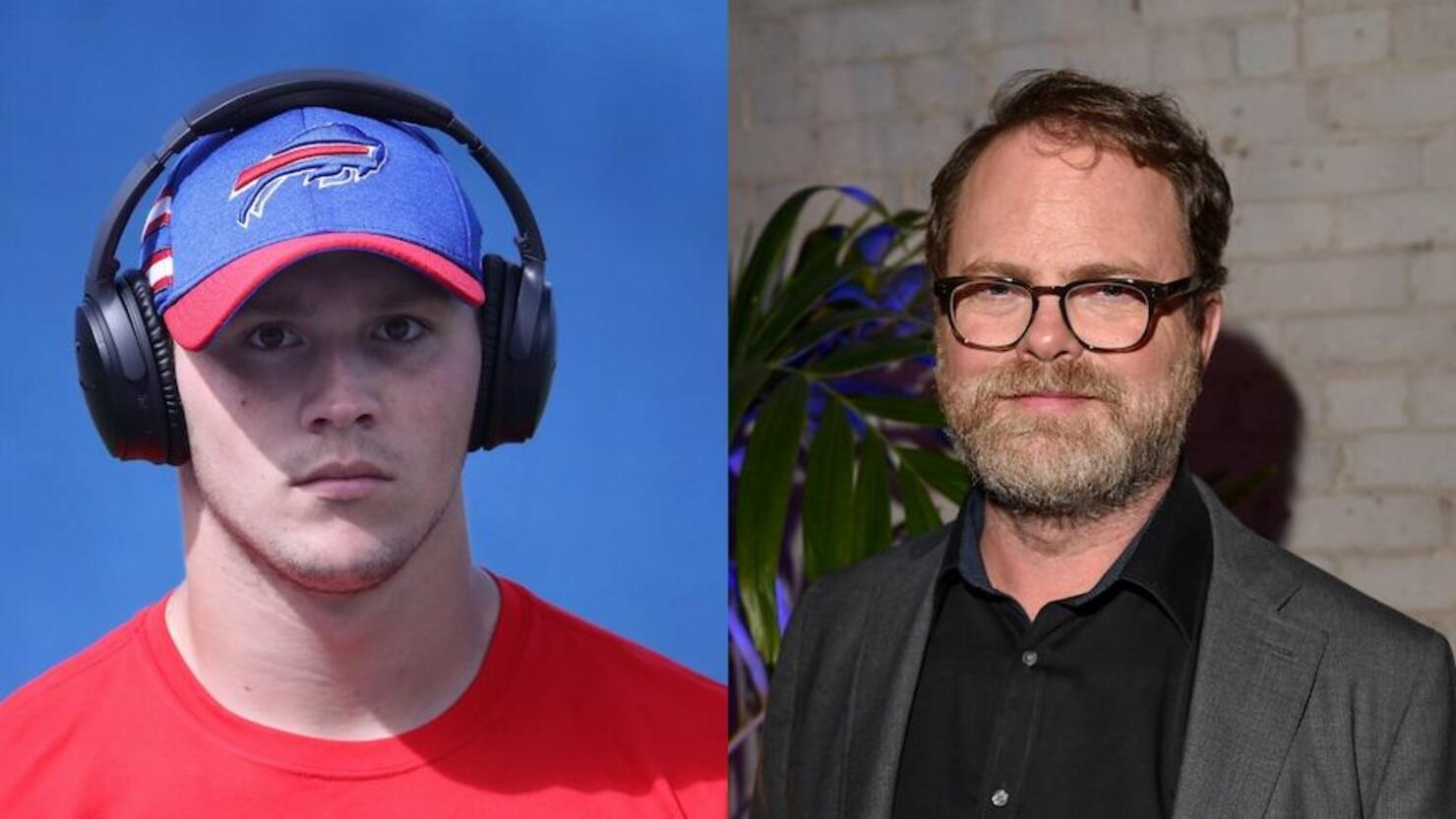 Buffalo Bills quarterback Josh Allen may need to add another title to his resume.
On Tuesday, the former No. 7 overall pick was mentioned in a tweet by actor Rainn Wilson, who famously played Dwight Schrute on The Office.
".@JoshAllenQB is my second favorite quarterback," Wilson tweeted after Allen's Bills defeated the San Francisco 49ers, 34-24, on Monday (December 7) night.
Wilson, a Seattle native, is a known fan of the Seattle Seahawks, so presumably, the title of his favorite quarterback already belongs to Russell Wilson and Allen's performance against the Seahawks' rival 49ers solidified his role as his second favorite.
Allen noticed the tweet and how his status as Wilson's No. 2 quarterback was similar to the actor's signature character, who served as the assistant to the regional manager (or assistant regional manager, if you asked him), during the majority of The Office's nine seasons.
"Assistant favorite Qb, or assistant to your favorite Qb?" Allen wrote in a quote-tweet of Wilson's praise.
The Bills' Twitter account also jumped in on the Schrute references, providing a nostalgia quote-tweet of its own.
"Bills. Beets. Battlestar Galactica," the account wrote.
Allen is enjoying the best season of his three-year career in 2020. The 24-year-old has already set single-season bests for passing yards (3,403) and touchdowns (26), while also averaging his highest completion percentage (69.9%) and passer rating (105.9) through his first 12 games.
The Bills are currently first in the AFC East with a 9-3 record with four games remaining and could win the division for the first time since 1995.
Photo: Getty Images