These Tennessee Cities Are Considered The Rudest In The U.S.
By Sarah Tate, Kelton Brooks
December 9, 2020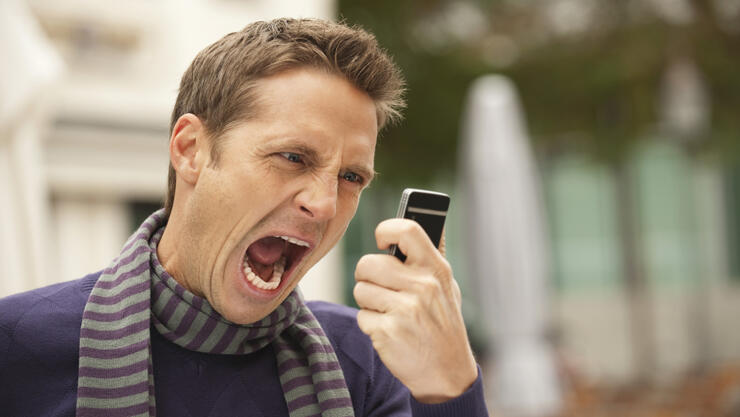 Saying please and thank you take you a long way. So, if the saying is true, don't travel too far to these cities considered the rudest in the country.
A survey by Insider and SurveyMonkey asked nearly 2,100 Americans to rank what they believed were the five rudest U.S. cities from a list of the nation's 50 largest cities. If you placed a bet on New York City ranking No. 1 on the rudeness list, then you would be a very rick person right now.
New York, New York was named the rudest city by a landslide 34 percent of survey-takers.
On the opposite end, Raleigh, North Carolina placed last at No. 50, making it the friendliest of the bunch.
Rounding out the top 5 behind New York City, according to the survey, are Los Angeles, Washington D.C., Chicago, and Boston.
Tennessee has two cities on the list: Nashville was named No. 33 and Memphis No. 36. The two cities ranked in the bottom half of the list, making them some of the nicer places in the country.
Here's an official rudeness ranking of 50 American cities, starting with the worst offender.
New York, New York
Los Angeles, California
Washington D.C.
Chicago, Illinois
Boston, Massachusetts
Detroit, Michigan
Buffalo, New York
Baltimore, Maryland
Philadelphia, Pennsylvania
San Francisco, California
Birmingham, Alabama
Atlanta, Georgia
Las Vegas, Nevada
Dallas, Texas
Miami, Florida
Austin, Texas
Jacksonville, Florida
Houston, Texas
Cleveland, Ohio
Tampa, Florida
Sacramento, California
San Diego, California
Pittsburgh, Pennsylvania
Cincinnati, Ohio
Charlotte, North Carolina
Hartford, Connecticut
Indianapolis, Indiana
Seattle, Washington
San Jose, California
St. Louis, Missouri
Columbus, Ohio
Kansas City, Missouri
Nashville, Tennessee
Portland, Oregon
New Orleans, Louisiana
Memphis, Tennessee
Louisville, Kentucky
San Antonio, Texas
Oklahoma City, Oklahoma
Orlando, Florida
Riverside, California
Virginia Beach, Virginia
Phoenix, Arizona
Denver, Colorado
Richmond, Virginia
Minneapolis-St. Paul, Minnesota
Salt Lake City, Utah
Providence, Rhode Island
Milwaukee, Wisconsin
Raleigh, North Carolina
Photo: Getty Images