Ben & Jerry's To Honor Colin Kaepernick With New Vegan Flavor
By Jason Hall
December 10, 2020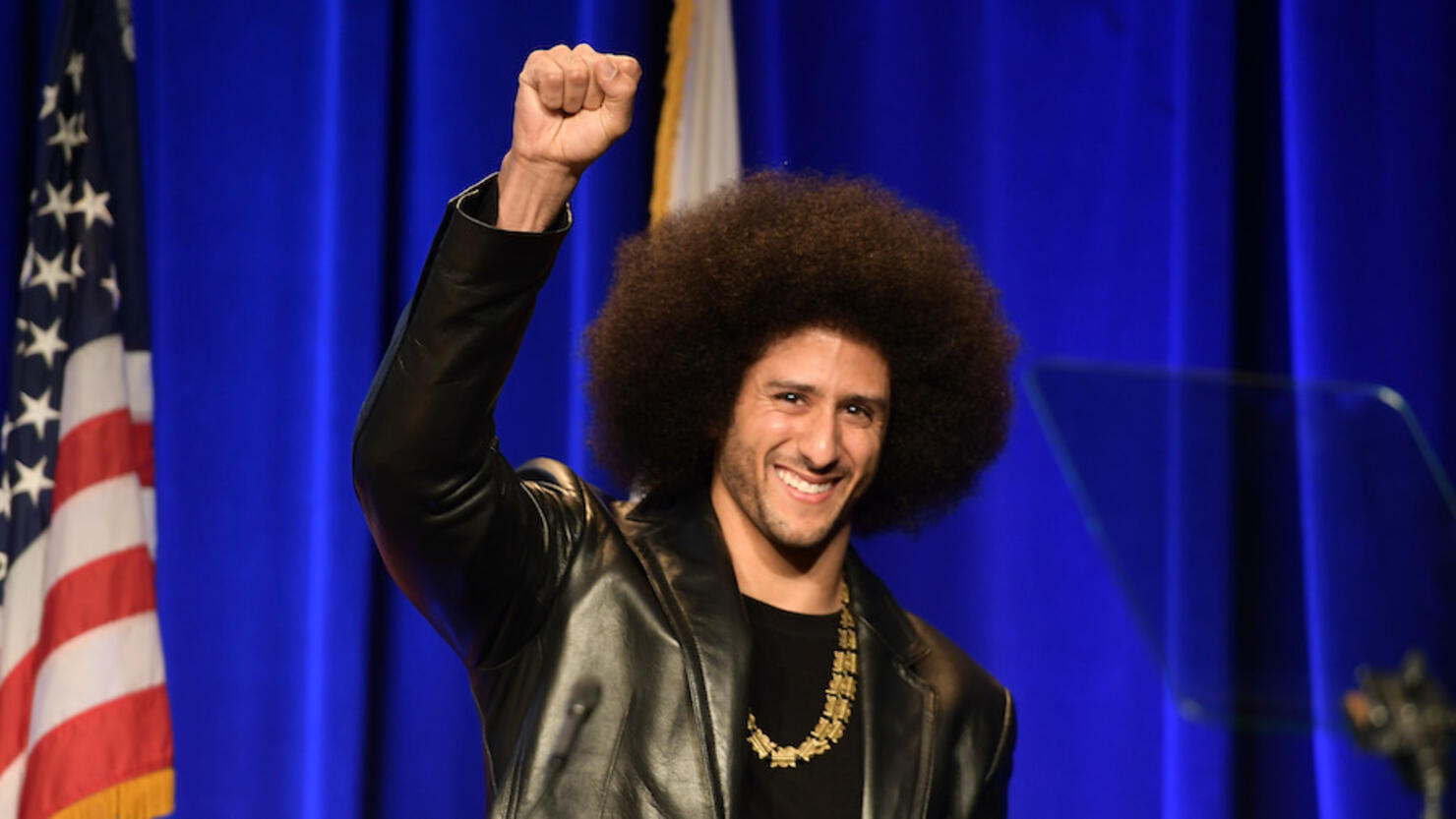 Ben & Jerry's announced its partnership with Colin Kaepernick, which will include a new vegan flavor inspired by the free agent NFL quarterback and civil rights activist.
The Vermont-based company will release its "Change The Whirled" non-dairy treat in 2021, with portions of proceeds going toward Kaepernick's "Know Your Rights Camp," whose mission is to "advance liberation and well-being of Black and Brown communities," according to a news release on its official website Thursday (December 10.)
Kaepernick has not appeared in an NFL game since leading the movement of players a knee during the national anthem in 2016 in an effort to draw attention to police brutality and racial injustice.
"We are so inspired by Colin Kaepernick's bold activism for racial justice that we did what we do best: We whipped up a euphoric flavor to honor his work," said Ben & Jerry's, which had previously called on Americans to "dismantle white supremacy" in the wake of the death of George Floyd in Minneapolis earlier this year.
Kaepernick also confirmed the partnership on his Twitter account Thursday morning, adding that he planned to donate 100% of his share to his "Know Your Rights Camp."
"I've teamed up with @BenAndJerrys to serve up joy on the journey to justice! Today, we're excited to introduce Change the Whirled, a new non-dairy flavor that hits shelves in early-2021! 100% of my proceeds will go to @yourrightscamp with matching support from Ben & Jerry's," Kaepernick tweeted.
The frozen dessert will include fudge chips, graham cracker swirls and chocolate cookie swirls, according to the news release.
Photo: Getty Images