Dua Lipa Says Trusting Her Gut On Future Nostalgia Landed Her 6 Grammy Noms
By Emily Lee
December 11, 2020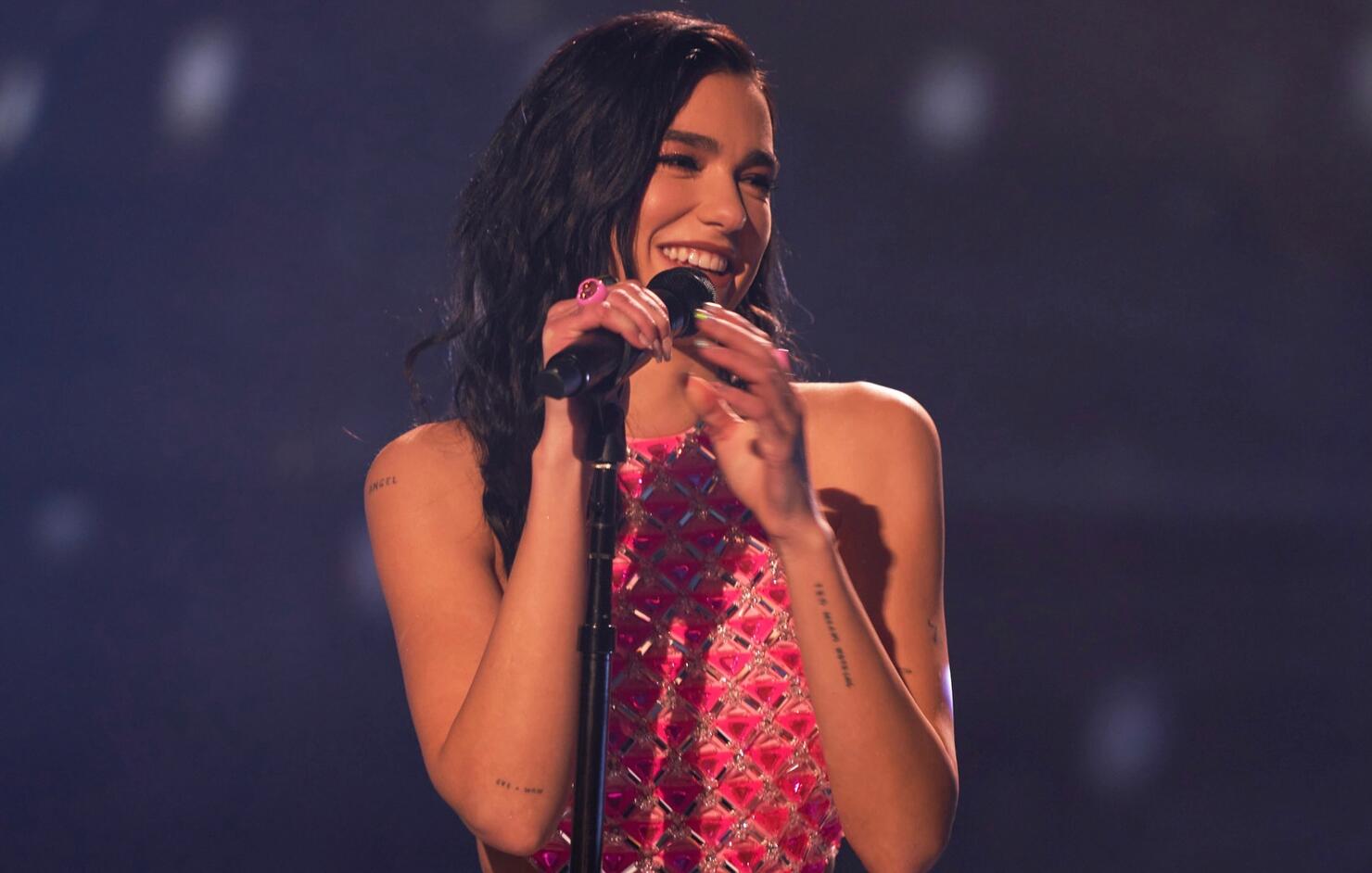 Dua Lipa stopped by the virtual Mercedes Benz Interview Lounge on Thursday (December 10) ahead of her iHeartRadio Jingle Ball performance. The 25-year-old pop star talked about her Grammy nominations, collaborating with Miley Cyrus and even spilled the tea on an exciting new project.
While we would have loved to see Dua take the Jingle Ball stage in front of a live audience, the 'Levitating' singer took the virtual format of this year's show and did something new with her hit songs. Not only did she put a twist on her own music, she also performed John Lennon's classic 'Happy Xmas' with help from her fans. "I'm really excited," Dua said of her Jingle Ball performance this year. "Obviously, everything takes a bit getting used to and of course, I would have loved to have been there in person, but hopefully, we can bring some Christmas cheer to everyone at home."
This isn't the first time Dua has graced the Jingle Ball stage, either. She performed at Jingle Ball for the first time back in 2018. She loved getting "any opportunity to share the stage with so many incredible artists" and that she's "so grateful to have been given the opportunity to do that. I love doing those shows. Hopefully, [I'll be] back [at Jingle Ball] when we can all be together again. "
Jingle Ball is always a fun way to celebrate the past year—for both the artists and their fans—and Dua has had a pretty big year, to say the least. She was recently nominated for 6 Grammy awards for her sophomore album Future Nostalgia. "I feel really, really proud of this album. It helped me mature as an artist and grow as a performer," she said. "I feel like I had two feet on the ground and I knew what I wanted from this record. I knew exactly what I wanted to write about, how to dominate in the studio and assert myself in certain ways that I didn't know how to do so well in the first record. It feels really exciting to have been able to go with my gut on something and reap the benefit."
In addition to her Grammy noms, Dua also got to team up on the song 'Prisoner' for Miley's latest album Plastic Hearts. "It was the most fun," Dua said of working with Miley. "She's so authentic. She knows exactly what she wants. She's just a ball of energy. She has such a clear identity and idea but she's also so collaborative. That was amazing that we got the opportunity to really go back and forth on different ideas."
Dua also teased a B side album for Future Nostalgia that will be coming out next year. While she couldn't give away any more details than that, her fans have something to look forward to after a difficult year.
Photo: Pixie Levinson