Lewis Capaldi Has A Theory About His Record-Breaking Chart Success
By Hayden Brooks
December 11, 2020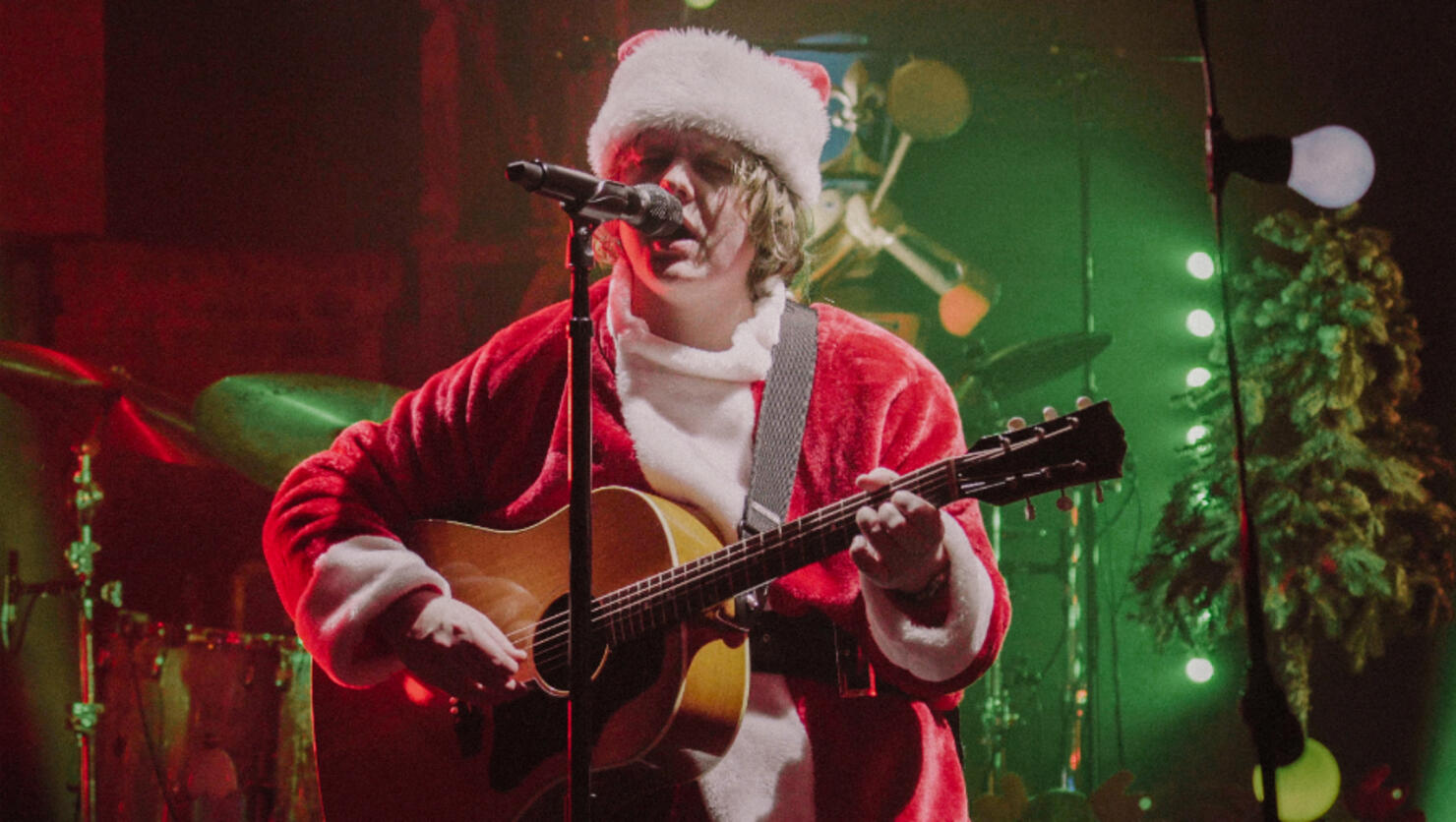 Lewis Capaldi brought his sense of humor to the table when speaking about his record-breaking success since hitting the scene during his chat at the iHeartRadio Jingle Ball Mercedes-Benz Interview Lounge.
The British crooner sat down with Z100's Elvis Duran to talk about his record-breaking success, particularly in the U.K. "It was the longest-running Top 10 album in the U.K. ever," the singer told Duran in reference to his 2019 debut, Divinely Uninspired to a Hellish Extent, scoring its 77th consecutive week in the Top 10 on the U.K.'s Official Albums chart. The accolade saw him surpass Ed Sheeran, who spent 76 consecutive weeks with Divide in August 2018.
"I think it's because 2020 has been, for lack of a better word, depressing. People are like looking around and they're going, 'Oh, look. What can I grasp onto?' They think, 'Let's look at Lewis Capaldi's album, which is an album that's depressing, but it's depressing about such a trivial thing,'" he told Duran. "Remember when we were depressed about trivial things like a girl not liking you? Remember when that was like the biggest problem and the world wasn't in a pandemic? I think people are harkening back to the days of being upset about the fact that a girl doesn't like him and not upset that's there's a global pandemic ravaging and ruining our lives."
Looking forward, Capaldi also spoke about his work with Niall Horan, but admitted that he doesn't know how the material will be released. "We have written songs together. When the U.K. started to open back up and stuff, we were kind of writing and over lockdown, we were doing Zooms. I don't know what's going to happen with [the songs]."
Separate from his Horan collaborations, the singer said that he found himself being proactive during the lockdown — especially over Zoom sessions. However, he has hit a roadblock in his creative cycle. "That was right at the start when I was like, 'Oh, I'm writing so many amazing songs. This is great.' Now, I've hit a wall, where I'm like, 'Oh God, I'm really struggling to write good songs.' It's a process but hopefully, it will be here next year at some point. I think we were even toying with the idea of putting some music out in 2020, but I think people have suffered enough this year."
In case you missed anything, or you just want to relive this year's iHeartRadio Jingle Ball presented by Capital One, The CW will broadcast the event as an exclusive TV special on Monday, December 14th at 8pm ET/PT.