Myles Kennedy Recalls Weird Advice That Worked: 'Don't Listen To Radiohead'
By Andrew Magnotta @AndrewMagnotta
December 10, 2020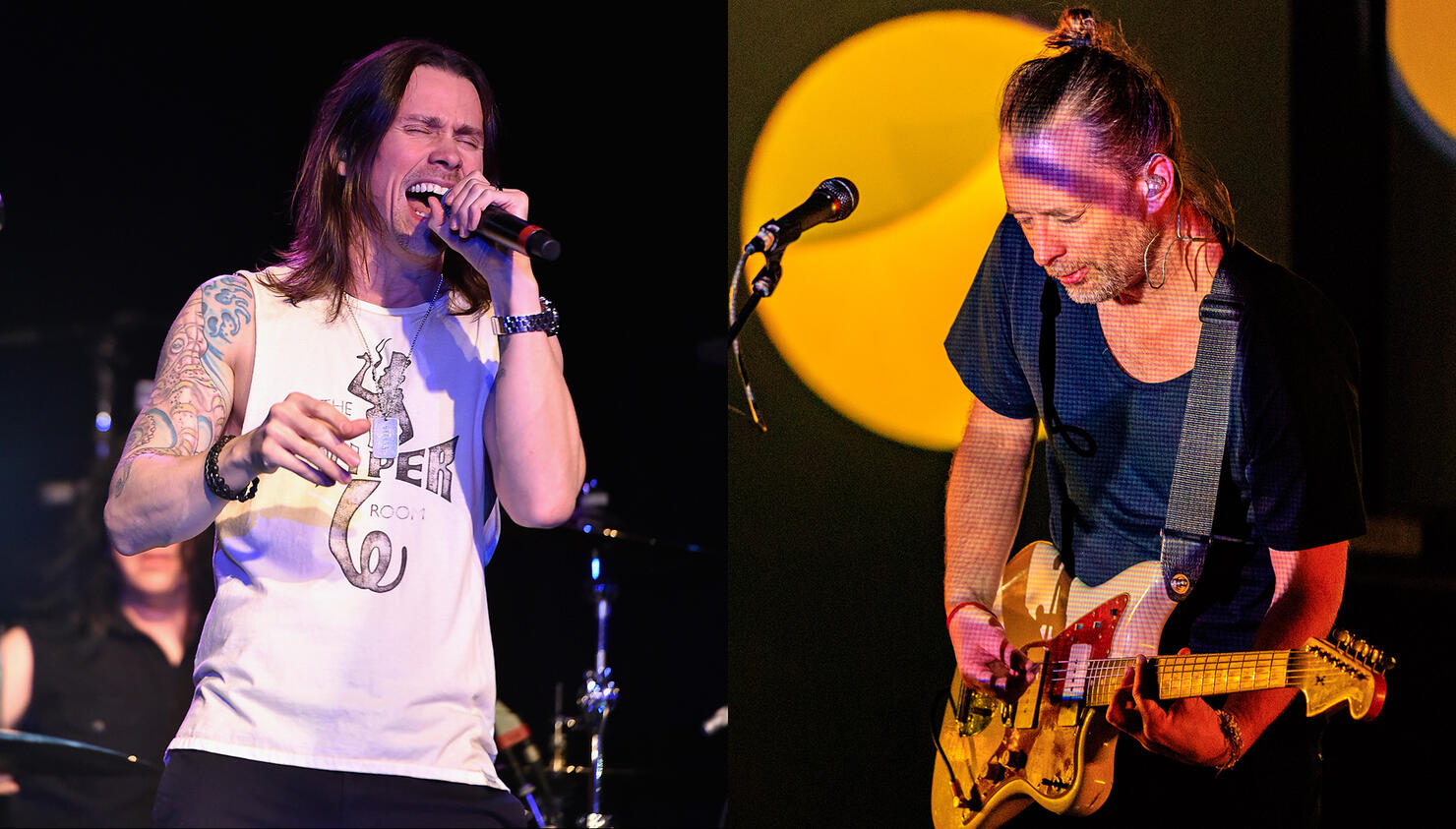 During a recent look back at his first break in music with The Mayfield Four, Myles Kennedy recalled some strange advice he got from a producer that ultimately served him well.
Mayfield Four was Kennedy's first band to get an opportunity at a major record label and at the time Kennedy was still a young musician in search of his sound. While Mayfield Four had earned a deal from Epic Records with its soulful take on late-'90s alternative rock, the band had very little touring experience and was still in search of its sound.
During a recent conversation with Knotfest, Kennedy notes how his love of Jeff Buckley infiltrated much of the early-Mayfield Four material and caused producer Jerry Harrison to grow wary of his music listening habits.
Mayfield Four was about to begin recording its debut album around the same time Radiohead's now-seminal OK Computer album was about to drop. Everyone knew Kennedy was a big Radiohead fan.
"He's like, 'Do not listen to it!'" Kennedy recalls Harrison telling him. "And I was like, 'Why?' He goes, 'Because you'll end up absorbing it, and that'll become part of the DNA for the record. You want to be your own thing."
Though a strange request at the time, Kennedy did as he was asked. As his band toured and got more experience, it drove further from anything resembling Radiohead and towards the hard rock sound Kennedy is known for today with Alter Bridge and Slash.
He says playing countless live shows with the band and touring gave him a greater sense of what he most enjoyed doing and what he was capable of doing.
"What I learned as a writer was the idea of not being afraid to rock," Kennedy added. "If you're gonna go out there and get in front of people, what gets people moving, what brings the overall energy of the room up... And I became less afraid of the riff."
Alter Bridge just followed up its Walk the Sky album with the Walk The Sky 2.0, which contains live versions of tracks from Walk the Sky, plus a brand new single, "Last Rites."
Photo: Getty Images