Shawn Mendes Brings Smooth Frankie Valli Cover To His Jingle Ball Set
By Hayden Brooks
December 11, 2020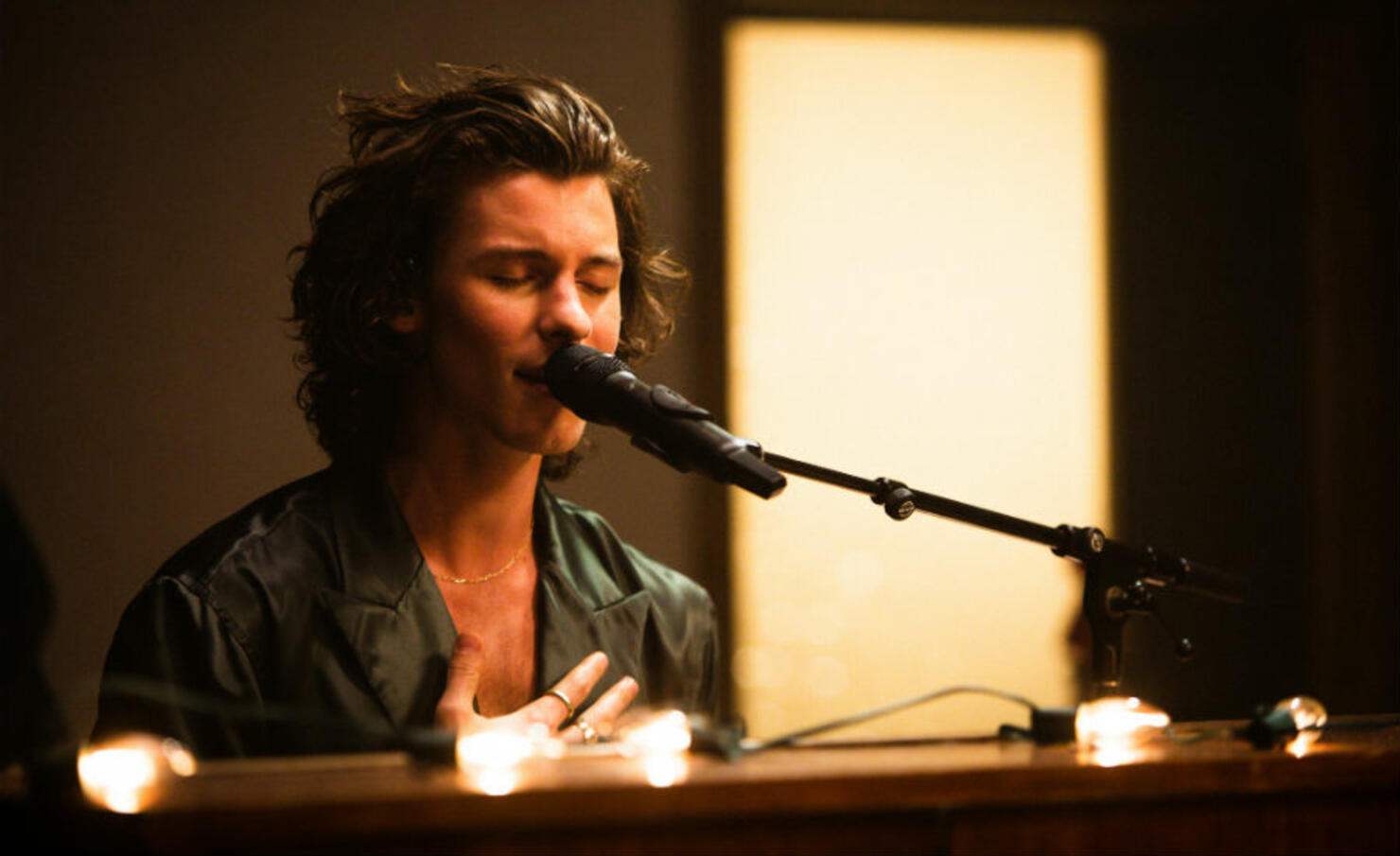 The second performer that was part of the 2020 iHeartRadio Jingle Ball presented by Capital One was none other than Shawn Mendes, who slowed down the pace of the pop spectacle, which aired on Thursday night (December 10).
With a twinkling Christmas backdrop, which featured his band scattered across the room, Mendes, 22, sat at his piano to kick things off with cuts from his new album, Wonder, including the collection's lead single of the same name and an album cut called "Dream." However, the Canadian heartthrob brought something else to his set with a cover of Frankie Valli's 1967 hit "Can't Take My Eyes Off You."
"You're just too good to be true/ Can't take my eyes off of you/ You're just like heaven to touch/ I wanna hold you so much," he crooned while playing the piano, before the song reached new heights halfway through the track. "Can't Take My Eyes Off You," which Mendes first performed ahead of its release at BBC Radio 1's Live Lounge heavily inspired the sonic direction of his new LP. "It's a very special cover," he said of the track during the set. "It's the cover that inspired most of my album and my sister [Aaliyah] really put me onto this song if I'm honest."
Elsewhere during his appearance on our Jingle Ball, Mendes spoke about how he plans on celebrating the holiday season, alongside his girlfriend Camila Cabello. "Neither of will be doing the cooking this year," he told the audience in between songs, adding that turkey, roast potatoes, Yorkshire puddings are usual mainstays for his holiday meal. "I won't be cooking. Camila won't be cooking. I would never leave the cooking up to me or her this year."
In case you missed anything, or you just want to relive this year's iHeartRadio Jingle Ball presented by Capital One, The CW will broadcast the event as an exclusive TV special on Monday, December 14th at 8pm ET/PT.