Wiz Khalifa Fans React To Rapper's 'Inappropriate' Kiss With Son
By Regina Star
December 10, 2020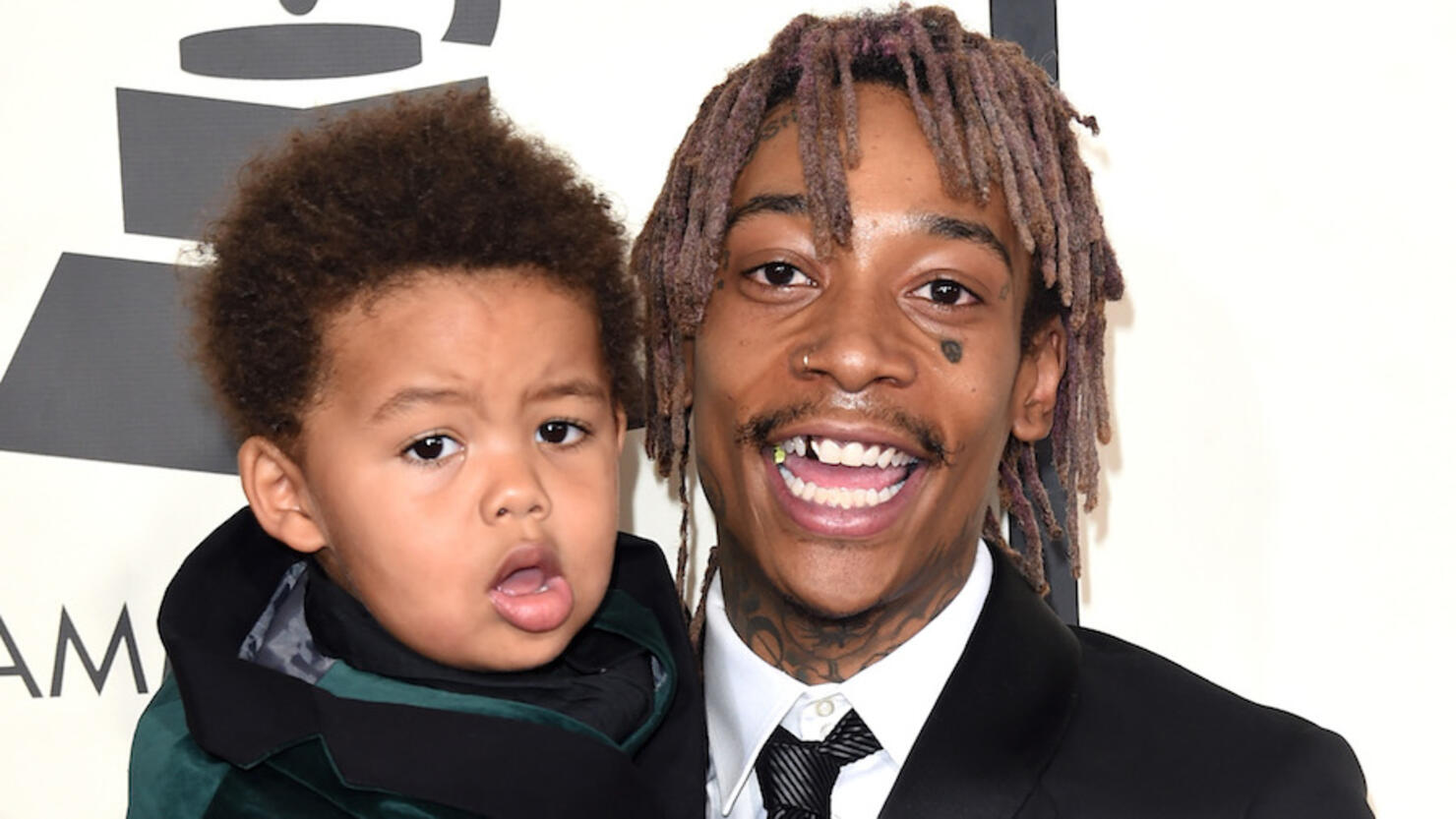 Wiz Khalifa fans aren't sure how to feel about his latest parenting video.
The "Roll Up" rapper — who co-parents his son, Sebastian Taylor Thomaz, with model Amber Rose — has drawn mixed reactions from his followers after a clip circulating on social media showed him kissing his son on his lips.
In the polarizing clip, published by WorldStarHipHop, the 33-year-old father can be seen kissing Sebastian a couple of times on his forehead before pecking the 7-year-old's mouth.
What was meant to be a harmless act of love between a father and his son has turned into an interesting debate on whether Wiz's actions crossed the lines of proper parenting — so much that some fans are implying the kiss was inappropriate.
"Why Is @wizkhalifa kissing his son in the mouth like that ?" one user tweeted. Another chimed in, "Wiz Khalifa really needs to stop kissing his son on the mouth like that Nauseated face he's seriously way to [sic] old for him to be doing that."
While some were opposed to the kiss, others felt it was completely natural and innocuous.
"Now y'all trying to tell me wiz khalifa can't kiss his own son? .. bye. I hate y'all so much now," one fan wrote in the musician's defense.
Someone else argued, "They took a video of wiz khalifa kissing his son & paused/screen shot it at the kiss to give it a long dramatic inappropriate affect [sic]. And of course the conversation lead to his "10yo" is too old for him to still kiss."
What say you, fathers and parents: Was Wiz's kissing Sebastian on the lips inappropriate? (Watch below.)
They took a video of wiz khalifa kissing his son & paused/screen shot it at the kiss to give it a long dramatic inappropriate affect. And of course the conversation lead to his "10yo" is too old for him to still kiss

— Teniece (@L_Teniece) December 9, 2020