Bomb Threat Reported; Separate Standoff With Shooting Suspect In NOLA
By Jason Hall
December 11, 2020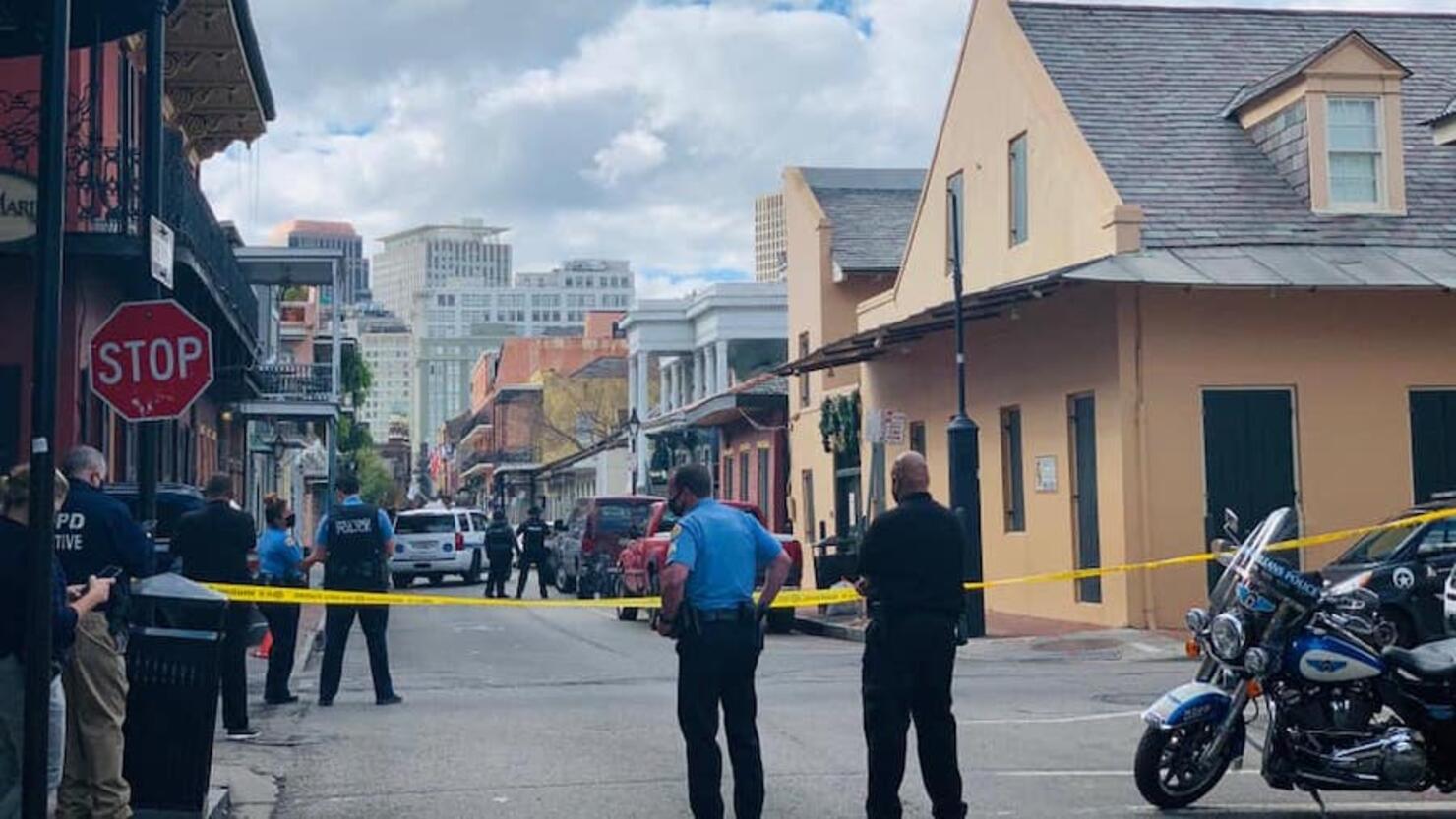 New Orleans Police investigated two serious incidents Friday (December 11) morning.
The department responded to a bomb threat was reported in the French Quarter and a nearby shooting that resulted in a standoff, NOLA.com reports.
The New Orleans Police Department confirmed a threat was made at the edge of Jackson Square at 9:30 a.m. Officers from the department are currently at St. Ann and Decatur streets and located a suspicious package that appeared "to be fake and not an explosive."
Streets in the area were closed and evacuated and police are asking the public to avoid the area.
New Orleans Police also responded to a report of an individual barricaded inside a building in the area of the reported bomb threat for an unrelated incident on Dauphine Street.
New Orleans Police confirmed the incident started a man -- who was possibly a contractor -- came to the Dauphine Street home and didn't expect to find anyone inside. An unidentified man fired a shot at the man, but missed him, and the man went to the nearby NOPD 8th District precinct for help.
Police said the man who fired the shot barricaded himself and remains inside.
Several streets through the French Quarter were closed as officers worked on both of the incidents. New Orleans Police were assisted by U.S. Marshals for the barricade situation, but it was not a SWAT roll, an NOPD spokesperson confirmed to NOLA.
Photo: Getty Images