Jack Harlow's Debut LP 'Thats What They All Say' Is His Unfiltered Truth
By Lauren Crawford
December 11, 2020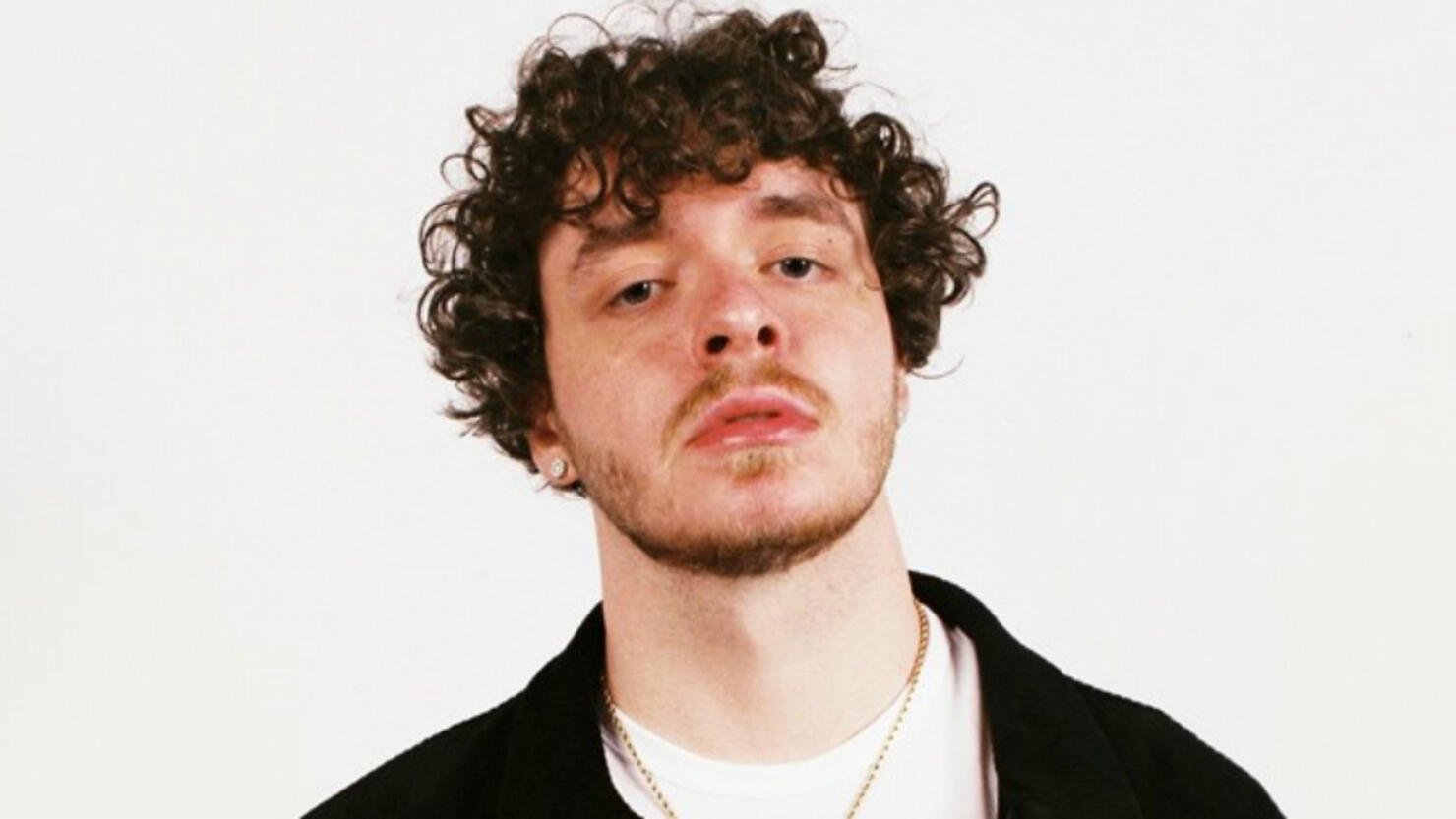 Jack Harlow is well aware that it's his time. 
While he's by no means new to the game, he's at a pivotal moment of his career: all eyes are on him and he's putting on a show. 
After owning the charts with his three-times platinum single "WHATS POPPIN" and earning his first Grammy nomination, the Louisville native capped off his breakout year with the release of his debut album, Thats What They All Say.
The effort is a response to both his supporters and critics. It's a 15-track chronicle of Jack's truth, his life, and it's his most complete project to date as it showcases both his authenticity and hit-making abilities. Thats What They All Say also boasts features from Big Sean, Lil Wayne, Chris Brown, Lil Baby, Adam Levine, and several others.
In an interview with iHeartRadio, the 22-year-old discussed the LP, fame, his goals, and his rise from obscurity to stardom in a year where music was, for many, all we had.
Keep scrolling to read our full Q&A with the rising star.
1. 2020 has been your breakout year. Have you wrapped your mind around all of the success you've had in 2020? And did your success add a layer of pressure when creating Thats What They All Say?
Despite all the success I've had this year, my mind is still on the future. I've been thinking about what's to come and I'm still hungry. I've taken some moments to reflect and think about what I've accomplished and how I've gotten so much of what I dreamed of, but I'm hungry. I'm still hungry.
In terms of my success adding pressure, yeah, I would say it did. To be put on the world stage and to be seen as somebody that's in the game now. I knew that eyes were on me, and I think the pressure manifested some good records.
2. Let's talk about the album title. What's the story behind it? 
For me, Thats What They All Say is just kind of a response to the critics and the praise.
You know, I've heard it all before. It's taken long enough for me to get to this point that I've developed some thick skin. And so it's really given me a chance to just let everything kinda fly off my shoulder and it doesn't bother me as much. I know who I am. So Thats What They All Say is a response. I've heard it all before. There's nothing you can tell me.
3. How does Thats What They All Say compare to your previous projects?  
Thats What They All Say is such a complete record. It has every type of song on there, it feels full-grown, it feels matured, there's substance, there's fun, there's different tempos. It feels more like a album. My previous releases definitely had that mixtape energy. This feels like the album.
4. What did you learn about yourself while making this album? 
I spent a lot of time listening to '70s music, and being inside, I think it forced me to look inwards, so I did a lot of truth telling, and I think some of the things I discovered came out on the songs — so I would go listen. It tells you a lot about who I am. I learned how to use my voice some more. I learned how I wanna create. I got a lot of chances to record. I wasn't touring as much, so every week, I was recording. Sometimes it was in a different city with different producers. I think [moving forward], I'll really be able to nail in a groove of what I want to do and what's most productive for me, because it was a lot of trial and error on this one.
5. You've got 15 tracks on this project. How'd you lock in on that top 15? And what songs are you most excited for your fans to hear?
The 15 tracks were chosen, one, out of trying to be cohesive and make sure all our bases were covered. We wanted to have every type of record, and I wanted to address everything. My favorite song right now, it changes weekly though, is probably "21 C/Delta," and close second is "Funny Seeing You Here." That track is probably the best song I've ever written and "21 C/Delta" is just ear candy. That's my sound right there. That's me. I feel like no one else is doing that.
I'm really excited for people to hear "Hardy Best Friends," "Same Guy," and "Funny Seeing You Here." I want people to hear that truth.
6. Your cover artwork shows you signing autographs for a group of kids. Would you call yourself a role model? And have you gotten used to fame?
Yeah, I would call myself a role model. The things I say is true to me. I wanna represent being honest. I wanna represent being authentic. I wanna represent confidence. For me, I got into rap because it made me feel confident when I listened to it. I want kids to feel that way when they listen to me.
I'd say I've grown accustomed to fame to a degree. I've been getting attention for a long time, so I've been taking pictures for people for a while. Even on a local level, I was used to it. I was in high school and people would ask me for pictures, so I know what it feels like, but the cover really represents taking that next step, [becoming] a superstar!
7. How has Louisville has shaped you as an artist? And would you say that Thats What They All Say is a tribute to your city? 
Growing up in Louisville, it being a melting pot, it gave me the perspective I needed to make music that could resonate with different groups of people. I think it's what makes my music universal and it gave me a lot of soul and flavor growing up in a city like that. Thats What They All Say has a lot of tributes within it to my city. "Luv Is Dro" is gonna be a huge moment for the city.
"Route 66," featuring EST Gee is gonna be big for the city. And, of course, I always come through with the references and show love to where I'm from, because it needs that love. I'm trying to lift it up.
8. Speaking of Louisville, why was it important for you to not only vocally support the Black Lives Matter movement, but to actually march and show up for Black lives beyond a social media post? 
Yeah, it was important for me to show up. That was a big moment for my city, and there was a lot of injustice going on and there still is, so it's a ongoing process. It wasn't just a holiday that we knocked it out real quick like a little festival. But it was important for me to pause the show, stop what I was doing, stop working on the album, and get to my city and show support, and I still feel that way.
9. Now let's talk about that Grammy nomination. You're officially a Grammy-nominated artist. How does it feel and what does the nomination mean to you? 
It's amazing to be Grammy-nominated [for Best Rap Performance for"What's Poppin"] It's something that I think every artist wants, no matter their opinions about the Grammys. It's validating, It's huge. It resonates with people young and old, so I can hang my hat on that for the rest of my life. It's a beautiful thing.
10. At 22 you've already achieved so much. What's your next goal? 
I want a number-one album and I wanna build a studio in my hometown, and I wanna make all my friends rich.
Photo: Urban Wyatt