Country Stars Reacts To Charley Pride's Death
By Blake Taylor
December 13, 2020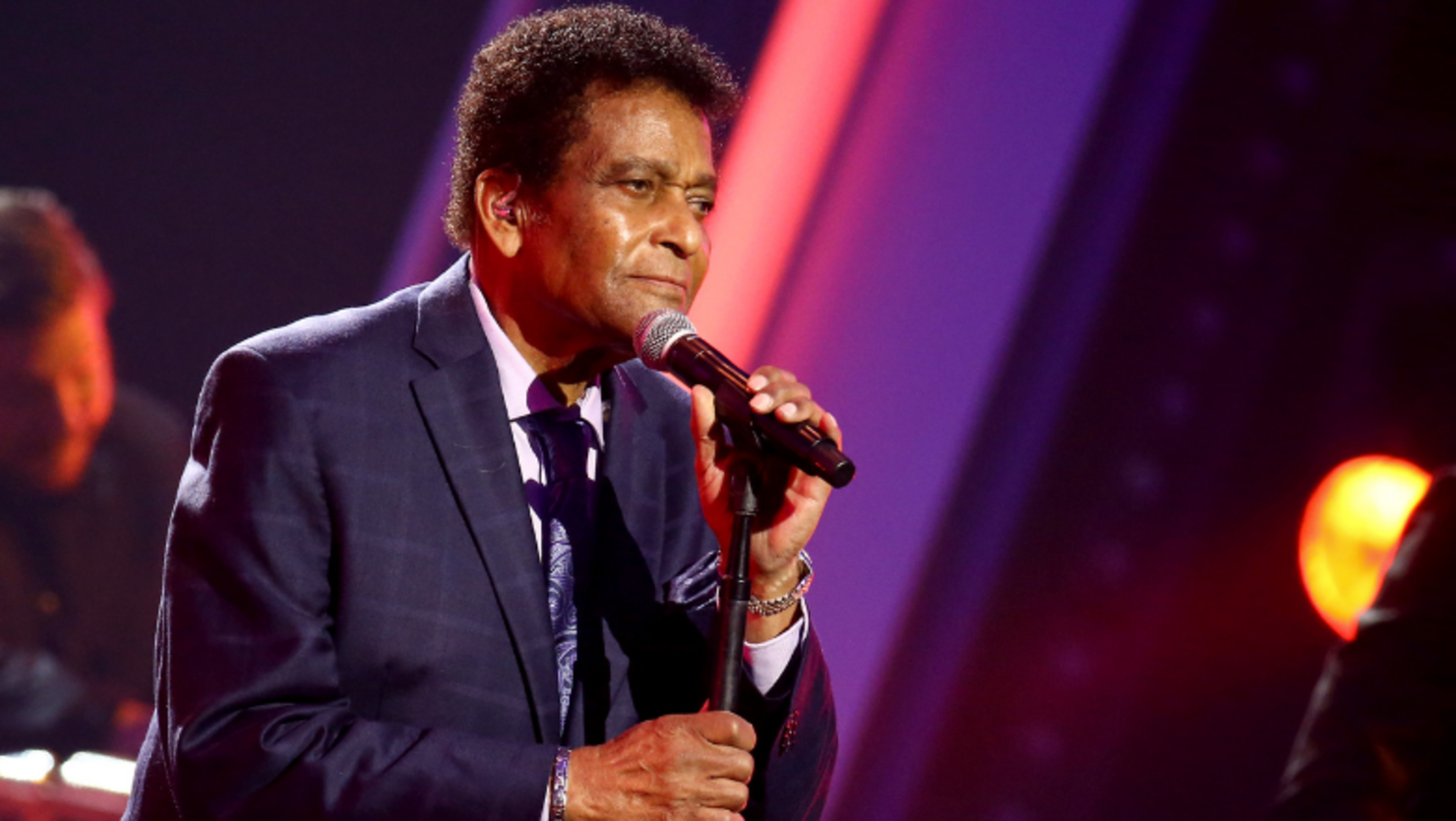 Country music stars are mourning the loss of country icon Charley Pride, who died on Saturday (December 12) due to complications from COVID-19.
Quickly after the heartbreaking news was announced, many artists including Dolly Parton, Reba McEntire, Brad Paisley, and more turned to social media to remember Pride's impact on country music.
"I'm so heartbroken that one of my dearest and oldest friends, Charley Pride, has passed away. It's even worse to know that he passed away from COVID-19. What a horrible, horrible virus. Charley, we will always love you," Parton wrote on Twitter, adding, "Rest In Peace. My love and thoughts go out to his family and all of his fans."
On Twitter, McEntire remembered Pride for his "great music, wonderful personality and his big heart," also noting that he will "always be a legend in Country music."
Meanwhile, Paisley turned to Instagram to recall a special moment he shared with Pride as a teenager. "The most generous, kind, trailblazing man has left us," Paisley wrote alongside a photo of him playing guitar next to Pride. "I met Charley Pride when I was 15. He gave his home phone number to my dad, and said 'I'd love to help your son.' And help he did. I am so blessed to have had so many memories with him. I'm devastated."
He added, "You changed country music for the better, Charley. And you changed this kid's life. We love you."
I'm so heartbroken that one of my dearest and oldest friends, Charley Pride, has passed away. It's even worse to know that he passed away from COVID-19. What a horrible, horrible virus. Charley, we will always love you. (1/2)

— Dolly Parton (@DollyParton) December 12, 2020
Charley Pride will always be a legend in Country music. He will truly be missed but will always be remembered for his great music, wonderful personality and his big heart. My thoughts are with his wife Rozene and their family. RIP, Charley. pic.twitter.com/2IYFfx4kLo

— Reba (@reba) December 12, 2020
I had the pleasure of meeting Charley Pride when I was playing the @opry. I was in awe of his presence and his talent. So saddened by the news of his passing. He was a true legend and trailblazer. His impact on our genre and generations of artists will never be forgotten. Rip

— Luke Combs 🎤 (@lukecombs) December 12, 2020
My heart is so heavy. Charley Pride was an icon a legend and any other word u wanna use for his greatness. He destroyed Barriers and did things that no one had ever done. But today I'm thinking of my friend. Heaven just got one of the finest people I know. I miss and love u CP!

— Darius Rucker (@dariusrucker) December 13, 2020
It's such a sad day saying so long to #CharleyPride. I'm just so thankful I got to sing a song with him. That's where this pic was taken. I also narrated his I'll Be Me documentary. My heart, my love, my soul... everything goes out to Rozene and the entire Pride family.
❤️🌹 pic.twitter.com/gv6RmTV7y4

— Tanya Tucker (@tanyatucker) December 12, 2020
I had the honor of meeting Charley Pride several times over the years... absolutely gutted to hear of his passing #RIP

— ChrisYoungMusic (@ChrisYoungMusic) December 12, 2020
Just learning of the passing of another one of our legends in Country Music. I can't imagine what this man went through as a Black Country Music artist trying to break into this business, but what a career he had. RIP Mr. Charley Pride. pic.twitter.com/noOQJzgaMm

— Jason Aldean (@Jason_Aldean) December 12, 2020
So saddened to hear about the passing of Charley Pride. Prayers for his wife Rozene and his family.

— Martina McBride (@martinamcbride) December 12, 2020
Your voice. Your humility. The fact that the first time I ever visited the Opry, you were backstage holding court and I was trying not to eavesdrop. 💔 pic.twitter.com/1CdgIYRTZz

— MAREN MORRIS (@MarenMorris) December 13, 2020