A Conversation About Addiction & Sobriety On 'Pretty Messed Up'
By Diana Brown
December 15, 2020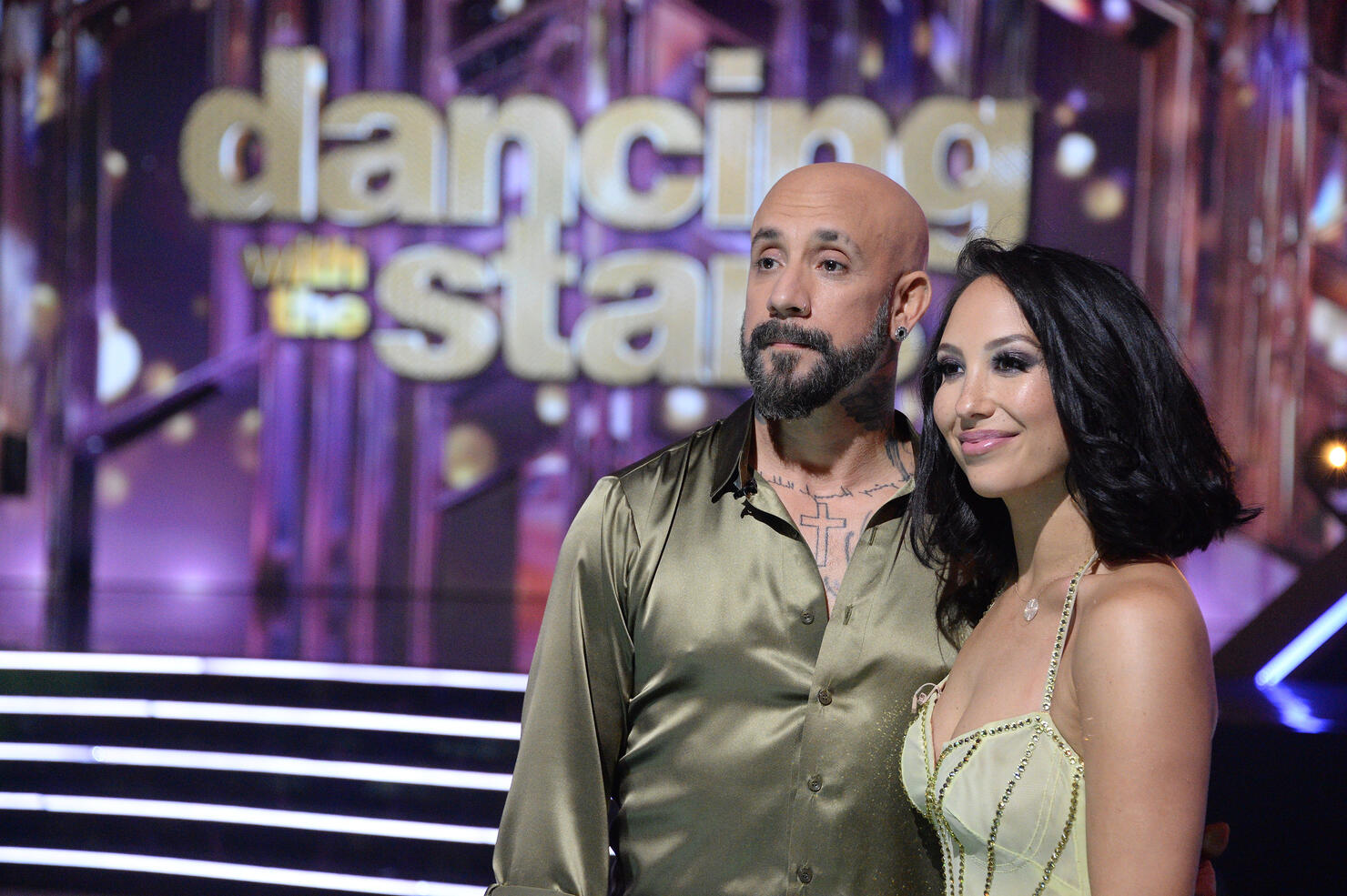 Pretty Messed Up, the podcast with AJ McLean, Cheryl Burke, and Rene Elizondo, started because of Cheryl and AJ's partnership in the Dancing With the Stars ballroom, but it's always been about so much more. Their vulnerability in sharing their uncensored feelings about their alcoholism and drug addictions lead to profound and meaningful conversations, interspersed with great celebrity stories like when Rene played Uno with Michael Jackson in London or when Cheryl attended Seth MacFarlane's incredible Christmas party. This episode is no different, but this time, they're answering some questions from the fans about their sobriety journeys, what AJ learned on DWTS, why Cheryl has resisted AA meetings, what mental health has to do with addiction, and so much more.
One fan asks that if they haven't yet tried any drugs or alcohol, should they simply steer clear, or take a "try anything once" attitude? Rene says it's "Russian roulette... Some people try coke once and it's no problem, other people try it once and think they've seen the face of God." And many people get addicted to painkillers they've been prescribed through no fault of their own. In fact, that was Rene's first addiction. "I don't care who you are, your brain and your body get used to it," he says. And the more you want to block out your reality, the easier it is for the addiction to take hold. Does that mean that addiction and mental health go hand-in-hand? Opinions are varied: Rene says you don't need to have a mental illness or disorder to become addicted to alcohol or drugs, nor does it mean you're more likely to become addicted. But some people look at addiction as its own kind of mental illness, so in that way, it kind of does. But AJ says no; he didn't feel that he had any traumas or anything he was trying to escape. He just had low self-esteem and wanted to shut out the negative voices. For a time, alcohol worked – until it didn't. That's when he knew there was a problem.
Cheryl talks about her own process: She hasn't gone through the 12-step program like AJ and Rene have, although she says she's not against it. But when her father died, she suddenly started having reactions to alcohol, breaking out in hives and becoming red and flushed. That's what made her quit, but she does recognize that the traumas and issues that were making her drink are coming at her full-force now that she's no longer numbing them with alcohol. She's continued going to therapy and practicing meditation, but has also considered joining AJ and Rene's group so she can have that support structure. They also talk about whether or not to drink non-alcoholic beverages while in recovery, why alcoholics never drink for fun, and much more; hear the whole candid conversation on this episode of Pretty Messed Up.
If you want to be sure you're listening to the podcasts everyone else is checking out, iHeartRadio has you covered. Every Monday, iHeartRadio releases a chart showing the most popular podcasts of the week. Stay up to date on what's trending by checking out the chart here. There's even a chart just for radio podcasts here, featuring all your favorite iHeartRadio personalities like Bobby Bones, Elvis Duran, Steve Harvey and dozens of others.
Photo: Getty Images