Dog Finds Forever Home After Hit By A Car, Shot With 70 Shot Gun Pellets
By Anna Gallegos
December 14, 2020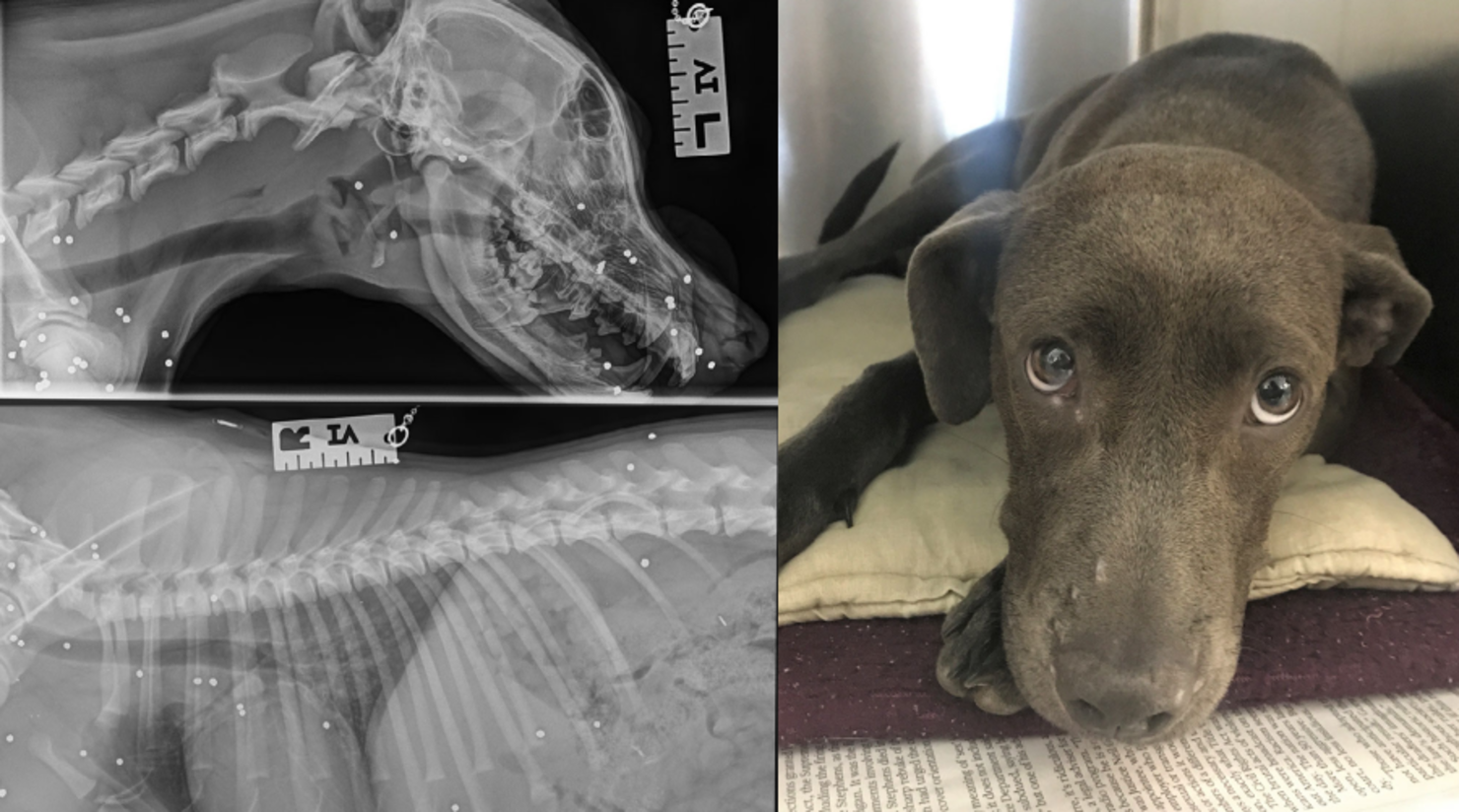 A San Antonio pup is at her forever home after surviving a terribly abusive situation.
Tammi is a 9-month-old retriever that was take to the San Antonio Humane Society on November 2 in need of medical care.
Veterinarians who treated the puppy believe Tammi was hit by a car and shot with a shot gun. X-rays show that Tammi had around 70 shot gun pellets in her body, according to a SAHS release. Tammi also had to undergo a specialized surgery to repair her fractured pelvis.
With the help of a loving foster home and a month of rest, Tammi pulled through.
"She really is a very sweet dog. As soon as my daughter and I saw her we knew we had to foster her," wrote Michelle Linsley, who took Tammi in, on Facebook.
The Humane Society started taking applications to adopt Tammi on December 9, and a day later, she found a new home.
"We're just so happy she has found a loving family in time for the holidays!" SAHS told KSAT 12 in a statement.
The pup who has been through so much has been placed with a family but she's not done with her recovery. SAHS said Tammi still needs rehab to strengthen her leg muscles.
"Tammi needs a fun-loving and caring home," SAHS Associate Veterinarian Dr. Traci Gilbert said. "Considering everything she went through, she is such a sweet girl. She is young and a bit shy, but I am sure she would love an active family once she gets her strength back."
Photo: San Antonio Humane Society