Remembering The Sandy Hook Victims On 8th Anniversary Of Tragic Shooting
By Jason Hall
December 14, 2020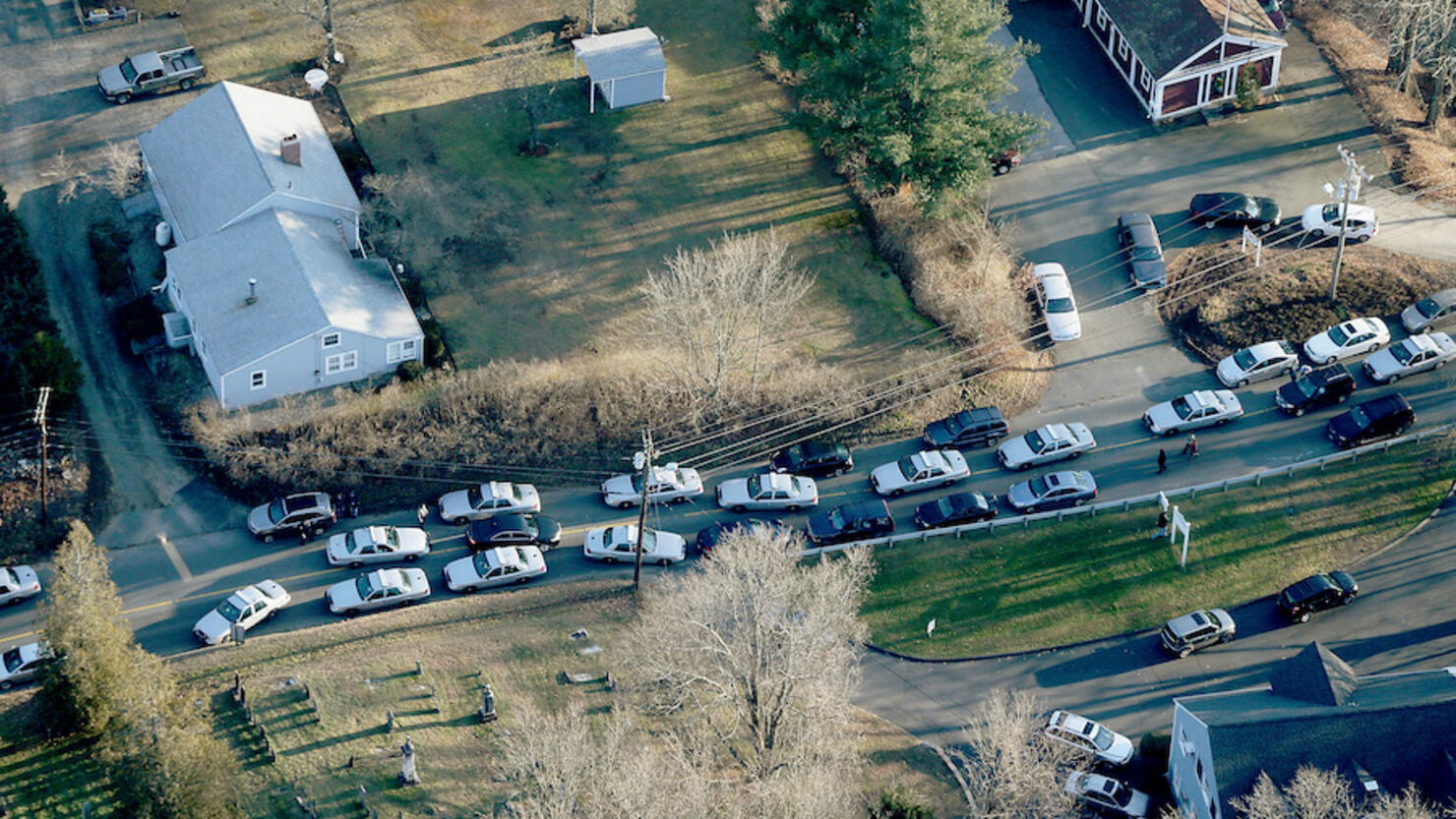 Monday marks the eighth year anniversary of the most tragic day in the history of Newton, Connecticut.
On December 14, 2012, 20 students and six educators were killed during the Sandy Hook Elementary School shooting. Newton will be holding virtual vigils and services Monday to honor the Sandy Hook victims, as well as victims of other gun violence incidents, ABC 7 Chicago reports.
Flags across the state of Connecticut will be set at half-staff to honor the victims. The victims killed in the tragedy are listed below per WCVB:
Charlotte Bacon, 6
Daniel Barden, 7
Olivia Engel, 6
Josephine Gay, 7
Dylan Hockley, 6
Madeleine Hsu, 6
Catherine Hubbard, 6
Chase Kowalski, 7
Jesse Lewis, 6
Ana Márquez-Greene, 6
James Mattioli, 6
Grace McDonnell, 7
Emilie Parker, 6
Jack Pinto, 6
Noah Pozner, 6
Caroline Previdi, 6
Jessica Rekos, 6
Avielle Richman, 6
Benjamin Wheeler, 6
Allison Wyatt, 6
Rachel D'Avino, 29, behavior therapist
Dawn Hochsprung, 47, principal
Anne Marie Murphy, 52, special education teacher
Lauren Rousseau, 30, teacher
Mary Sherlach, 56, school psychologist
Victoria Leigh Soto, 27, teacher
"The memories of the 20 young children and six educators whose lives were tragically taken on that horrible morning eight years ago will forever remain in our hearts," Governor Ned Lamont said via ABC 7 Chicago. "We can continue to honor them by performing acts of kindness, love, and humanity that brighten the lives of others and bring comfort to our community."
President-elect Joe Biden, who was vice president at the time, released a statement on Monday obtained by ABC 7 Chicago, calling the Sandy Hook shooting "the saddest day we had in the White House" and reflected on time spent with the families of the victims in the tragic event.
"To the grandparents, parents, siblings, children, spouses, and fellow broken and healing hearts of Sandy Hook, I know," he said. "No matter how long it's been, every time you talk about it, you relive it as though you just heard the news. Eight years later, I know the pain never fully heals."
Photo: Getty Images