Chester Bennington's Ex-Wife Details New Memoir 'Falling Love Notes'
By Katrina Nattress
December 16, 2020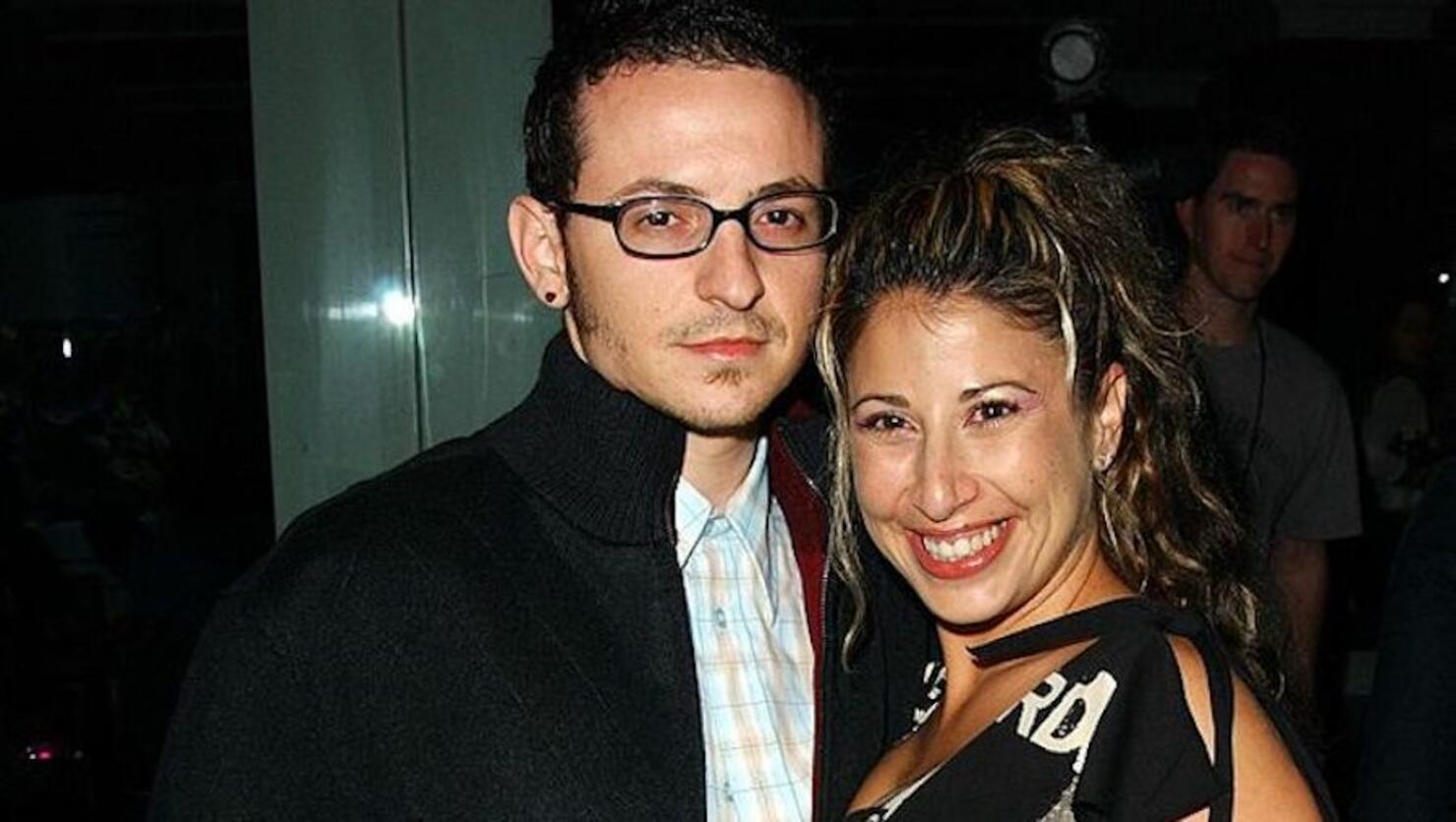 Before marrying his widow Talinda in 2006, Chester Bennington was married to a woman named Samantha Olit from 1996 to 2005. She was with him when he auditioned for Linkin Park in 1999, and gave birth to their son, Draven, in 2002. She saw him in his highest highs and lowest lows, and decided to write a book about her relationship with the late singer titled Falling Love Notes: Memories of a Rock Star Wife.
Samantha started writing the memoir nearly a decade ago with plans to publish it in late 2017, but her plans changed when Chester took his own life that same year. She released the book last month and recently shared an excerpt with Rolling Stone that details Chester's struggles during the latter part of his life.
Despite the scene Samantha paints in the excerpt, she told Rolling Stone Chester seemed to be in a good place around the time of his death (a sentiment Talinda mirrors). "He was in the healthiest place I have ever seen him physically and mentally," she says. "I mean honestly, can you do the human flagpole? I do not think a human being can turn their body completely vertical into a flagpole while also using drugs and alcohol."
Her hope is that Chester's fans remember him for his strengths rather than his weaknesses after reading the book. "I would like to remind them that he is not the 'Face of Depression,' and to our son and his other children, family, and friends, that his legacy should be how his lyrics, angelic voice, and music have reached and touched so many people's lives around the globe in a positive way," Samantha said.
Read the excerpt here.
Photo: Getty Images