Lil Baby Surprises George Floyd's Daughter With Amazing Birthday Party
By Regina Star
December 17, 2020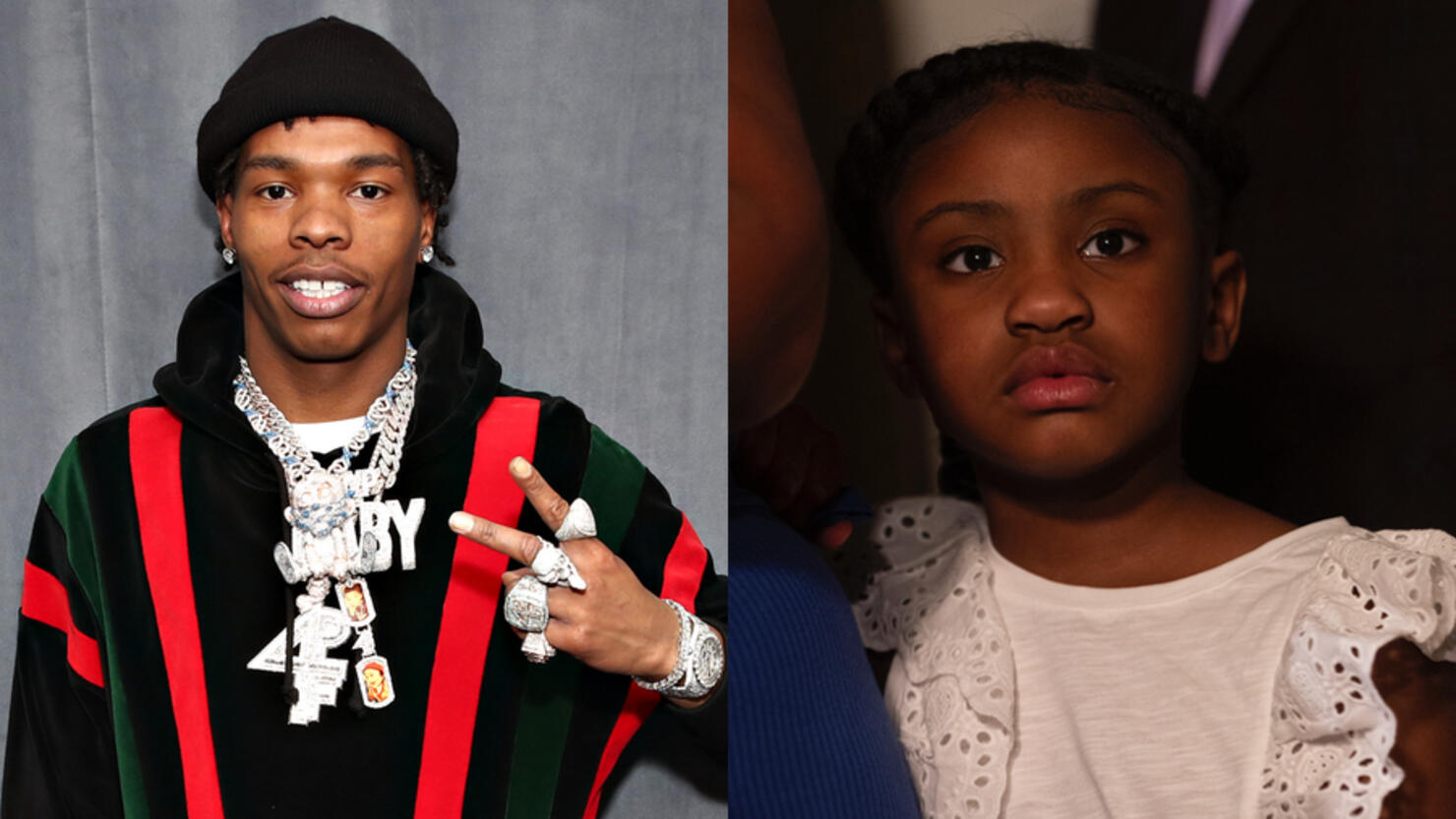 Lil Baby helped throw a surprise birthday party for George Floyd's daughter, Gianna.
On Wednesday (December 16), the 26-year-old rapper teamed up with Floyd's friend, former NBA player Stephen Jackson, to throw a b-day bash for the 7-year-old in Atlanta. "RIP George Floyd. Happy B Day Gianna from 'The Bigger Picture,'" the musician captioned one of several videos from the event, which was festooned with colorful balloons, decorations, and a buffet of food and sweets.
The party was hosted at a house in Lil Baby's hometown where salon stations, balloon displays, and a massive birthday poster were all arranged in honor of Gianna, who wore the sweetest smile on her face in a photo alongside the "Emotionally Scarred" artist.
"L.o.l Surprise Birthday Party 🥳 Thank you so much @lilbaby_1 for coming and help me celebrate my 7th Birthday 🥳🎂🎁🎊" the birthday girl captioned a photo of her posing with the rapper and her mother, Roxie Washington.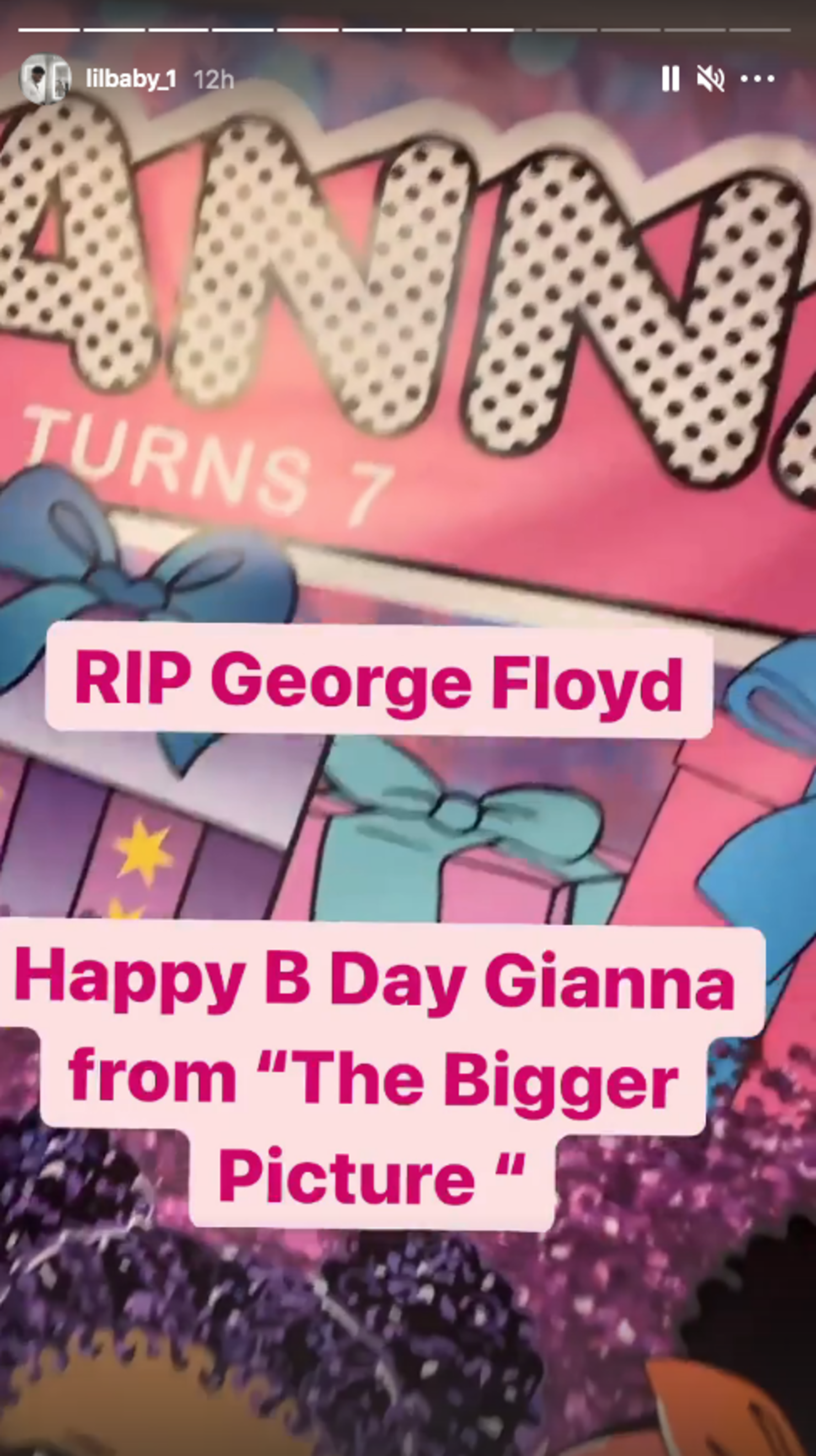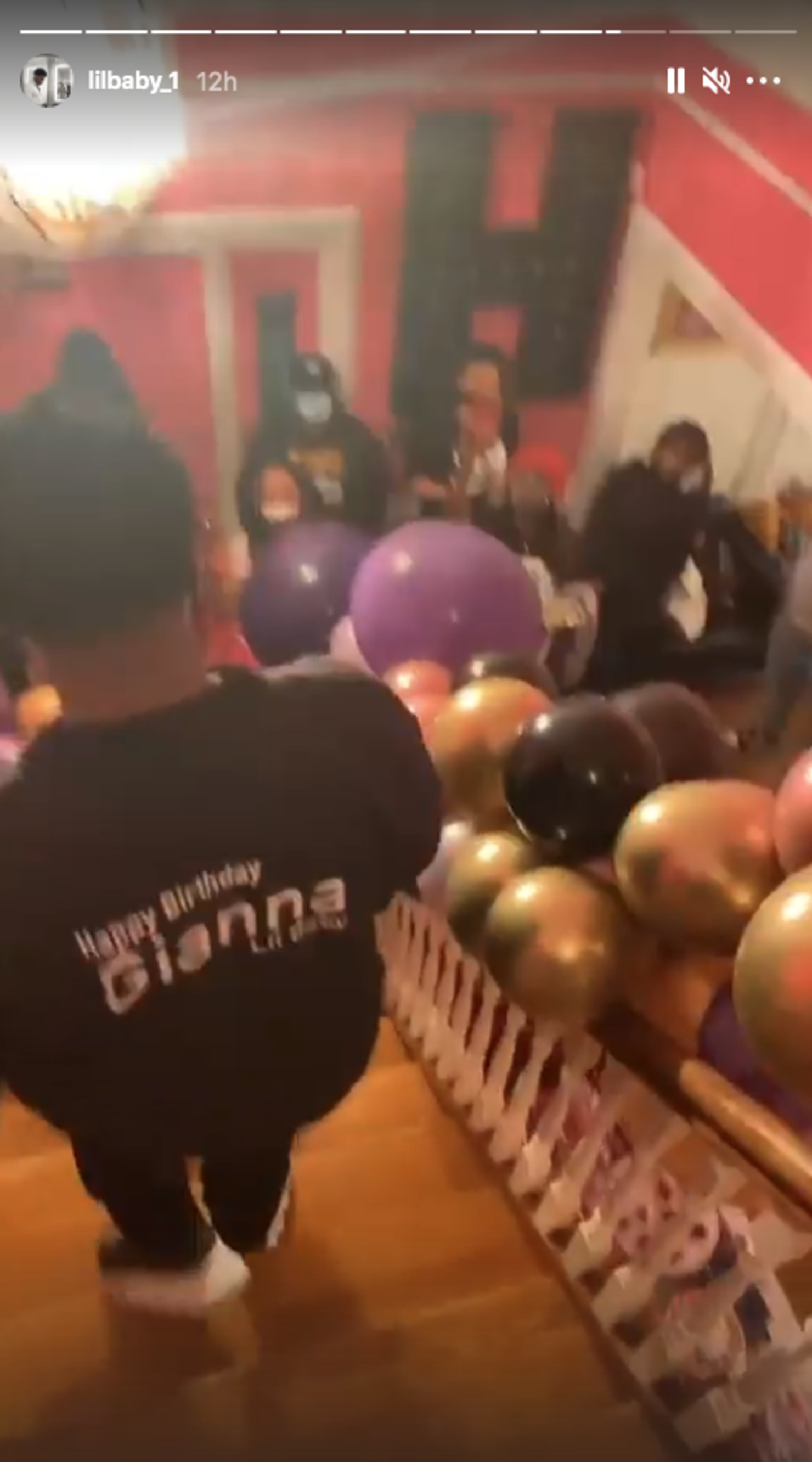 George, 46, tragically lost his life on May 25 in a fatal arrest in Minneapolis, Minnesota, after former police officer Derek Chauvin kneeled on George's neck for nearly nine minutes despite the security guard's cries that he could not breathe.
The horrifying incident was caught on camera and circulated across social media, which sparked worldwide unrest and set off a series of protests against racial injustice and police brutality.
Chauvin and three other officers were jailed and faced charges in connection with George's death, with the former currently facing second-degree unintentional murder and second-degree manslaughter charges. A trial for Chauvin, who was released on bail on October 7, is pending.
Photo: Getty Images