iHeartRadio ALTer EGO 2021: Billie Eilish & Foo Fighters To Perform
By Taylor Fields
December 18, 2020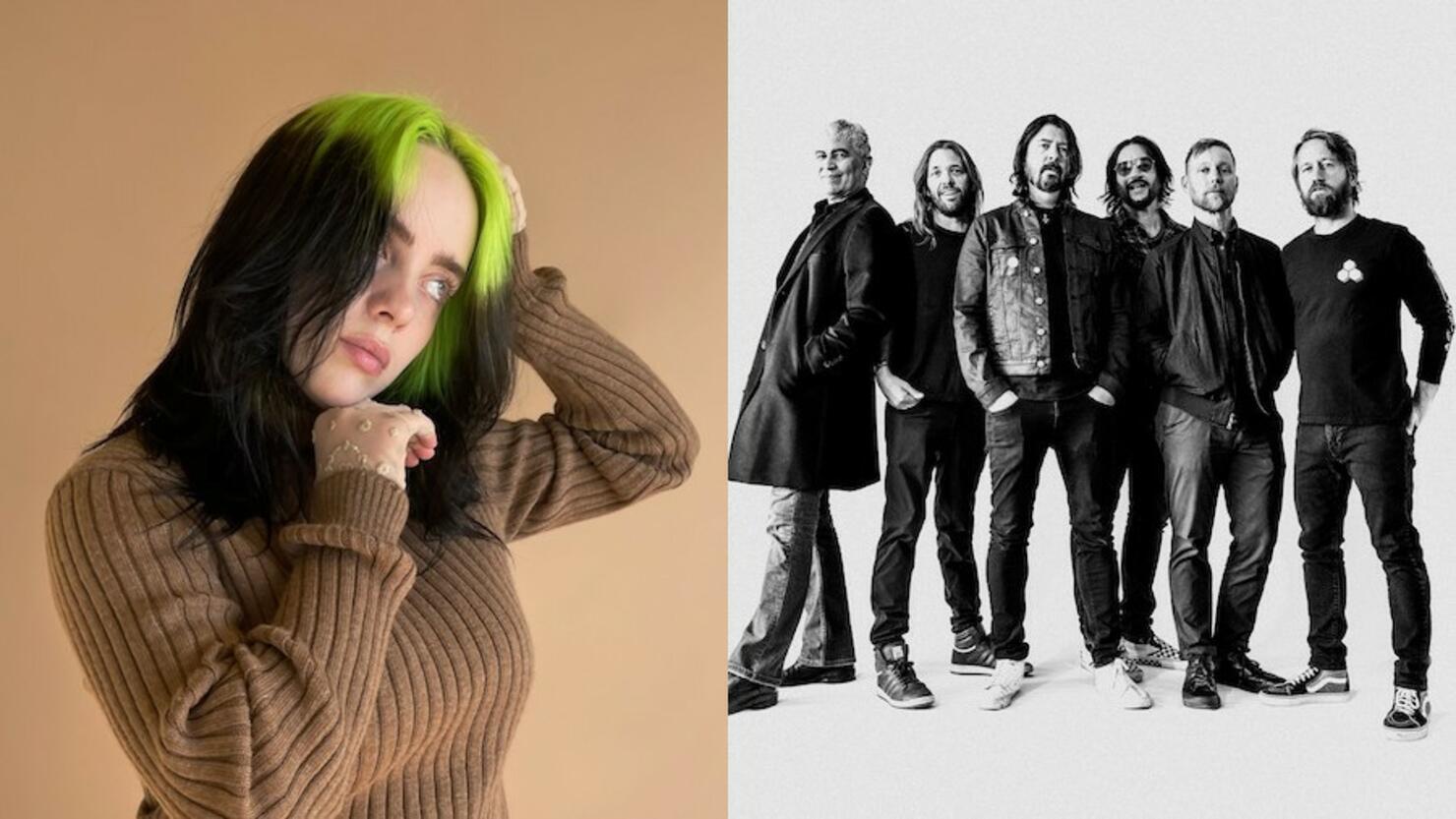 iHeartRadio ALTer EGO Presented by Capital One is returning in January 2021 (safely and virtually) featuring some of Alternative's biggest artists.
Hosted by Woody of ALT 98.7's nationally-syndicated The Woody Show, the 2021 concert will feature performances from Billie Eilish and Foo Fighters, as well as previous iconic ALTer EGO performances from Beck, The Black Keys, blink-182, Cage The Elephant, Coldplay, The Killers, Mumford & Sons, Muse, twenty one pilots and Weezer.
Woody said of the upcoming virtual show, "(Pending a COVID test) I'll be happy to roll up my sleeves (sport a mask, a face shield and anything else to obscure my face) and help kick off 2021 proper, with a unique ALTer Ego production that will serve as warm-up for the impending return to normalcy."
Fans can tune in to watch the 2021 iHeartRadio ALTer EGO on January 28, 2021 at 9pm ET/6pm PT via LiveXLive.com and/or the LiveXLive app, and listen across more than 80 Alternative and Rock iHeartRadio stations.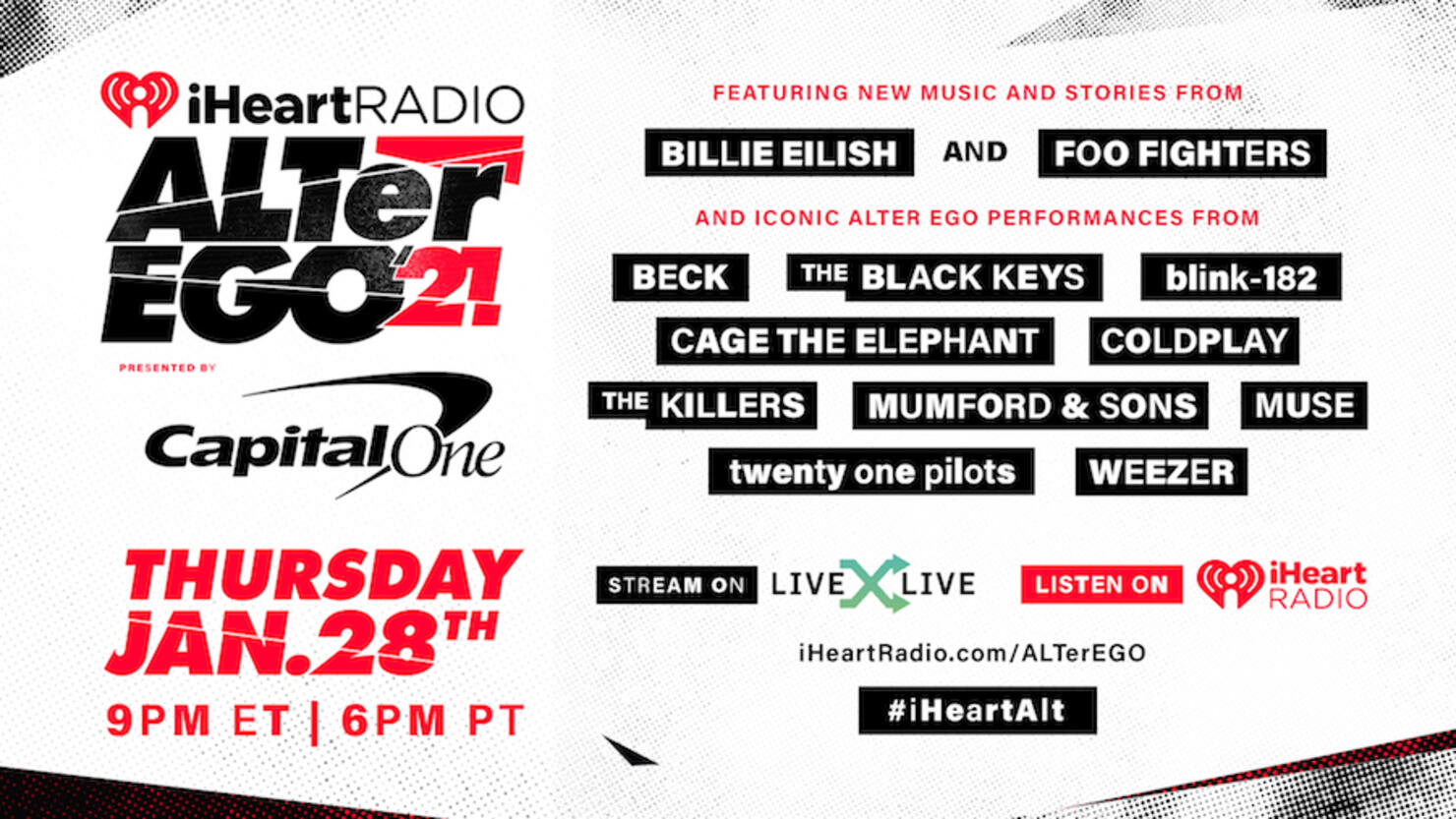 Capital One will be the national presenting partner for iHeartRadio ALTer EGO. Capital One Cardholders will have the opportunity to enter an exclusive sweepstakes for the chance to virtually play ALTer EGO Capital One Trivia with Weezer, hosted by iHeartRadio's Woody. The Trivia Night winner will announce Weezer virtually during ALTer EGO. All players will also get the opportunity to participate in an intimate virtual roundtable discussion with Weezer. Capital One cardholders can enter the sweepstakes from Monday, December 28 at 9:00am ET through Sunday, January 10 at 11:59pm ET. To learn more, visit iheartradio.com/capitalone.
For more information, visit iHeartRadio.com/alterego.