Gus' Pretzels Celebrates 100th Year As Next Generation Prepares To Step In
By Kelly Fisher
December 21, 2020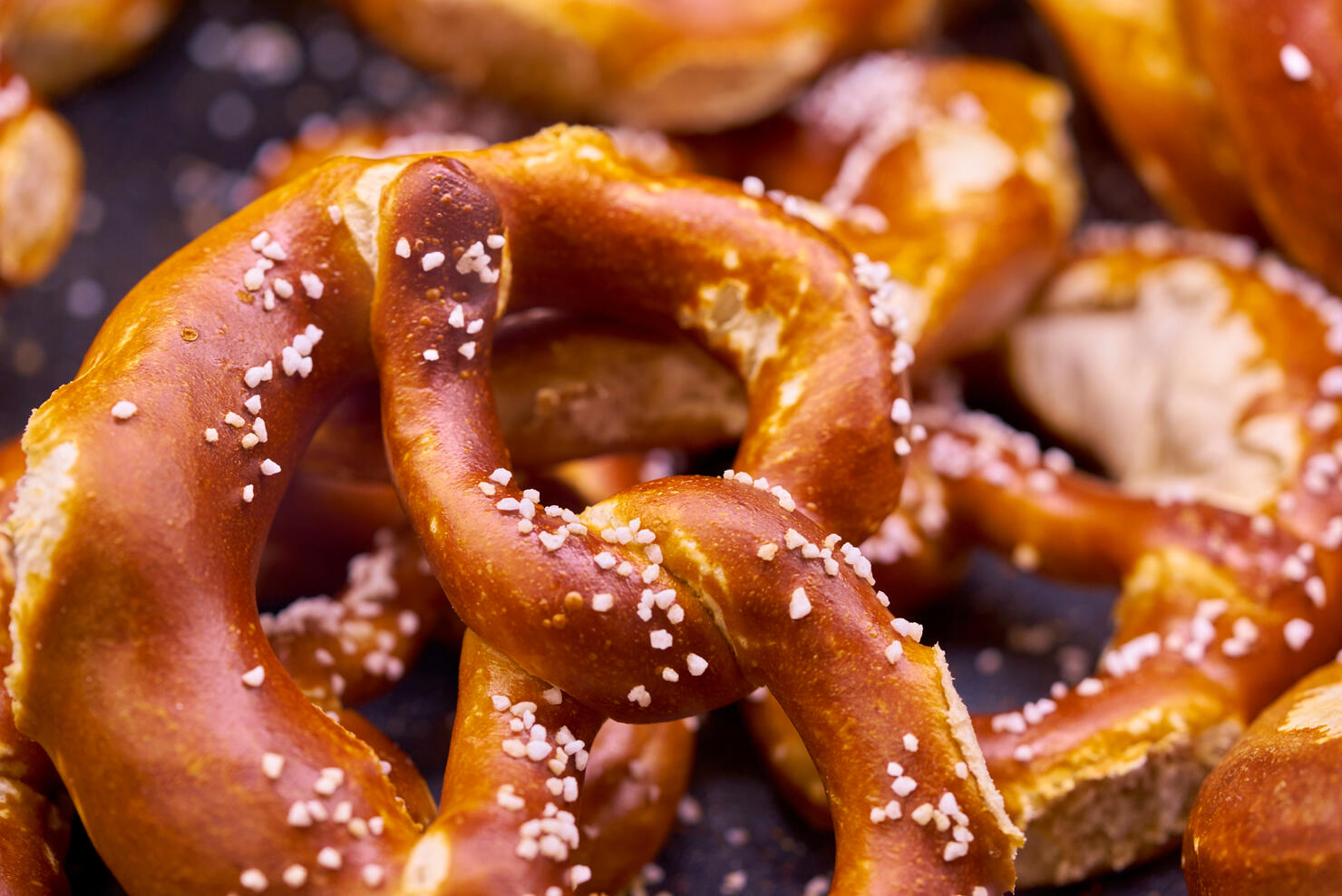 The St. Louis staple beloved for generations is celebrating its centennial this year, even though the celebration of its 100th year in business looks a bit different because of the unexpected COVID-19 pandemic.
In fact, the next generation will start to run Gus' Pretzels beginning January 2.
Gus Koebbe III, or G3, and his wife are taking the reins so Gus Koebbe Jr. (G2) and his wife Suzanne can retire, G3 explained to Fox 2 Now.
On December 16, with 16 days left in the 100th year of Gus' Pretzels, the family shared a photo of three generations: G2, G3 and G4.
The family owned and operated pretzel shop started 100 years ago and is still making fresh pretzels each day. Gus' Pretzels also still uses the same recipe and technique to make pretzels — including twisting them by hand — since the business started in the 1920s, according to the company's website.
"With St. Louis's strong German heritage, pretzel bakeries dotted the landscape in the early 1900s," Gus' Pretzels explains of the start of its business. "Frank Ramsperger, a riveter by trade, started baking pretzels to support his family after he was injured at work. Ramsperger baked pretzels in his basement and sold them in school yards. When Gus Sr. married Ramsperger's daughter, Marcella, he saw potential in the pretzel business and purchased the bakery in 1952, officially naming the business Gus' Pretzel Shop."
Although G3's great grandfather was listed on documents as a professional baker in 1918, the family observes 1920 as the official start to the business, according to Fox 2 Now.
"Each generation has tried to talk the other generation out of the business," G3 told the station. "It's just funny that's the way it's always been. I just think it's in our blood. It's a passion."
Photo: Getty Images