Keith Richards Says Otis Redding's 'Satisfaction' Is The Superior Version
By Andrew Magnotta @AndrewMagnotta
December 22, 2020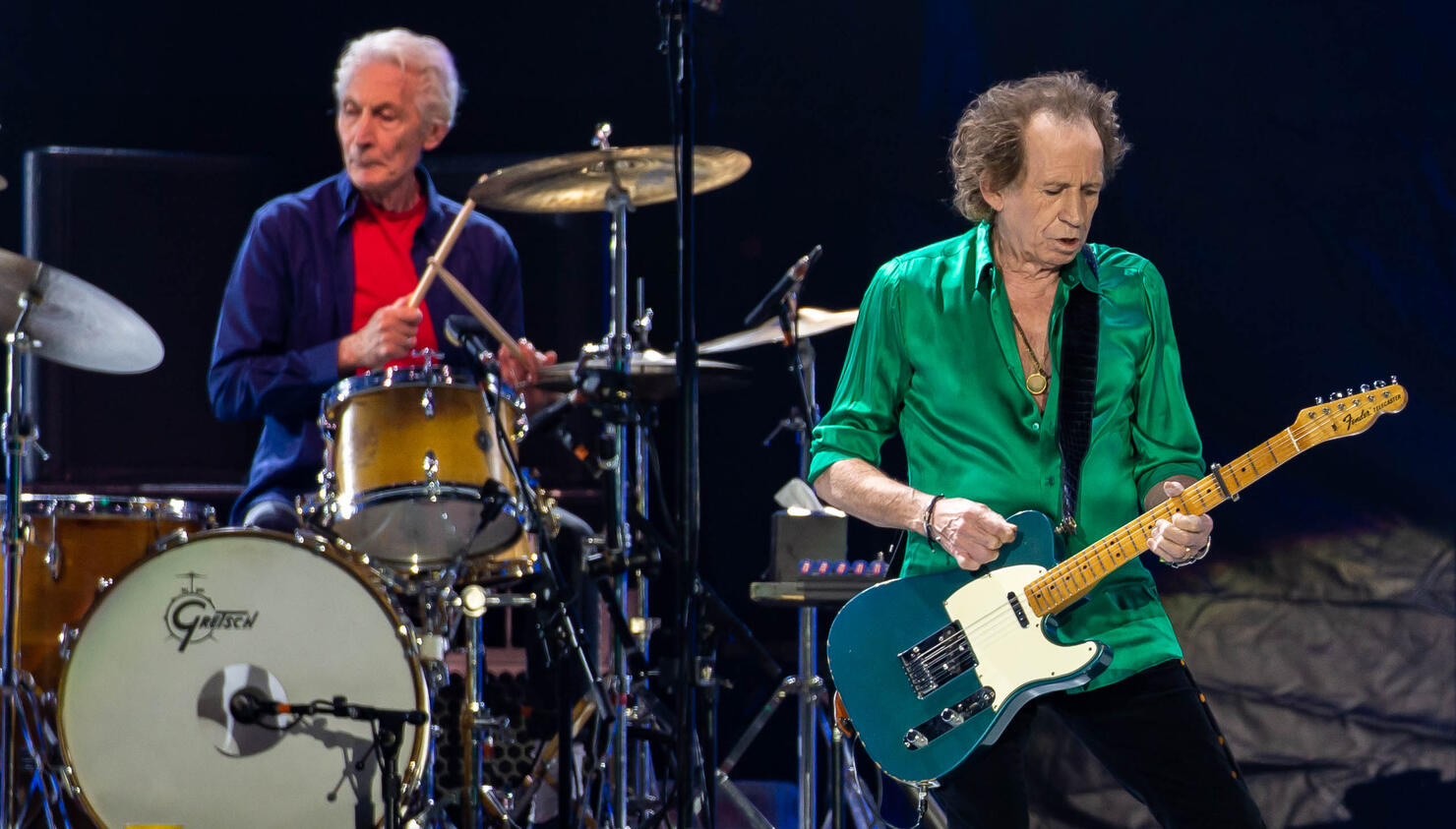 Keith Richards never really intended one of The Rolling Stones' biggest hits, "(I Can't Get No) Satisfaction," to be released in its most famous form.
Richards dreamt of "Satisfaction" as an R&B/soul tune that would feature a horn section at the forefront of the mix. In an archival interview with Guitar World, Keef recalls recording the song's iconic guitar riff as a guide for a horn arrangement.
"I actually thought of that guitar line as a horn riff," Richards explained. "The way Otis Redding ended up doing it is probably closer to my original conception for the song. It's an obvious horn riff. And when this new Fuzz-Tone pedal arrived in the studio from the local dealership or something, I said, 'Oh, this is good. It's got a bit of sustain, so I can use it to sketch out the horn line.'"
But the Stones went on tour before the track could be finished. While Richards and the band were away, someone heard the unfinished mix and correctly predicted it would be a hit in its present form.
"So we left the track and went back out on the road. And two weeks later I hear it on the radio," he continued. "I said, 'No, that was just a demo!' They said, 'No, it's a hit.' At least Otis got it right. Our version was a demo for Otis."
Released in 1965, "Satisfaction" became the Stones' first No. 1 hit in the U.S. and was yet another source of controversy for the band in the U.K. due to its suggestive lyrics. Redding recorded his own version of the song a few months later for one of his most successful albums, Otis Blue: Otis Redding Sings Soul.
Photo: Getty Images