Thomas Rhett Wants To Remember To 'Slow Down' In 2021
By Blake Taylor
December 22, 2020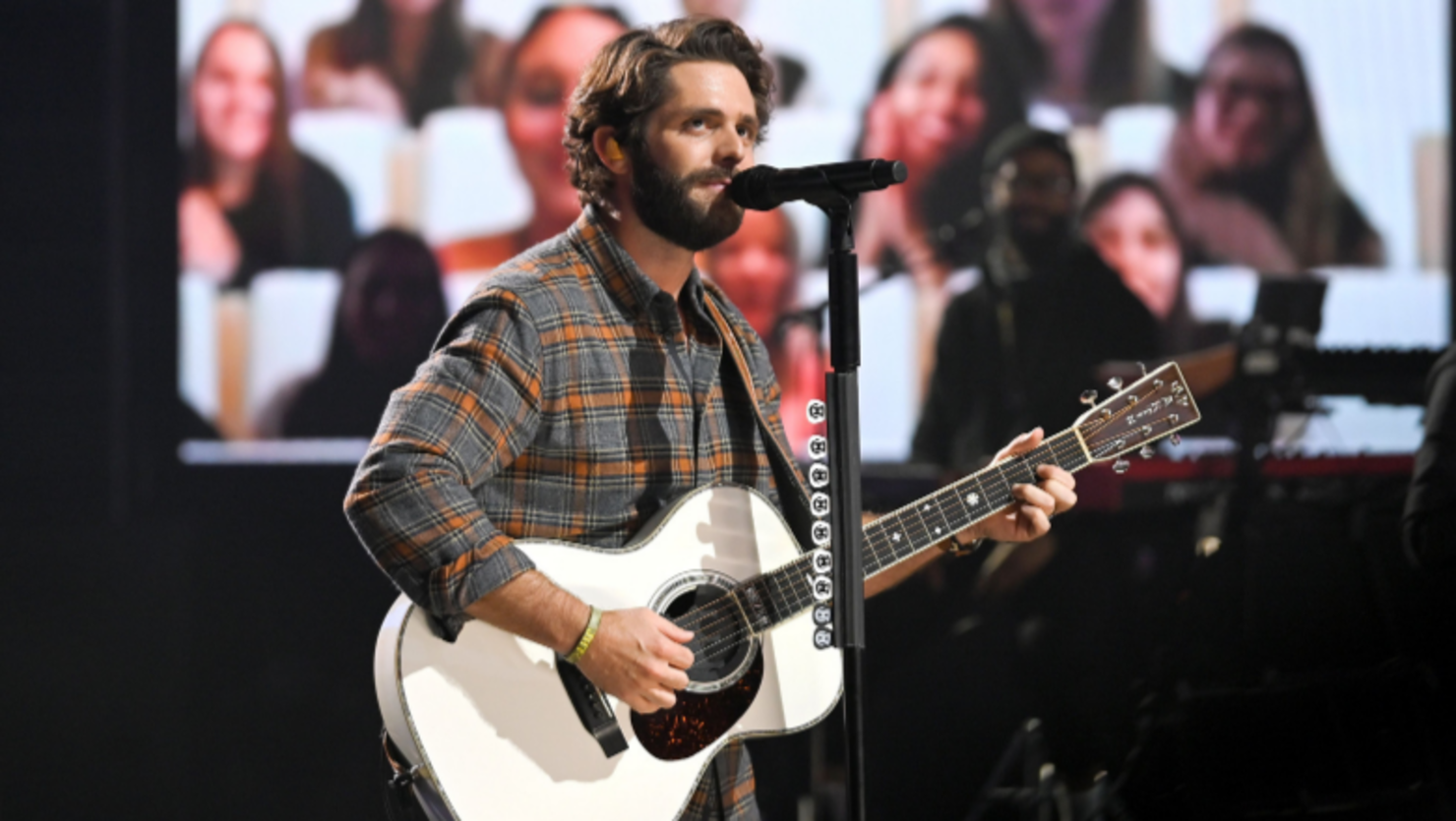 Thomas Rhett, like many others, didn't expect 2020 to turn out the way it did. After the coronavirus pandemic forced him to cancel his "Center Point Road Tour," the singer and his family tried to make the most of the situation at home.
In a recent interview with his record label, Rhett reflected on the last year, sharing that he's grateful for some of the "silver linings" that have come from it.
"You know, 2020 has definitely been hard in many ways, especially for a lot of different families who have either lost work or people that have been on the front lines working in hospitals, or teachers trying to teach three-year-olds how to learn their letters and their numbers," he said. "But for us, I think 2020 has had several silver linings, and for me, I think I was going at such a rapid pace that 2020 definitely forced me to slow down. And so I hope I can take that mindset back into 2021."
Earlier this year, Rhett opened up about his time quarantining with his wife Lauren Akins, and their three daughters, Willa Gray, 5, Ada James, 3, and Lennon Love, 9-months.
"When you have kids during this time you definitely have to figure out new ways to allow them to have fun while also kind of exercising their brain," he said before going on to share how he keeps the kids busy.
"We've just been finding new ways to get outside," Rhett said. "We'll go swing in the hammock, we'll go walk in the woods, we'll play in the pool, we'll go to Chick-fil-A's drive through. I mean honestly, walking to the mailbox has kind of been the highlight of our days, most days."
More recently, the family has been gearing up for the holidays. On December 2, Lauren turned to Instagram to document the family's visit to a local Christmas tree farm, sharing an adorable family selfie.
"Weeee gottt onnneee," she captioned the photo, adding "officially it's the most wonderful time of the year."