Inside Dalton Gomez's 'Specific' Vision For Ariana Grande's Engagement Ring
By Hayden Brooks
December 23, 2020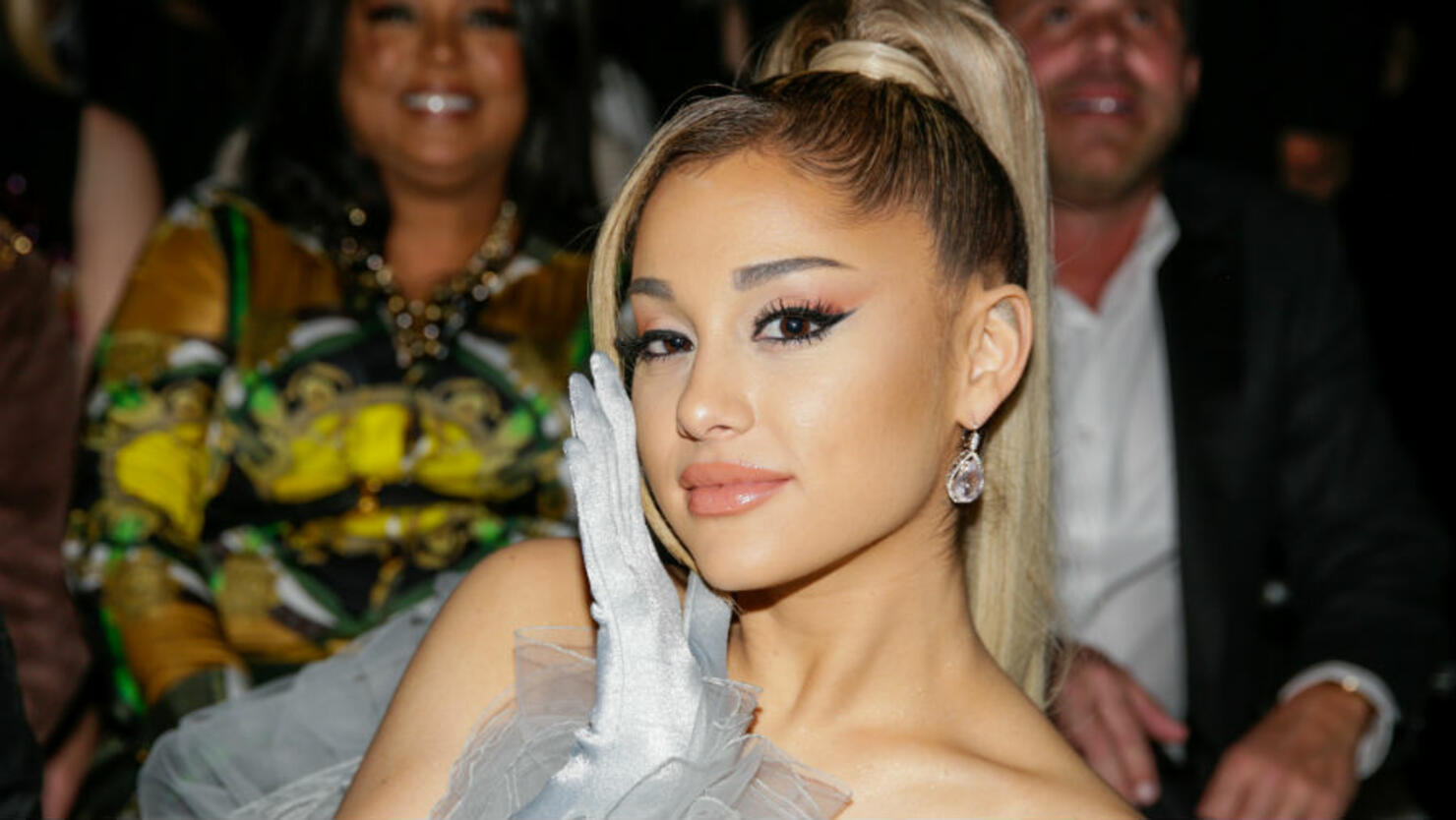 Fans have been clamoring for details about Ariana Grande's engagement to real estate agent Dalton Gomez. Now, his jeweler has come forward to spill on the big decision to purchase the sparkler.
"He was very, very specific about what he wanted," jeweler Jack Solow told E! News of the oval-shaped diamond set next to a pearl. "He had very strong feelings about how he wanted this to look, a contemporary kind of way. It was his idea to do the diamond on an angle and he said to me we had to incorporate a pearl into the finished piece because it is very sentimentally special, the element of a pearl is very, very sentimentally special to Ariana. He wanted to include that in the ring."
While Solow was unable to confirm the rumors that the pearl on the ring is from her grandfather's tie pin, a gift given to her by her Nonna, he did reveal that preparations for the ring started about five or six weeks ago. "Dalton was involved in every step of the selection process through FaceTime and Zoom since he was on the west coast and I was here in my office in New York," Solow told the celebrity gossip outlet. "He paid a lot of attention to detail, a lot of wanting to make this very special for Ari. That was his goal."
Grande surprised fans with the engagement ring on Sunday (December 20), sharing the big milestone about her romance to her boyfriend of less than a year. As for Grande's reaction to the ring, Solow said that the pair is happy with it. "They're pleased," he confessed. "I had a nice chat with Dalton yesterday. He was grateful and she's thrilled and he's thrilled and rightfully, they should be. He did a great job and it's a beautiful ring."