Gucci Mane & Keyshia Ka'oir Welcome First Child — And His Name Is So Icy
By Paris Close
December 24, 2020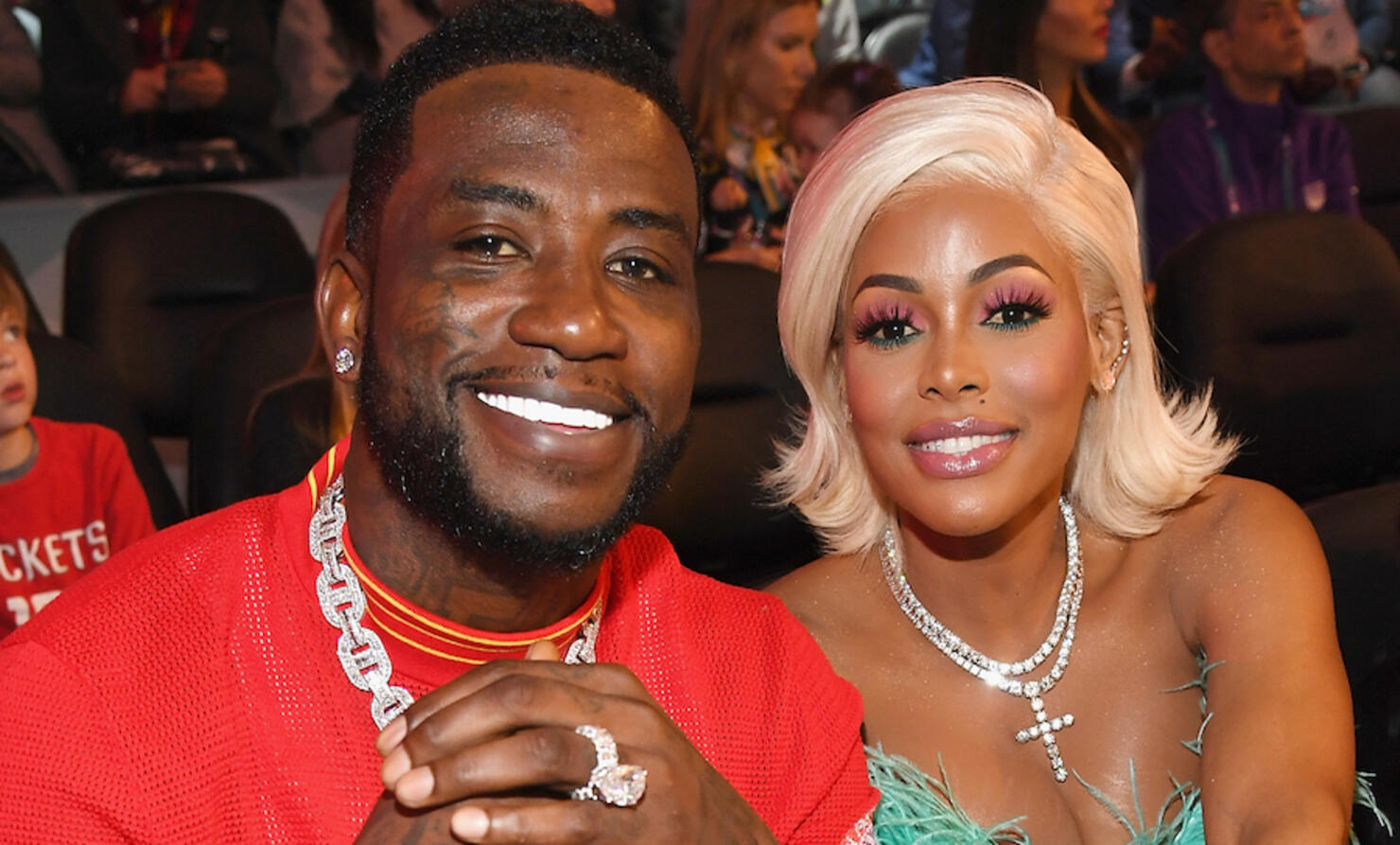 Gucci Mane and Keyshia Ka'oir have welcomed their first child together!
The rapper took to social media to announce that his wife gave birth to their baby boy on Wednesday night (December 23). "My wife just gave me a 7 lb. 1 oz. baby boy," the rapper wrote on Instagram with a majestic maternity photo showing Keyshia holding her baby bump on a flower-encrusted swing. "His name ICE DAVIS 12/23/20 thank you Mrs. Davis ❤️🏹🥶 He's here!!!!!!!"
"He's here!!!!!!!!!! ICE DAVIS🧊 12/23/20 7 lbs. #ThankYouLord," wrote the model with the same image. "OMG he is soooooo darn CUTE & PERFECT👶."
Ice's arrival comes just a week after the Grammy-nominated rapper posted a sonogram picture of his unborn son on Instagram. "Wow my son bout to look just like me," he captioned the photo at the time. Gucci did the honors of announcing the gender of the couple's baby on IG with a photo from November's all-blue gender reveal bash.
As fans know, Ice is the 40-year-old entertainer and his lady love's first child together. Gucci already has a 12-year-old son named Keitheon Davis with ex Sheena Evans and Keyshia, 35, has two daughters and a son from a previous relationship.
The couple first broke their pregnancy news back in August. "My wife pregnant my life is great @keyshiakaoir ❤️🔥🥶," the Atlanta emcee wrote on Instagram. Ka'oir also shared a photo in the same outfit, writing, "I ain't athletic but on @laflare1017 D I did gymnastics🤰👼🏽."
Congratulations, Gucci and Keyshia!
Photo: Getty Images