No Motive For Nashville Bombing Determined As Hundreds Of Tips Pour In
By Bill Galluccio
December 26, 2020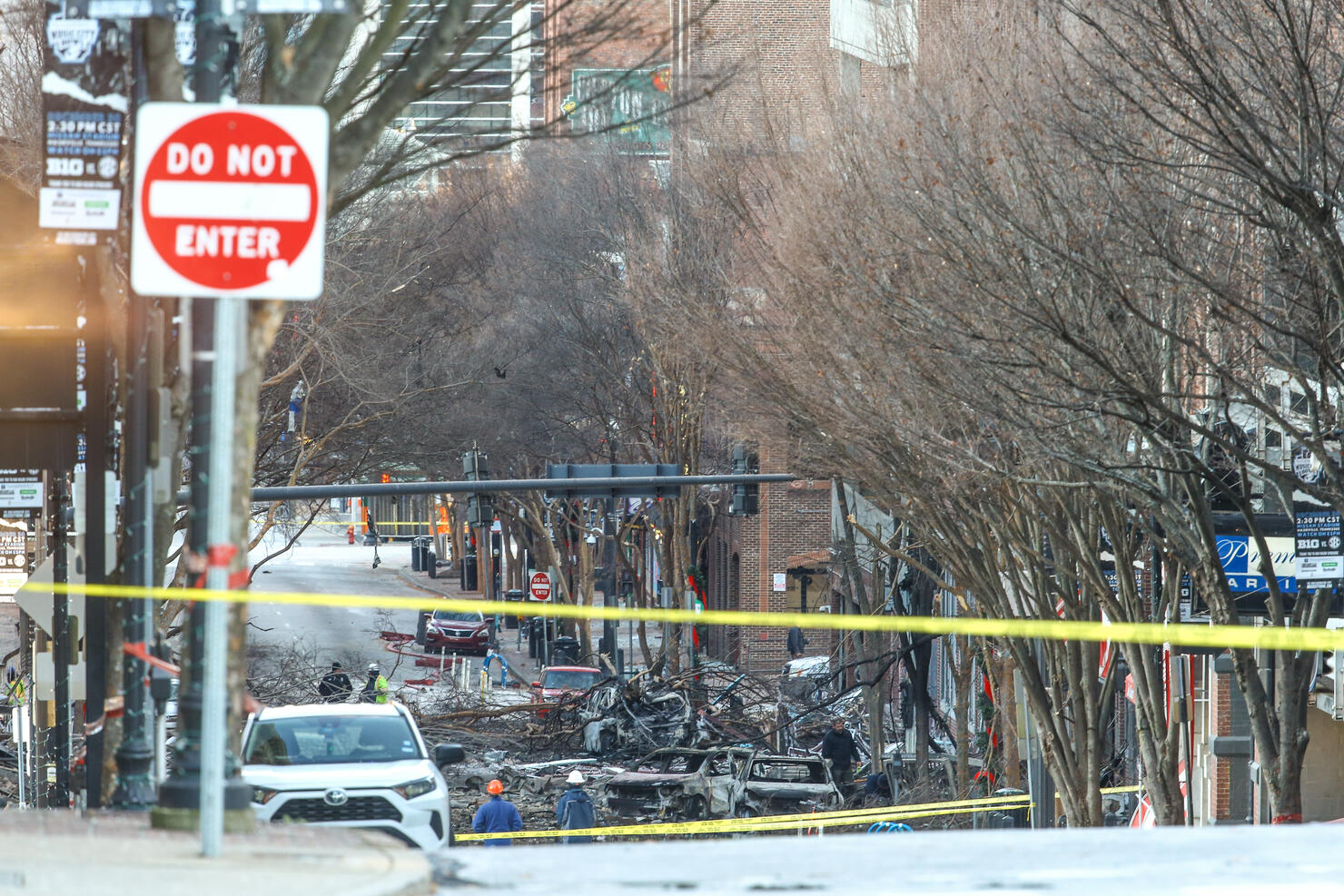 Investigators are combing through over 500 tips as they try to determine a motive for a Christmas Day bombing in Nashville, Tennessee. Officials did not provide many new details during a press conference on Saturday (December 26).
"First, our investigative team is turning over every stone to make sure we know as many details as possible to answer the question of who is responsible for this, and also to understand why did they do this," FBI Special Agent in Charge Douglas Korneski said. "Secondly, our evidence response teams are committed to documenting and collecting all of the evidence to support the facts learned by the investigative team."
Korneski was evasive when discussing possible human remains that were found at the site of the blast.
"We can't confirm any individuals or anybody we've identified," he said, adding that there is "no indication" that authorities are "looking for another subject."
Residents were woken up early Christmas morning by a loud announcement warning them to evacuate because a bomb was going to go off. About an hour later, the RV broadcasting the message detonated, causing extensive damage to the surrounding buildings. Three people were injured and taken to the hospital with non-life-threatening injuries.
The blast damaged an AT&T transmission building and knocked out cell service, and disrupted 911 emergency services in the area. It also forced the FAA to temporarily ground flights at Nashville International Airport.
Repair crews are working on getting the AT&T transmission building operational gain.
"It is a big operation with the building itself," Nashville Fire Department Chief William Swan said. "We are at least trying to get the generator back in order so that the mobile phones will be back in operation, and then we're hoping that within the next day, or, if we're fortunate, it may take one or two days to get everything back online, but they are here to work with us, and we are...hopeful that we will get that back established."
Photo: Getty Images