Person Of Interest Named In Nashville Bombing
By Bill Galluccio
December 27, 2020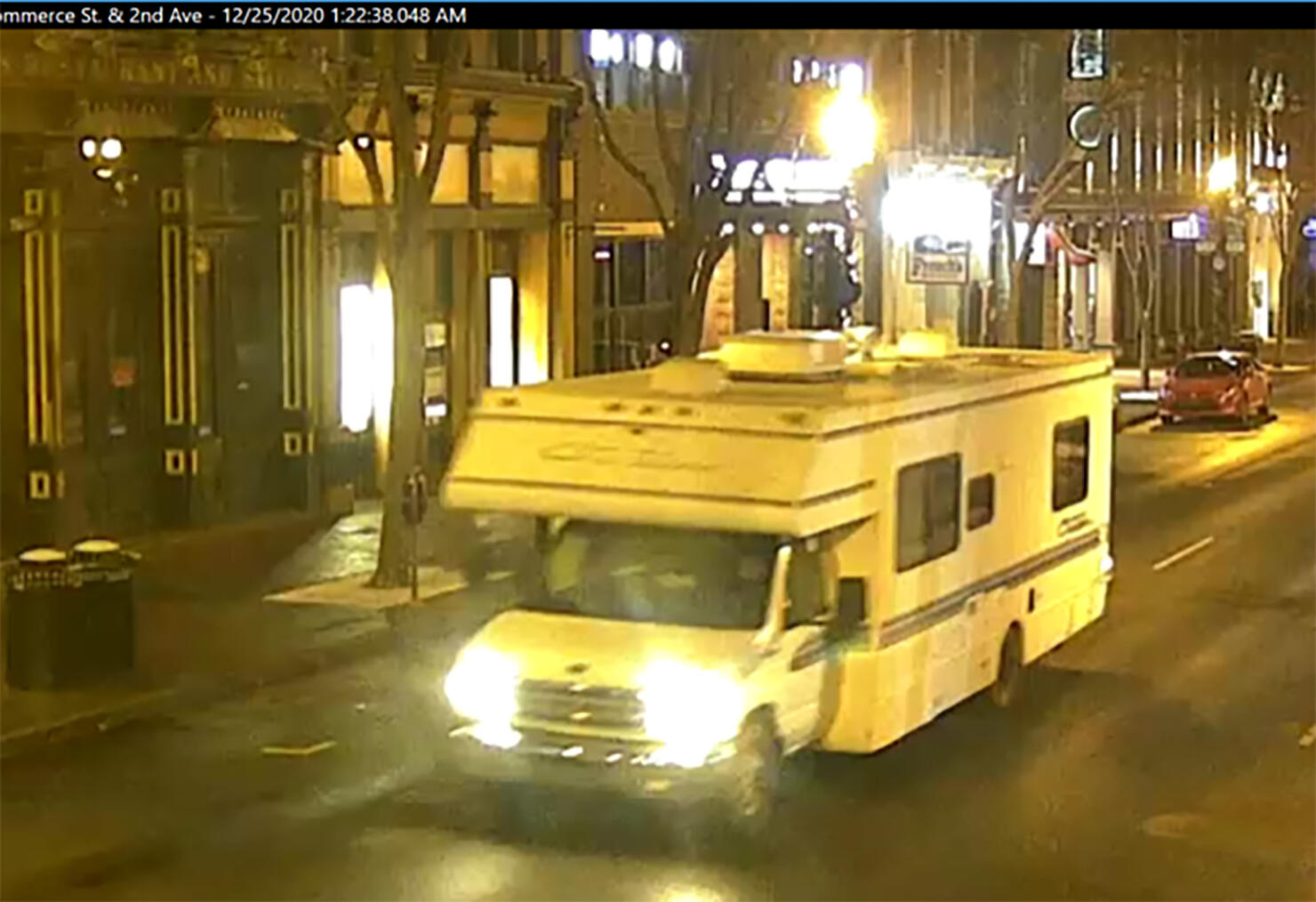 Metro Nashville Police Chief John Drake said that investigators are focusing on 63-year-old Anthony Quinn Warner as a "person of interest" in a Christmas Day bombing in downtown Nashville. Investigators have yet to determine a motive for the bombing, but it appears that Warner was acting as a "lone wolf."
Authorities believe that Warner owned the RV which detonated outside of an AT&T transmission building around 6:30 a.m., injuring three people. Human tissue was found at the blast site and has been sent to a lab for DNA analysis. It is believed that Warner died in the explosion.
The FBI and several other law enforcement agencies spent most of the day on Saturday (December 26), searching a home in Antioch, Tennessee, which is believed to have been owned by Warner. Photographs on Google Earth show an RV similar to the one used in the bombing parked on the property.
Warner owned a home on Bakertown Road in Antioch until November 25, 2020, when he signed over the deed for the home to a woman. He also owned a second home on the same street until 2019, when he deeded it to the same woman.
While no motive has been determined, FBI agents have been reportedly asking people if Warner was paranoid about the use of 5G technology. Realtor Steve Fridrich told WSMV that he contacted the FBI after hearing Warner's name in the media. He told investigators that Warner had been doing IT work for him for a few years and said that Warner never mentioned 5G or the conspiracy theories relating to the wireless technology.
Photo: Getty Images