Cam Newton's Shocking Sleep Schedule Revealed During Patriots' MNF Loss
By Jason Hall
December 29, 2020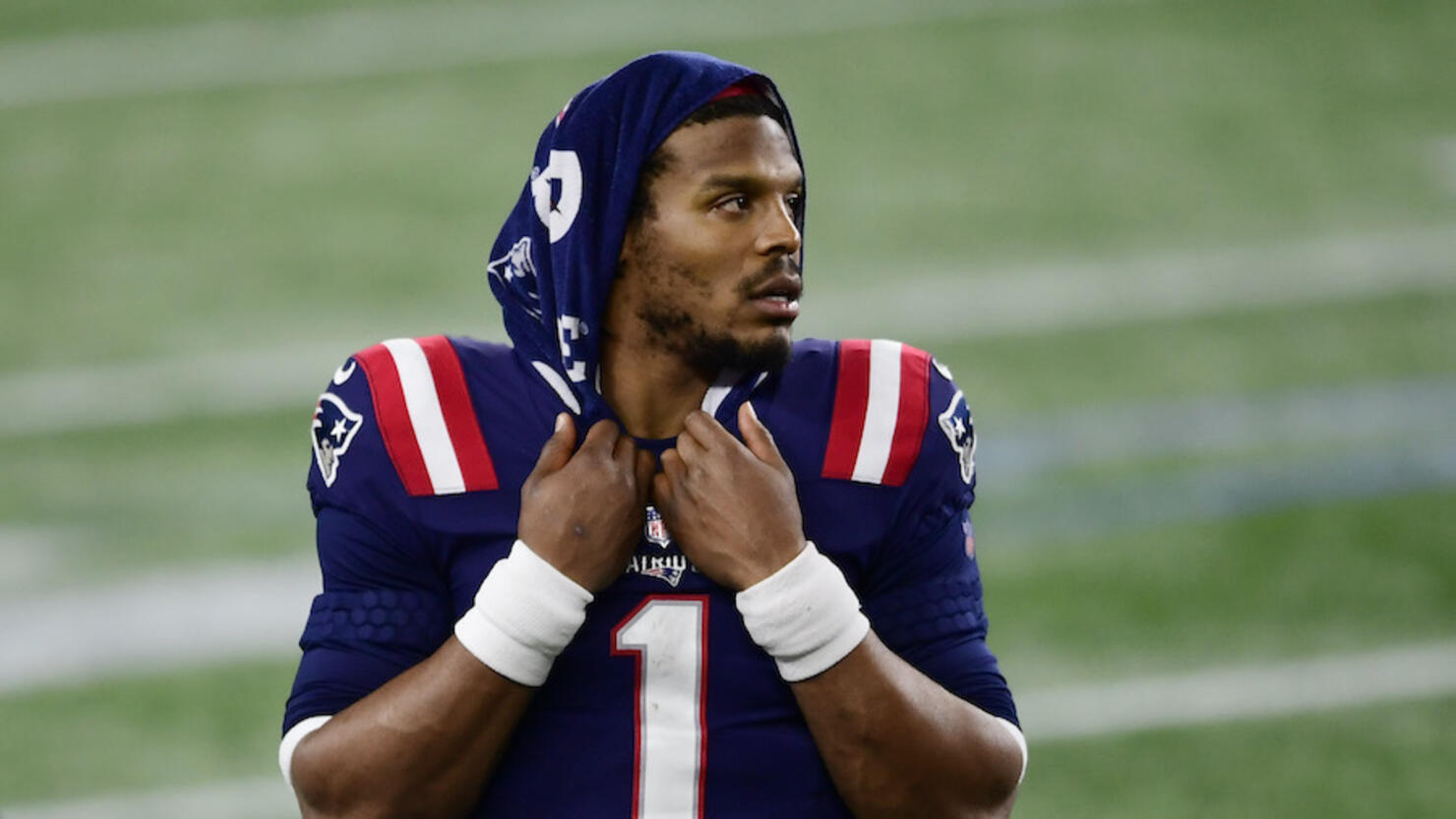 It seems New England Patriots quarterback Cam Newton isn't getting the proper amount of sleep.
On Monday, during the broadcast of the Patriots' loss to the Buffalo Bills, ESPN shared a graphic that said Newton typically gets less than five hours of sleep per night. According to the graphic, Newton goes to sleep at 11:30 p.m. and wakes up at 4:20 a.m.
National Sleep Foundation guidelines advise adults get between seven and night hours of sleep per night, according to SleepFoundation.org.
Rodger Sherman of The Ringer also pointed out how Newton's sleep pattern is far less than many other elite athletes such as LeBron James, who reportedly attempts to get nearly 10 hours of sleep on average; Michael Phelps, who aims to get around eight hours of sleep nightly; and Newton's predecessor, former Patriots quarterback Tom Brady, who, reportedly goes to bed at 8:30 p.m. and wakes up at 5:30 a.m., according to a caption from an ABC News article screengrabbed by Sherman.
Newton has struggled during his first season in New England, with the Patriots missing the playoffs for the first time since 2008 and currently facing a three-game losing streak heading into their final game.
Several Twitter users joked that the quarterback's performance was hindered by a lack of sleep, while others were shocked by the small timeframe compared to their own.
The Patriots will face the New York Jets in their final game of the 2020 season on Sunday (January 3.)
Photo: Getty Images