Controversial Lincoln 'Emancipation Group' Statue Removed In Boston
By Jason Hall
December 29, 2020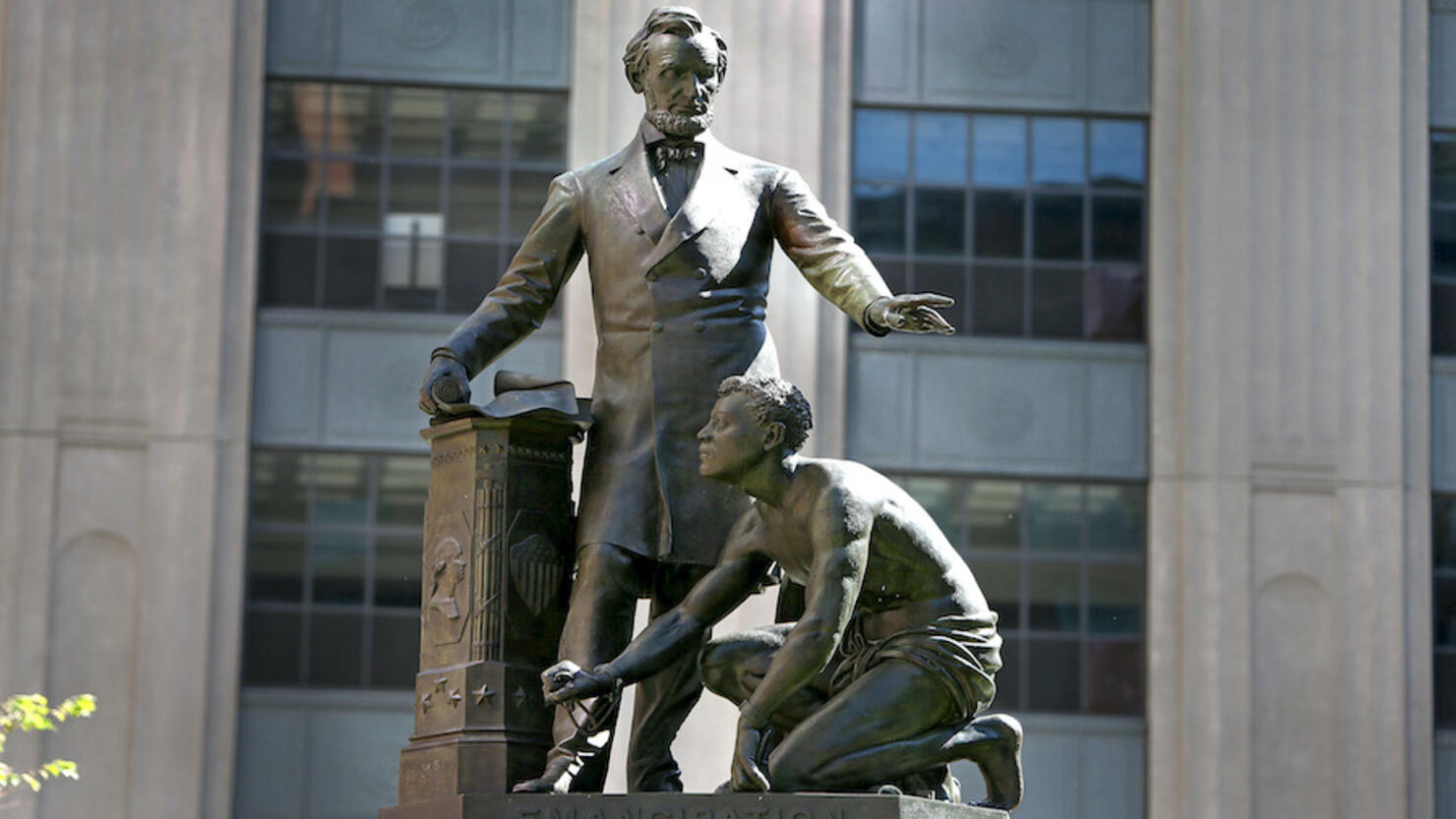 A controversial statue depicting a freed slave kneeling at former President Abraham Lincoln's feet has reportedly been removed from Boston's Park Square.
The "Emancipation Group" sculpture, also known as the "Freedman's Memorial," was removed nearly six months after the Boston Art Commission voted unanimously for it to be taken down, WCVB reports.
The statue was initially erected in Park Square in 1879 and is based on a Washington, D.C. sculpture. The sculpture of the slave is modeled after Archer Alexander, a Black Union soldier who escaped slaver and was the last person recaptured as part of the Fugitive Slave Act.
The Boston Art Commission voted to take down the statue in June after Clergy United, a group of local religious leaders, led a protest against it on Juneteenth, a holiday which recognizes the emancipation of Black slaves in the United States.
"It's demeaning, with the Black man on his knees, with Lincoln's hand over his head -- and what bothered me the most when I looked at it the other day was, the Black man on his knees still has the chains on his hands," said Rev. Miniard Culpepper, senior pastor of the Pleasant Hill Missionary Baptist Church, at the time of the protest via WCVB.
Clergy United also sent a letter to Mayor Marty Walsh earlier this year requesting for the statue be removed and arguing its depiction reinforces racist thinking.
Photo: Getty Images