Kevin Bacon Covers Radiohead's 'Creep' For His Pet Goats: Watch
By Katrina Nattress
December 29, 2020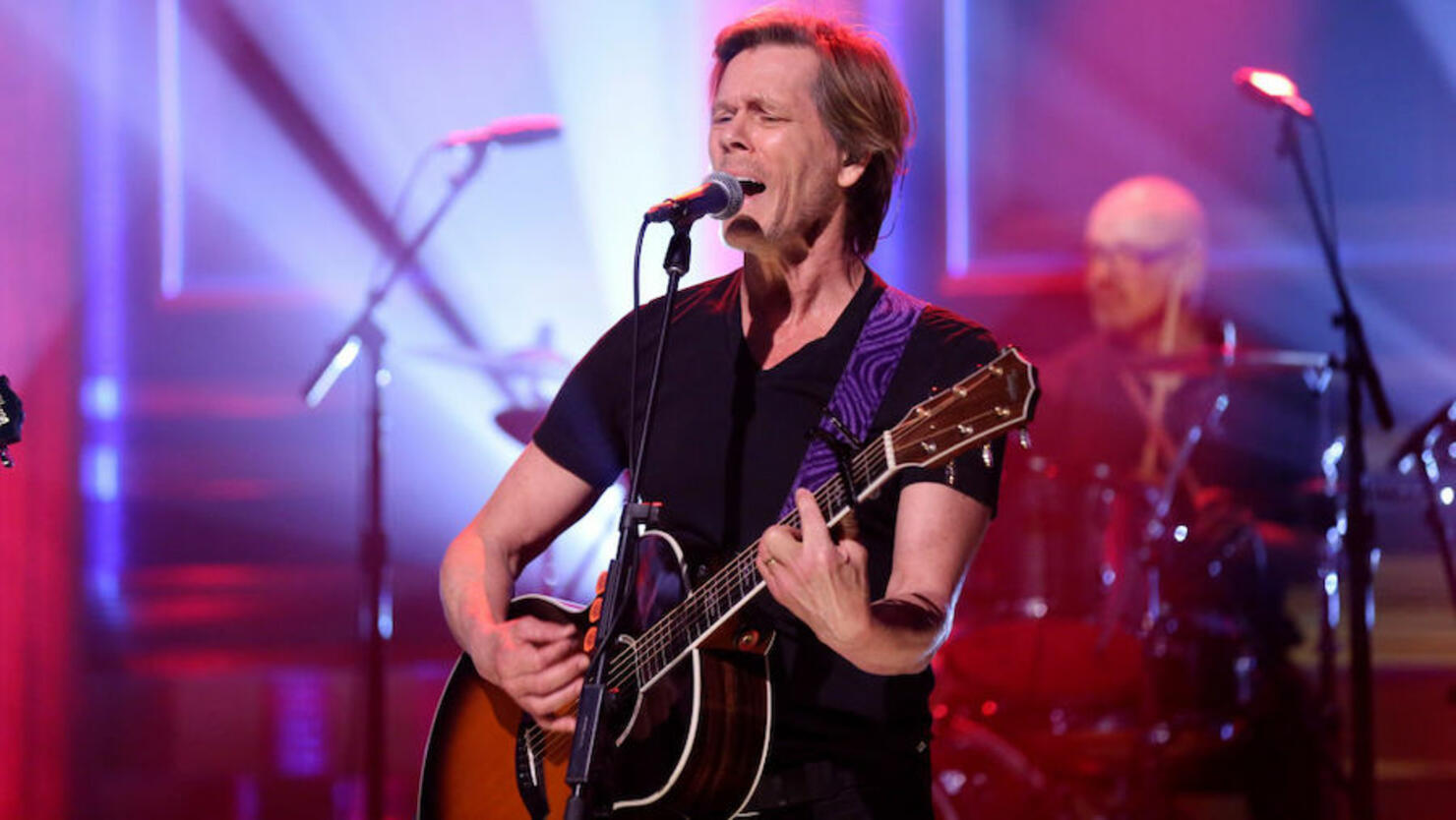 This year has been unpredictable — to say the least — and as it nears its end, 2020 has given us something else we never saw coming: Kevin Bacon covering Radiohead's "Creep" for a herd of goats. For those who follow the actor on social media, that last sentence might not seem so random — he's been gifting fans with his "Goat Songs" musical series since September — but for those who don't, it's something we didn't know we needed this year.
The clip shows Bacon sitting on a wooden chest in a barn on his Connecticut property, armed with an acoustic guitar. "Well, the goats wanted me to play this. I don't really think it's appropriate," he admits before diving into the 1992 hit. Midway through the song, a goat starts chewing on his arm. It's perfect.
"The goats were insisting, so I had to try. Here's Creep by @radiohead #GoatSongs" he captioned the post. Watch below.
The "Goat Songs" series has been a highlight to the last few months of 2020. Aside from gifting us with covers from Radiohead, The Beach Boys, and even Frank Ocean, Bacon's daughter Sosie has joined him for some pretty heartwarming duets. Thank you, 2020, for bringing us something good.
Photo: Getty Images