Nashville Muralist Talks About Replacing Taylor Swift With Brad Paisley
By Hayden Brooks
December 30, 2020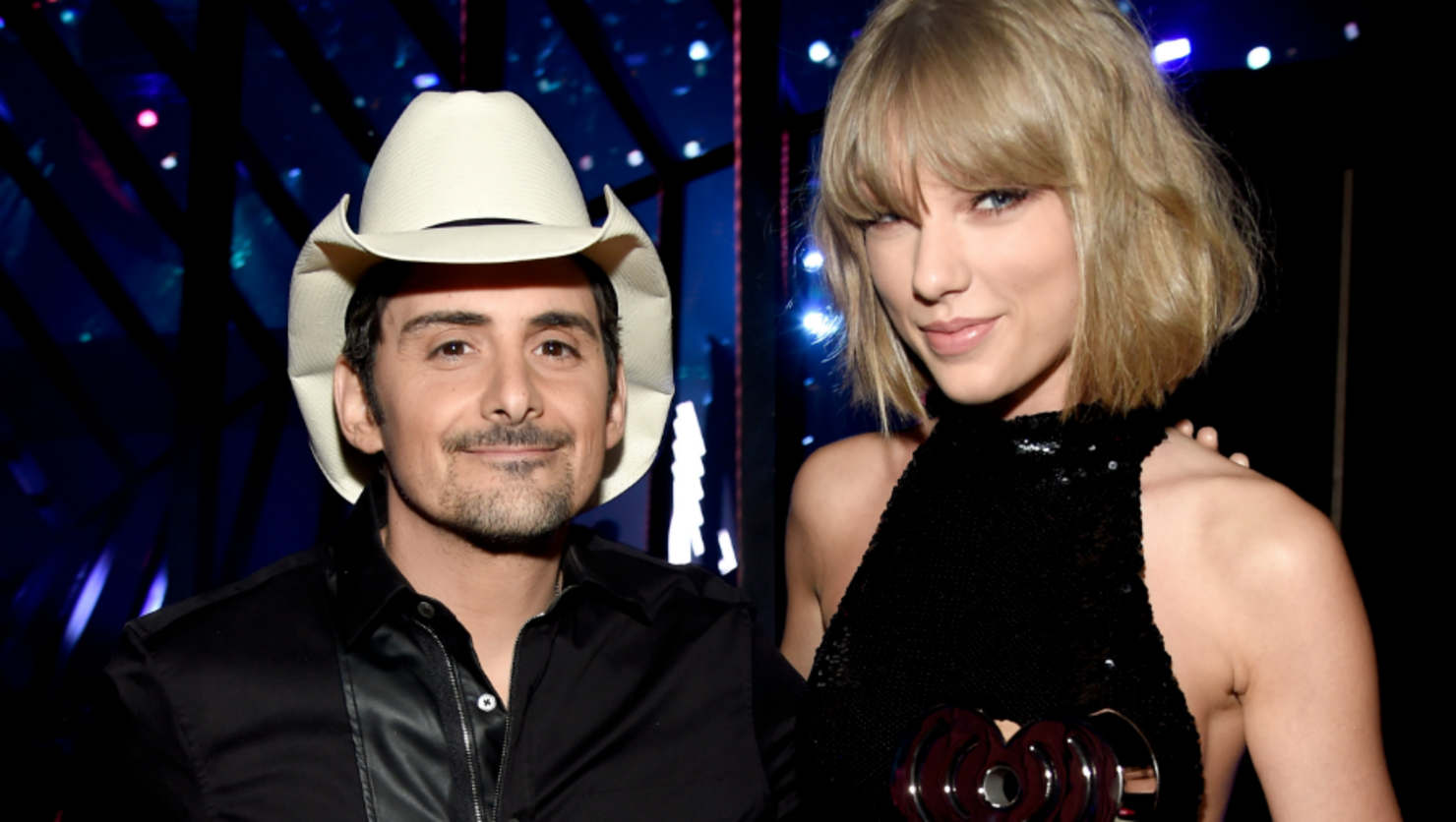 Taylor Swift was recently replaced by Brad Paisley on a famed mural outside of Legends Corner in Nashville and Swifties were unhappy, to say the least.
Now, muralist Tim Davis has come forward to offer an explanation to the revision of the artwork that lives on the corner of 5th Avenue and Broadway. "This is the first time we've ever made any changes to the mural," Davis told us CMT of the painting, adding that there was always going to be a revision from the original. "But when I installed the mural, the owners of Legends Corner had the intention from the beginning of having the mural evolve. So I painted Brad Paisley over Taylor Swift, and as soon as I can, weather permitting, I will be adding more people to it when the people at Legends Corner approve it."

Davis didn't go into details as to why he specifically decided on nixing Swift from the painting, but it's likely due to her crossover career transition into the pop space in recent years.
As for when he is going to make additional edits to the piece, he explained that he's waiting for when the weather is just right. "It has to be at least 45 degrees for me to paint. I use an artist's acrylic with an anti-graffiti coating," he explained. He hopes to have the remainder of the renovations done in January."
No word on what Davis' reaction to "Young Taylor ran country" trending on Twitter after the Paisley replacement went viral, but we're sure that he appreciated the attention. Scroll on below to see the original and edited mural!