Young Thug Argues He Has More 'Stadium' Hits Than JAY-Z
By Hayden Brooks
December 30, 2020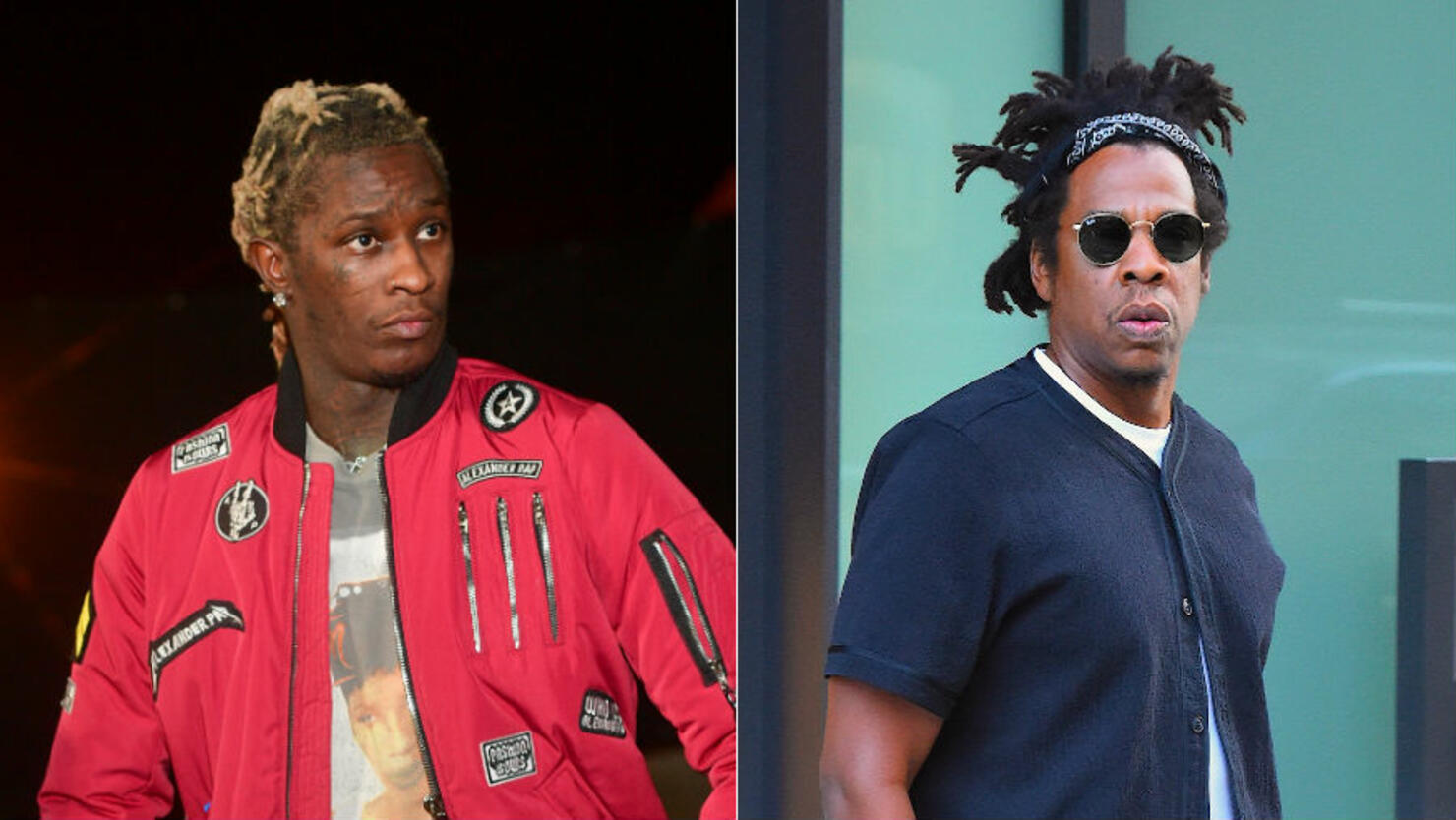 Young Thug thinks has catalog is bigger than JAY-Z, on a stadium level, that is.
During his appearance on Gillie Da Kid's "Million Dollaz Worth of Game" podcast, Thug flexed his hits, claiming that he has 30-40 songs that concert-goers would recognize immediately if he played them live. "When I perform, I got 30, 40 songs that the whole stadium gon' know. They gon' know these ones, all 30 songs," he boldly said during the discussion. "JAY-Z ain't got 30 songs like that…that the whole stadium gonna sing."
Presumably understanding the gravity of his statement, Thug backpedaled a bit by giving the Roc Nation heavyweight props. "I know he do," he clarified. "He probably got 50 of them bitches. I'm not just literally saying him, I'm saying ni**as who you thinking [are] 'the man.'"
Thug went as far as saying that he won't perform cuts that the audience isn't aware of because he's "so scared" of getting booed. "I don't even perform a song they won't know," he said. "They know every song. It ain't no dull moment. Every song. I ain't even perform a song they don't know."
This isn't the first time that Thug has received negative attention for not talking about the greats in the best light. He previously came under fire when he made disrespectful comments about André 3000. "I can't rap you two André 3000 songs," he admitted during his appearance on T.I.'s "ExpediTIously" podcast. "I ain't never paid attention to him. Never in my life."