Swae Lee & Mike Will Made-It Involved In Near-Fatal Car Crash
By Regina Star
January 3, 2021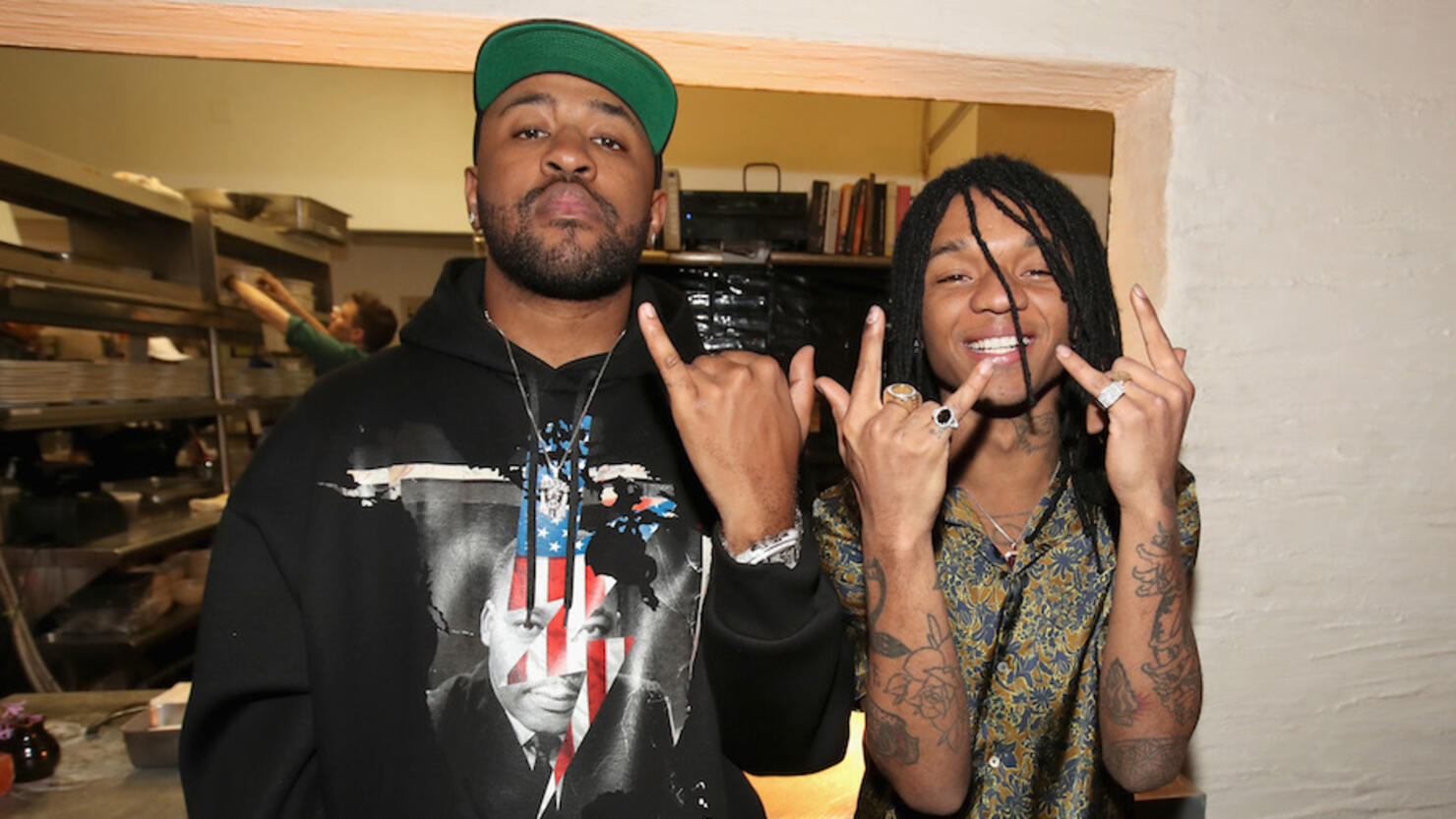 Mike Will Made-It and Swae Lee nearly lost their lives over the holidays.
The Grammy-winning producer took to social media on New Year's Day (January 1) to reveal he and the "Sunflower" rapper could have died after being involved in a horrible car crash. Mike Will also shared a series of images from the wreck, including a photo of the totaled white vehicle that the pair were presumably driving in.
"ME & SWAE WILLY MADE-IT OUT THIS MF ALIVE 🙏🏾🤞🏾w JUST A COUPLE BRUISES, THANK U GOD, I'M PAYING ATTENTION TO ALL THE SIGNS, 2021 WE TURNING LEMONS TO LEMONADE ALL YEAR... WE COULD HAVE BEEN DEAD EASILY, BUT WE MADE-IT OUT WITH JUST A COUPLE BRUISES, WE HERE FOR A REASON 👂🏾🥁" Mike Will wrote with images of the wreckage.
Swae also spoke out on the near-tragic incident to let fans know that he's okay.
"Blessed and favored," he started. "I made it we here s—t just rocked me a little also on some eye opening s—t I realized a lot ...I wanna see all my royalties .... there's a lot I still have to do before I sign out thank yall for checking on me ..IM FINE WE MADE IT !! Happy New Years."
"WEAR A SEATBELT!!" Swae advised, adding, "F—k looking cool click that seatbelt."
Following the collision, the "No Flex Zone" star shared a photo on Instagram showing the star with blood trailing down his face from around his eye.
This isn't Mike Will's first car crash, either. As Complex pointed out, the hitmaker was the alleged victim of a hit-and-run incident in 2016 when he was reportedly struck by a drunk driver who ran a red light.
ME & SWAE WILLY MADE-IT OUT THIS MF ALIVE 🙏🏾🤞🏾w JUST A COUPLE BRUISES, THANK U GOD , I'M PAYING ATTENTION TO ALL THE SIGNS, 2021 WE TURNING LEMONS TO LEMONADE ALL YEAR... WE COULD HAVE BEEN DEAD EASILY , BUT WE MADE-IT OUT WITH JUST A COUPLE BRUISES , WE HERE FOR A REASON 👂🏾🥁 pic.twitter.com/BtFX7LBVdH

— DR. MADE-IT (@MikeWiLLMadeIt) January 1, 2021
I made it we here shit just rocked me a little also on some eye opening shit I realized a lot ...I wanna see all my royalties .... there's a lot I still have to do before I sign out thank y'all for checking on me ..IM FINE WE MADE IT !! Happy New Years ❤️❤️

— Swae Lee Lee Swae (@SwaeLee) January 2, 2021