KISS Set Pair Of World Record With New Year's Eve Concert Pyrotechnics
By Andrew Magnotta @AndrewMagnotta
January 4, 2021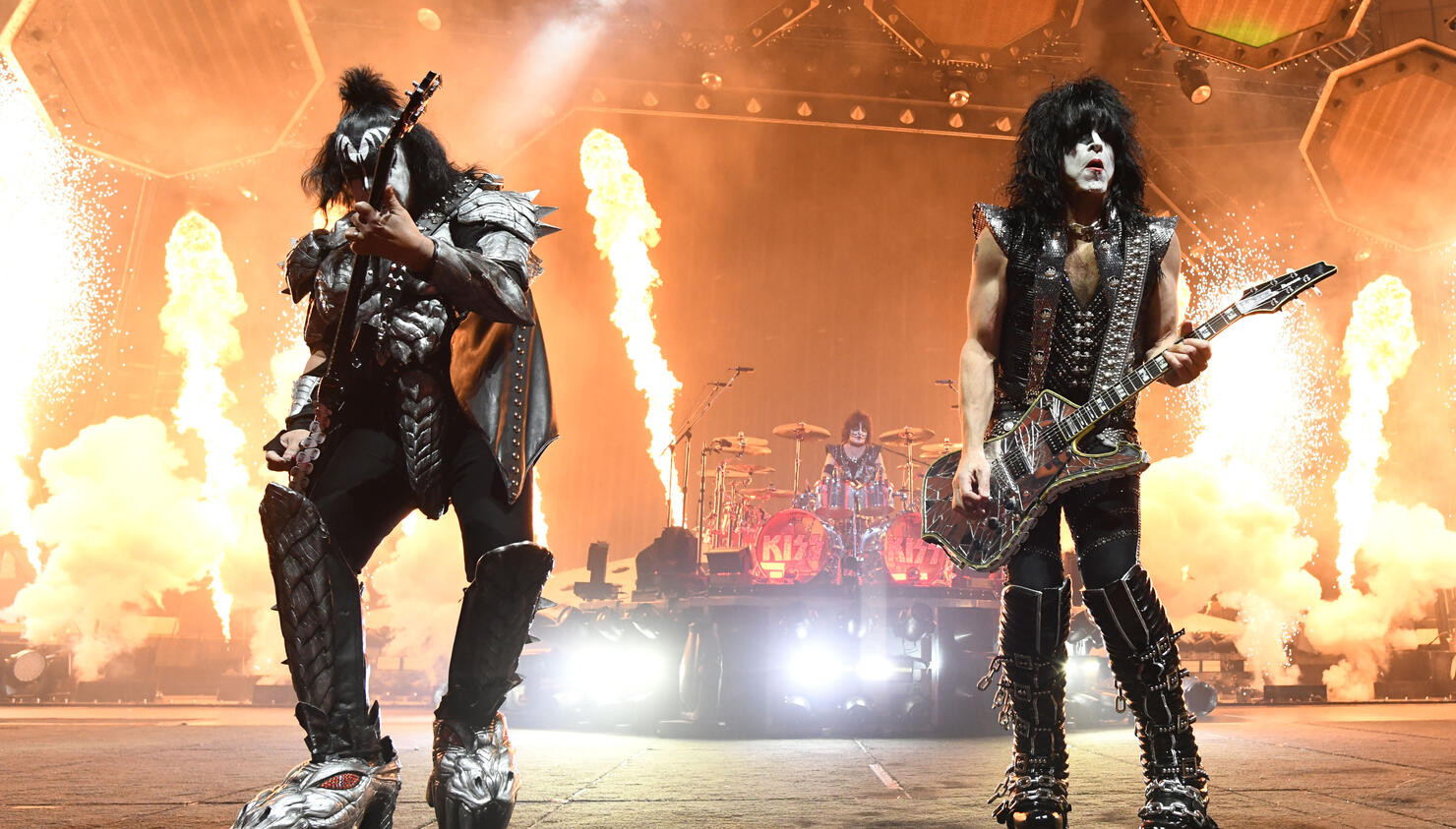 KISS's New Year's Eve livestream concert from a resort in Dubai Thursday evening set two world records, with verification pending for a third.
In announcing the 'Kiss 2020 Goodbye' livestream concert spectacular, the band also revealed plans to earn a places in the Guinness World Records book for the show's pyrotechnics display and for fans making it the highest-grossing pay-per-view event for a rock concert.
At the conclusion of the performance, a Guinness World Records adjudicator reported that Kiss had set records for the highest flame projection in a music concert (35 meters) and the most flame projections launched simultaneously in a music concert (73 simultaneous projections).
GWR is working to confirm whether Kiss had indeed also secured the PPV sales record.
Before 'Kiss 2020 Goodbye,' the PPV sales record for a rock concert was $10.4 million. The production team for Kiss's ambitious live show previously reported that the band had invested close to $10 million in the event, from staffing to COVID-19 safety measures to building the stage to designing and supplying the record-breaking display of fire.
Photo: Getty Images