FDA Says Administering A Half Dose Of Moderna Vaccine 'Risks Public Health'
By Bill Galluccio
January 5, 2021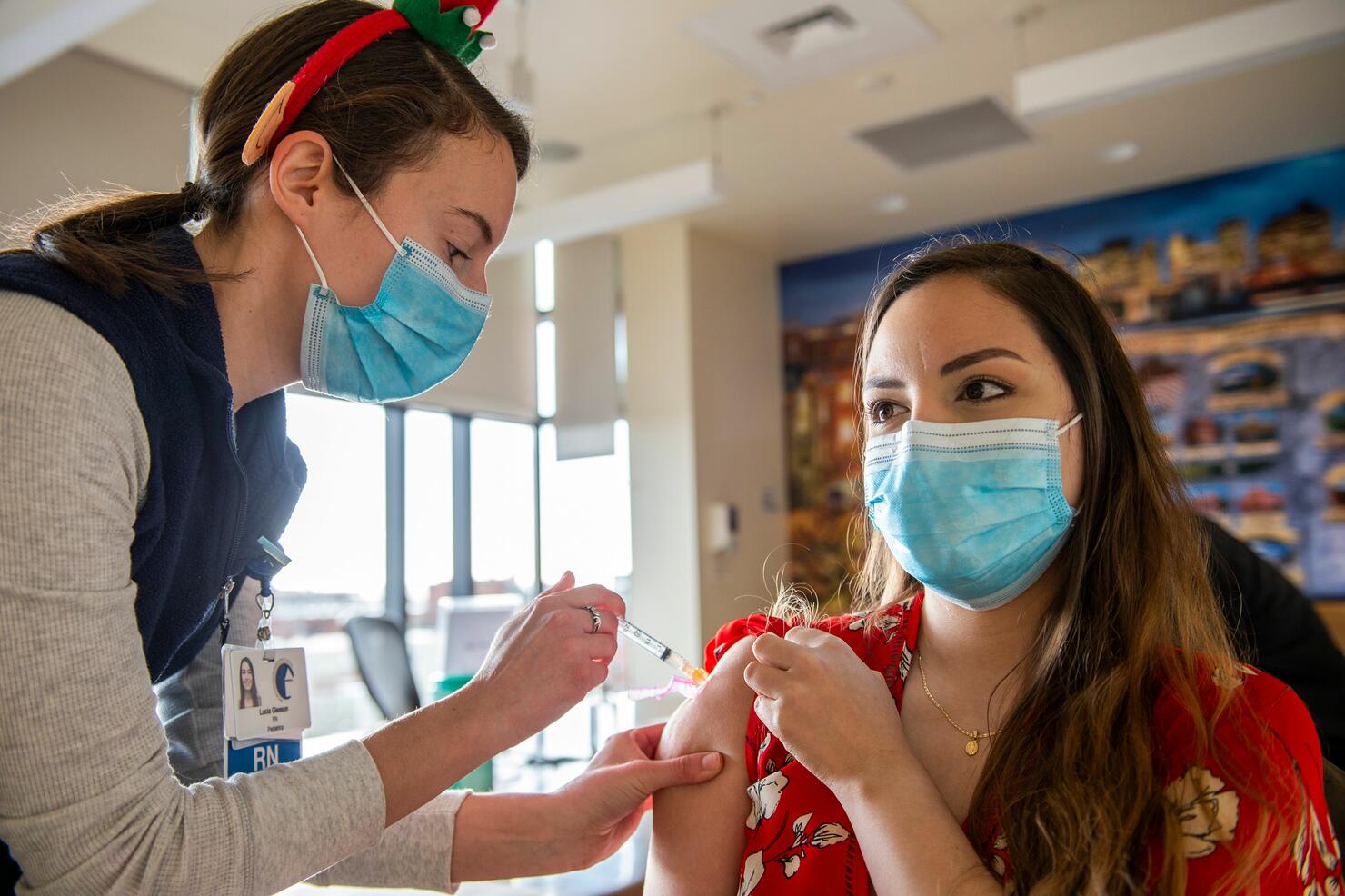 The Food and Drug Administration is pouring cold water on reported discussions to reduce the dosage of the Moderna vaccine by half. The agency said that it has no plans to alter the approved dosage or the scheduling requirements of the vaccine.
As the vaccine rollout has hit snags across the country, health officials have discussed ways to speed it up and get more people vaccinated. The FDA said that while it understands the desire to get more people vaccinated, it will not approve any changes to the vaccine's dosage or schedules until they have been evaluated in a clinical trial.
"Without appropriate data supporting such changes in vaccine administration, we run a significant risk of placing public health at risk, undermining the historic vaccination efforts to protect the population from COVID-19," FDA Commissioner Dr. Stephen Hahn and Dr. Peter Marks, who heads FDA's vaccine division, said in a statement.
They warned that changing the dosage could undermine public confidence in the vaccine and lead to people thinking they are immune to the coronavirus when they may not be.
"If people do not truly know how protective a vaccine is, there is the potential for harm because they may assume that they are fully protected when they are not, and accordingly, alter their behavior to take unnecessary risks," Hahn and Marks said.
Photo: Getty Images